I still get excited in that otherwise-unremarkable moment when I'm about to walk through the front door of an unfamiliar cannabis shop. Maybe it's somewhere I've never shopped before, or perhaps it's been a while, but either way I find myself hopeful for an enlightening new retail experience.
As a consumer, I'm curious about the new brands and products I'll find behind the counter. As a publicity and communications professional, I'm interested in seeing creative point-of-sale activations and listening to the staff's recommendations. As a journalist, I'm always keeping an eye on the overall retail experience, carefully noting how these cannabis shops have evolved since the medical-only days preceding an adult-use market not yet five years old.
In the five years I've been covering cannabis, I've watched as the retail experience transformed from rudimentary pen-and-paper to Silicon-Valley-developed seed-to-sale software systems. While some of today's top cannabis shops are an almost-unrecognizable, futuristic version of the collectives, co-ops, and cafes that first sold medical marijuana in decades past, one aspect of the cannabis-purchasing experience has not changed one iota.
I'm talking about customer service, and within the context of retail cannabis, customer service mostly falls to the all-important budtender.
Like any retail exchange, the individual manning the register is generally the customer's primary touchpoint, so it goes without saying a budtender is indeed an all-important team member. But, as in any other service industry, this essential position doesn't always get the training and professional attention it deserves, especially given its mammoth responsibility to represent the store professionally and authentically.
I know roughly how much training and guidance a budtender has received fewer than sixty seconds into our initial interaction.  It's thrilling when I get Nordstrom-level service in a marijuana shop, and it's frustrating when the service is more comparable to training day at Taco Bell, especially because we're dissecting the intricate differences between extraction methodologies and not ringing up a Doritos Locos Taco.
But I've noticed over the years that all budtenders, including new-hires and the largely untrained, can do quality work when they abide by the Five Tenets of Cannabis Service, as arbitrarily made up by yours truly after visiting hundreds of dispensaries, cafes, and shops throughout the U.S., Canada, the Netherlands, and beyond.
Before I lay these out, allow me to thank the hundreds of budtenders who have inspired this piece—and who have matched my excitement for weed-shopping with their thoughtful attention to detail and nuance.
Without further ado, and for the first time ever published, the Five Tenets of Cannabis Service:
1. Lay the ground rules
What does your customer need to know before you really get into this transaction? Sometimes it's as simple as telling the customer how your shop or counter space is laid out, and sometimes it's a little more complex. Regardless, starting each transaction this way sets the customer up to succeed and ask better questions, and it also will save time for each of you. The process starts with a budtender's colleague at the front door, who should alert each customer to any relevant payment information (cash-only, ATM in the lobby, etc.) before he or she is standing at the counter. Once the customer lands at the counter and you lay out the basic ground rules, ideally via a spiel that lasts no more than thirty seconds, you're ready to let the customer do some talking—after you ask them an incredibly important question that will inform your entire interaction.
2. Ask the question
What's the one piece of information you need to glean from your customer before really digging in? It's simple, and most budtenders get this one right: "Are you looking for something specific today?" The answer is almost always affirmative. Customers are creatures of habit. We mostly know what we like and don't like. We generally shop with intention, just like we do at the grocery store. And even if we don't know, this basic question opens the door for that exploratory conversation to take place. Me, I'm primarily an edibles-and-cartridges guy and rarely a flower-and-concentrates guy, so if you ask me what brings me in, you'll know immediately that you can skip the spiel about the fire sun-grown practically leaping off the shelf and the live resin you can't keep in stock. Your customer will appreciate being catered to and heard, and your manager will appreciate the communicative service and efficient turn rate.
3. Know your customer
Are you paying attention to your customers' verbal and nonverbal cues? Maybe she matches your friendly greeting with a smile and a laconic response. Or perhaps he returns a quick hello while looking beyond you, his eyes darting from product to product.  If you're picking up on your customer's body language and verbal cues, you can tailor your service accordingly, enhancing the customer's experience significantly. If the customer is looking to talk shop and ask questions, you're the expert budtender ready with the answers. But if he or she is in a visible rush, you can facilitate their quick purchase with a thoughtful speed and accuracy that skips the small-talk and saves the customer valuable time. Of course, it's rare that a customer comes right out and says "I'm in a hurry" or "just enjoying a lazy Sunday, so paying attention to the unspoken is essential.
4. Don't rush to the register
While your customer can always hurry the transaction along if they choose to, the budtender cannot. Even if the waiting room out front is packed, even if your break technically started two minutes ago, a cannabis shop's staff should always let the ustomer determine the pace of a purchase—short of absurd lollygagging, of course. Especially in these still-early days, a budtender needs to remember that many adult-use purchases are still medical (or even wellness) in nature, and oftentimes these customers are first-timers. Just as a pharmacist shouldn't rush a patient asking questions about his or her amoxicillin or OxyContin, a budtender should not unnecessarily rush customers asking about ideal strains for their sleeplessness or the difference between smoking and vaporizing cannabis.
5 . The thoughtful sendoff  
When you're in line at a store's register—any store's register—you're almost always surrounded by targeted last-minute products: gum, batteries, cold soft drinks, and magazines at most grocers across North America. The tactic is a genius upsell, sure, but it also provides a service to the customer—and the budtender's last-minute recommendations can straddle that same line of 360-degree customer service and upping a customer's average spend. When that customer says "that's it," always ask about the related purchases they're not yet making that still make sense. If they're buying flower, do they need papers, cones, or a lighter? If they're buying a popular gummy brand, have they tried the competitor, which sells at a more competitive price point? If they're buying a gram of concentrate, do they know there's a special if they buy two grams? Beyond the targeted up-sells, some customer service tricks will turn casual shoppers into regular, loyal customers: a kind word of advice about an edible's onset time or a mention of the shop's recurring sales (i.e. discounted shatter on Shatterday), always topped off with a heartfelt goodbye and an invitation to come back sometime.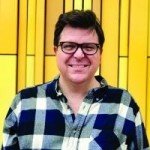 Ricardo Baca is a veteran journalist and thought leader in the legal cannabis space and founder of Grasslands: A Journalism-Minded Agency, which handles public relations, content marketing, social media, events and thought leadership for brands and executives in legal cannabis and other industries.