February is a real red-letter month, with vibrant red Valentine's Day hearts standing out in grey weather–the wintery cold turning frosty noses red, as well.
Lunar New Year also happens in February this year–starting today, February 5, as a matter of fact–with the color red used extensively in New Year's traditions. Because it's considered very auspicious and lucky, Asian retailers and restaurants will be decked out with red decorations and selling red-wrapped moon cakes.
According to color experts, red is a stimulating color that evokes "energy, passion, and action." It's a hot color that represents romance and even lust. A strong color, it attracts the most attention.
Showcasing an all-red display in your dispensary will definitely attract customer attention. Adding accessories, like glassware, apparel, and home décor to your sales selection might make sense for your local customer base, especially if it's seasonally themed and merchandised in a display that could lead to an easy upsell. Just jazzing up your edibles area with red hearts may spur a customer to pick up an extra treat for their Valentine.
Red is also the complimentary color of green, which means that it is directly across the Color Wheel from red; generally, various tones of red and green go together harmoniously, in eye-pleasing combinations. Of course, cannabis is green, perhaps with a tinge of red, or purple, or frosty white.
So, let's celebrate the warmth of red with a mix of nine gift-worthy products, for cannabis enthusiasts, lovers, and lucky lunar vibes: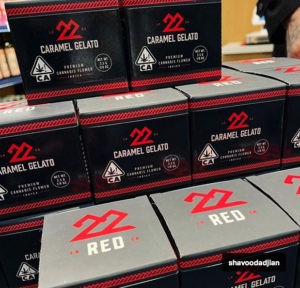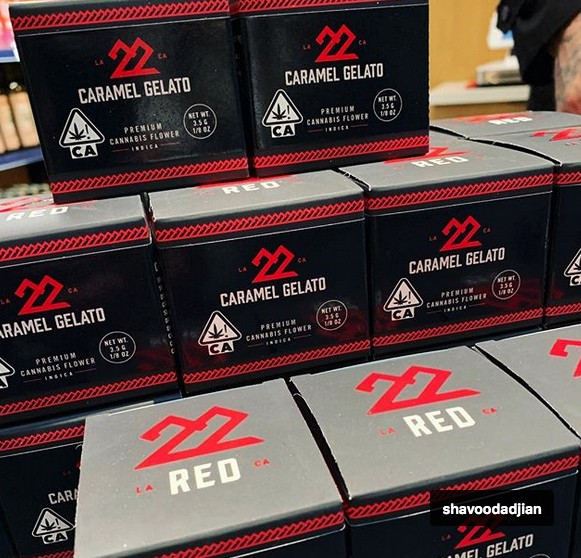 22Red Cannabis–This Los Angeles-based cannabis company was founded by System of a Down bassist Shavo Odajian. For February, the brand offers four special strains for fans of flower. Delicious-sounding Caramel Gelato and Mimosa22 have fruity, sweet traits and blissful effects. 22OG is their most potent signature strain, which they call "hefty." Church22 promises a fragrant, religious experience. In California, from 22Red.com.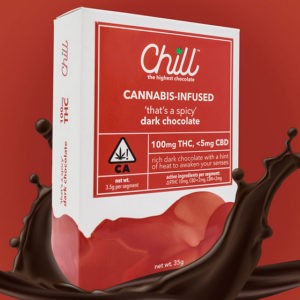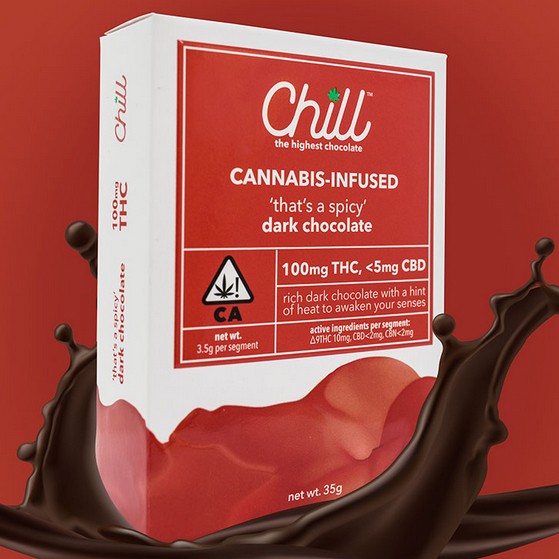 Chill, The Highest Chocolate, That's a Spicy Dark Chocolate Bar–Flavored with cayenne and chipotle peppers and infused with 100mg THC and 5mg CBD, this chocolate confection is sure to keep you warm and toasty. Semisweet and unsweetened chocolate, sugar, vanilla, cocoa butter, cannabis oil, cinnamon, and organic tangerine oil complete this infused edible. In California, from TheHighestChocolate.com.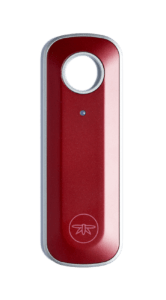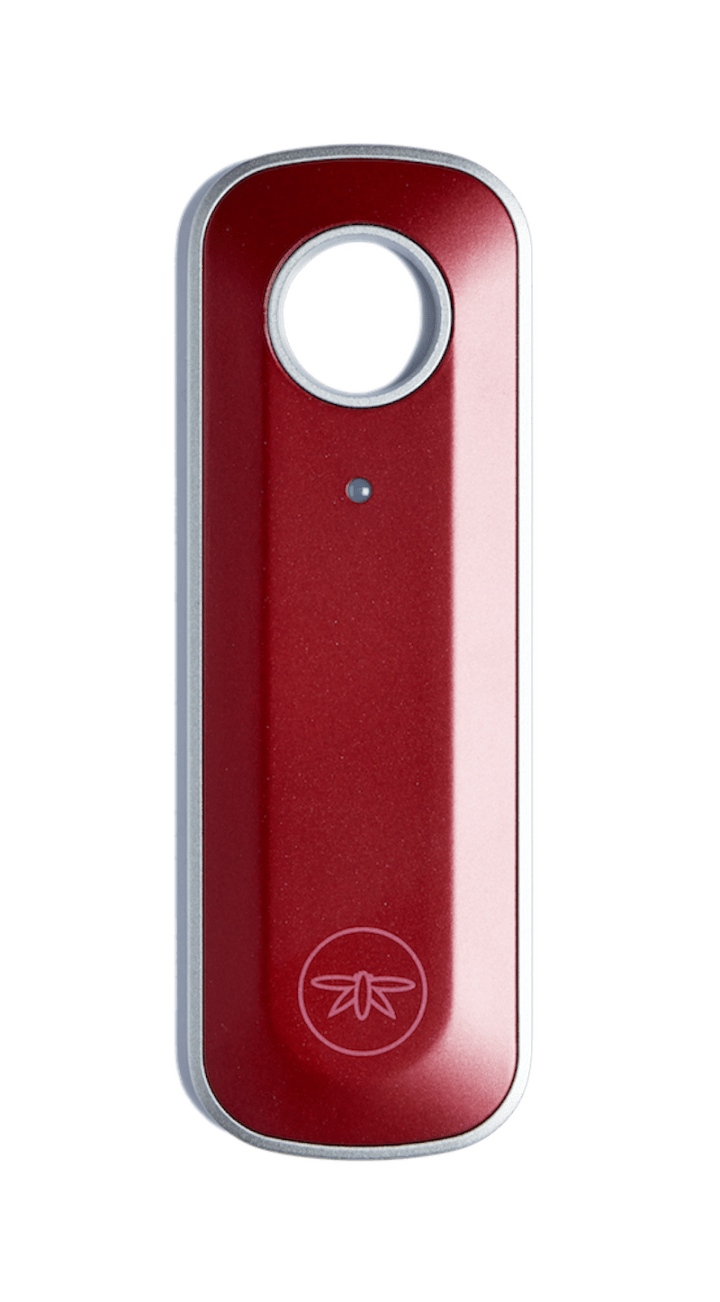 The Firefly 2 Vaporizer–Available in stylish red, this vaporizer was the winner of the Good Design Award presented by Chicago Athenaeum Museum, in 2014. Sleek and sophisticated, with cutting edge features and its own app, the Firefly 2 can be used with flower or concentrates. Bells and whistles include variable temperature control (between 200-500F degrees), magnetic lid, magnesium alloy chassis, as well as a borosilicate glass bowl and glass vapor path with a removable mouthpiece. Rapid-charging batteries and quick ignition time mean convenient vaping, with maximum flavor. From TheFirefly.com.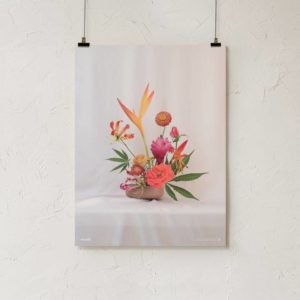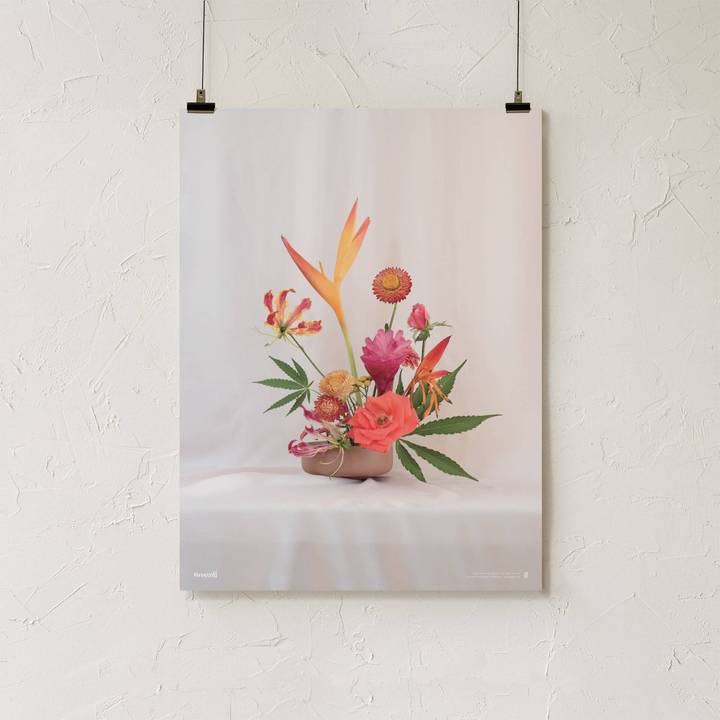 Goldleaf's Red Ikebana Print–This limited edition artwork are flowers that will last forever, for a lovely Valentine or New Year's gift. Bright green marijuana leaves are arranged in a classic Japanese ikebana floral arrangement with tropical blooms including helicona, roses, and gloriosa lilies. Goldleaf also offers a complete line of cannabis-themed art prints, notebooks, and journals for tracking CBD and cannabis notes. For cannabis consumers and art lovers, from Goldleaf.com.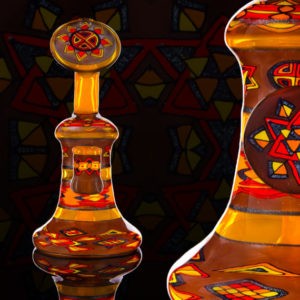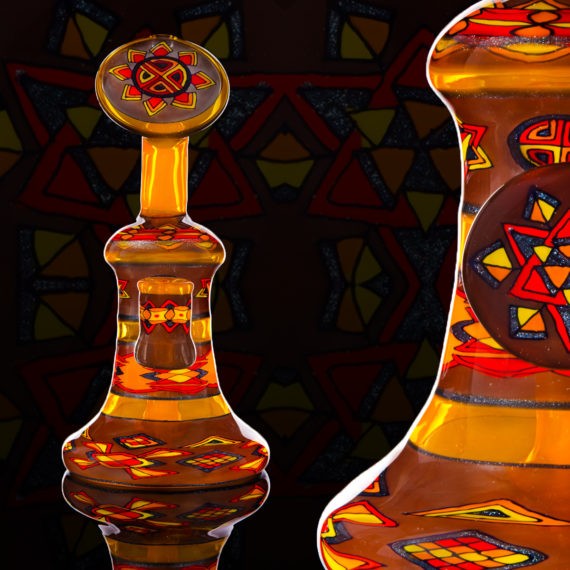 JRed Glass–Seattle-based artisan glass blower JRed offers custom functional glass, including water pipes–but not just any old bongs. These one-of-a-kind custom art creations range in price from $2,000 all the way up to more than $6,000. So intricate and entrancing to look at, you may never want to use it but simply display it as the centerpiece of your luxury smoking room. Currently, JRed's most expensive water pipe is simply called Symbolism ($6,700.00; pictured here) and is inspired by the symbols of alternative culture gathering Burning Man. From JRedGlass.com.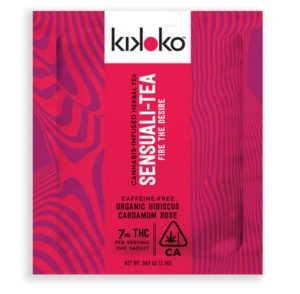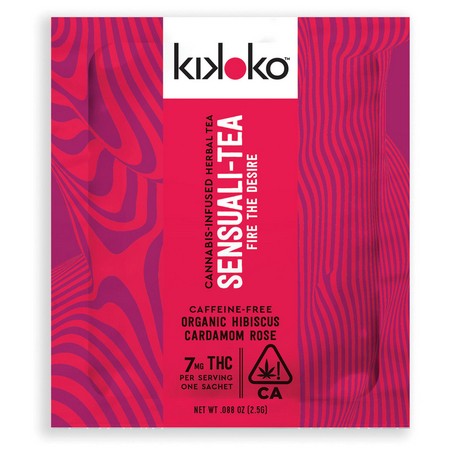 Kikoko Sensuali-Tea–This aromatic tea blend offers 7mg THC per tea bag, for a warm cup of natural bliss. Other botanical ingredients include hibiscus, rose petals, orange peel, lavender, cardamom, cloves, licorice root, and their own KikoGOLD™ Cannabis Active infusion. Recommended to "Have fun, arouse passion, and enjoy utterly heavenly sex." All ingredients are organically sourced. Available in California, from Kikoko.com.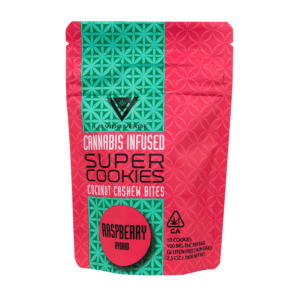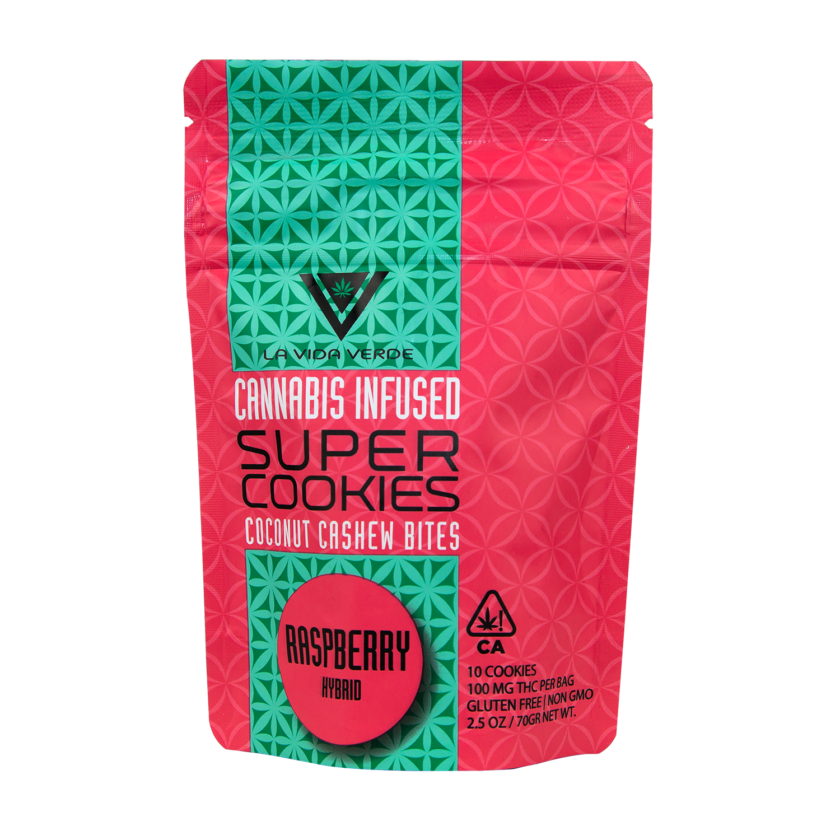 La Vida Verde Raspberry Blast Cookies–A "tangy fusion" of raspberry and coconut make this flavorful treat a sweet choice for microdosing, with 10mg THC per cookie. Unrefined coconut sugar and cashews are used in this line's cookie recipes, for flavor without unhealthy, overly refined sugars. They extract their own cannabis to infuse each edible bite. The results are organic, Vegan, non-GMO, and gluten-free. Available in California, from LaVidaVerde.com.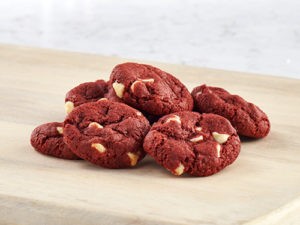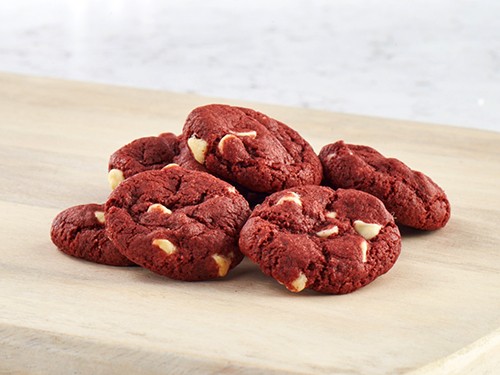 Love's Oven Red Velvet Cookies–With just a kiss of cannabis infusion in each bite, these Red Velvet cookies contain 10mg THC each, using cannabis oil extracted with their own proprietary process in their on-site lab. Other sweet ingredients include Colorado beet sugar, chocolate chips, cocoa powder, and pure vanilla extract. Individually packaged in packs of ten. Available in Colorado, from Love's Oven Bakery, at ChooseTheLove.com.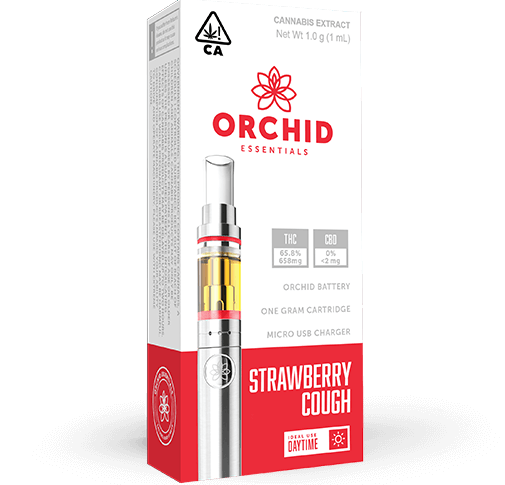 Orchid Essentials Strawberry Cough Vape Pen–Comes with its own rechargeable Orchid vape battery and a one gram cartridge of Strawberry Cough cannabis concentrate. Effects include enhanced concentration and focus, making this blend perfect for daytime use. Orchid source their BHO extract from locally farmed, whole plant cannabis and offer a rich spectrum of terpenes. Their handcrafted vape blends contain "no PG, PEG, VG, or coconut oil, all of which are known to be harmful when vaporized." Available in California, from OrchidEssentials.com.