New PAX Labs Inc. CEO Tyler Goldman on the launch of the PAX Era and PAX 3, where he sees the vape market heading, and the company's upcoming hiring spree.
In August, in a move to build the company's platform to deliver premium, non-smoking experiences, PAX Labs Inc. hired former Deezer Chief Executive Officer Tyler Goldman. At Deezer, the second-largest streaming music service behind Spotify, Goldman focused on developing experiences for global markets including North America. He also launched a high-fidelity service with Sonos and Bose and a service for prepaid mobile users with AT&T/Cricket in the U.S.
Prior to Deezer, Goldman founded and ran several technology companies in other emerging consumer categories. He served as CEO for BuzzMedia, a social publisher with more than 50 million monthly visitors. He also co-founded and served as senior vice president for Movielink, a web-based video on demand service ultimately sold to Blockbuster, and founded and served as CEO for Broadband Sports.
So, why move to PAX, and why now?
"I've spent the majority of my career focusing on leveraging technological innovation to deliver superior experiences to large global consumer segments that are ripe for disruption, whether it be in sports, publishing, film and television, or music," he said. "For a company to be successful in such a scenario, it must have a deep understanding of the current consumer experience, a vision for how new technologies can greatly improve upon such experience, the agility to constantly innovate based on consumer feedback, and finally, the ability to effectively reach consumers with a new value proposition."
How much did you know about the vape market before joining PAX?
Even though I wasn't focused on the category, I had heard a lot about PAX and knew it had a cult following. I knew less about JUUL, since most of my team at Deezer still smoked combustible cigarettes.
You've been at PAX for a little longer than three months. What's your perception of the company?
This is a very exciting time with a ton of innovation happening. We just released PAX Era, which is a game-changing and category-defining product, and PAX 3, which continues to show the company can innovate quickly as it continues to grow.
The PAX Vapor app is also really interesting. I think a lot of folks assumed the company released an app just to say it has an app. But, what is special about the app is that it enables our devices to get smarter and smarter over time via firmware updates, and this will allow for some really interesting product features to be released on a continuous basis.
All of this shows the huge value we can drive from investments in [research and development]. While already well funded, we have increased the R&D budget and continue to hire world-class engineers. I'm looking forward to seeing what comes out of the lab next year.
What's your biggest priority right now?
My biggest focus to date has been on hiring. The company has gone from one platform to three platforms this year, with more to come. To do this well, we need to continue to add super-talented people to our team who want to change the world. While we have added a lot of great people this year, we still have lots of open positions.
You oversaw the PAX Era and PAX 3 launches.
The launch of PAX Era has been very similar to the launch of PAX 1 in that it changed the consumer experience for the better. Despite the recent rise in popularity of extracts and oils, it became clear from all the consumer research we did that the consumer experience in this category sucked, with poor vapor quality, no heat control, bad taste, broken devices, etc. As with PAX 1, the company poured years and millions of dollars into R&D to create a total jump in experience with the PAX Era. The results have been great. We are now working on how we scale-out the product from the limited number of doors we are in.
PAX 3 is launching now and is the next evolution of our flagship product. Rather than just putting out a product improvement, PAX 3 has some impressive innovations, particularly in the different oven types, the ability to handle concentrates as an endemic part of the product, and the Bluetooth® connectivity to the PAX Vapor app, which will allow for ongoing improvements over the lifetime of the product. As you know, our products have a very long lifetime value, and PAX 3 is backed by a 10-year warranty. Now with the app, we will be able to make continual improvements for our customers over this long period.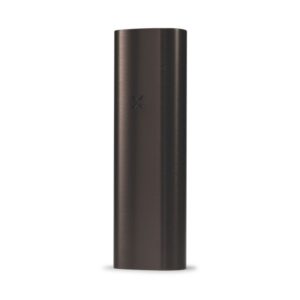 What's your perception of the current vape marketplace?
First, I am still getting accustomed to the word vape. As someone new to the industry, it doesn't seem like a word that particularly captures the improved consumer experience that comes from vaporization technology.
I believe the overall category will continue to grow as the industry delivers better and better experiences. To date, PAX has been at the forefront of this innovation, and with lots of things progressing through R&D, I am excited about the future.
From where I sit, a key to our success is making sure we support our distribution partners. It's one thing to have great products, but without our distribution and marketing partners as advocates and educators, many customers would not know about our us or our products.
How were sales in 2016?
PAX continued to grow across all of its markets. On the loose-leaf side, PAX 2 experienced strong sales and remains the market leader. To date, we have sold over 1 million devices at a $280 [manufacturer's suggested retail price]. With PAX 3 coming out, we expect sales to continue an upward trajectory, reaching consumers who also use concentrates. PAX 2 will remain in the market, but at a lower price point. It will be interesting to see if there are any consumers we haven't reached who are looking for great quality at a lower price.
What are PAX's plans for 2017?
We are very focused on providing our customers with choice. A lot of things we are working on are to enable customers to easily find and optimize different experiences with PAX platforms. Also, as I mentioned earlier, we are doing a lot of research on how we can help our partners at the retail level, and we are looking to roll out a number of related initiatives.
How will recreational sales affect PAX's growth? 
We have continued to experience steady growth in all states across all channels, from head shops to dispensaries. While the recreational market is a terrific opportunity to reach more consumers, the key is to first support all of our channels well.
In your short time at PAX what have you learned?
There are a lot of people who love our products but also want more and better experiences from us—kind of like my family!
What are the biggest challenges you think PAX will face in 2017?
Continuing our rapid pace of innovation and commercializing our R&D innovations. Hiring dozens of employees, and expanding our supply chain to produce enough product to meet demand for PAX 3, JUUL, Era, and PAX 2.
Do you think a massive amount of A-level corporate talent will migrate to the cannabis industry in 2017?
Yes. There are not many $50-billion industries where there is so much green field, so to speak.
Where do you see PAX in three, five, ten years?
We have over 1 million PAX customers, and I expect this number to grow to 10 million if we can continue to support our retail partners and provide customers with superior experiences that enhances their lives.