Love is always in the air approaching Valentine's Day, and retailers have a variety of cannabis product options with which to pair their customers this year.
If your customers are looking for a little intimacy, suggest Humboldt Apothecary's Love Potion No. 7. The product is is an infused tincture that may be taken orally or used as a personal lubricant. Gillian Levy, the company's co-founder and chief executive officer, named the potion after the seven different plants that compose its formula and also because seven is her favorite number. In the cannabis intimacy products space, the dual-use potion is innovative. Levy explained when taken internally, No. 7 supports improved libido and produces an effect customers generally describe as "euphoric."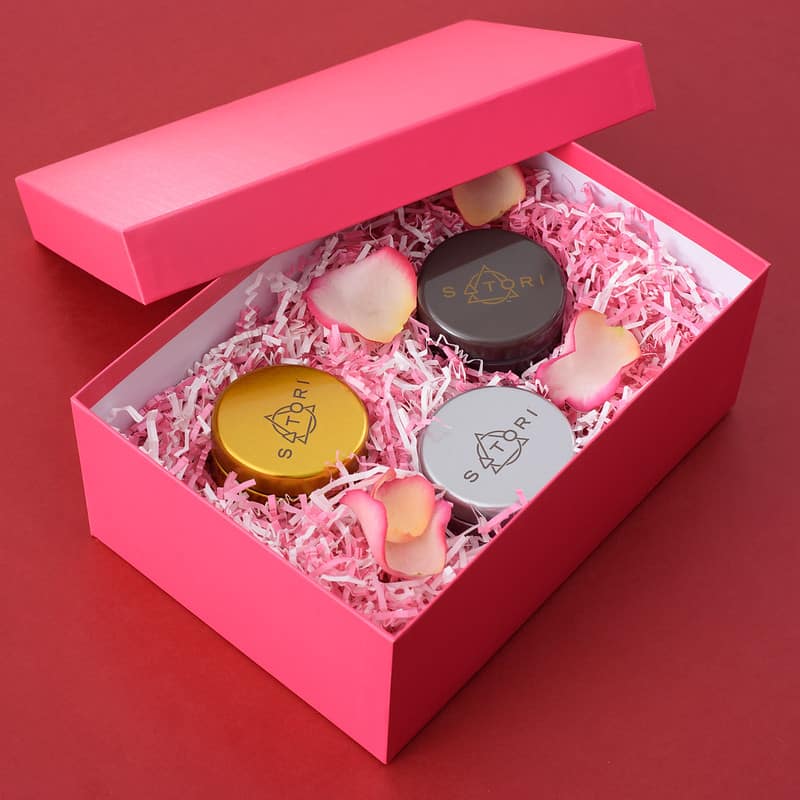 For traditionalists, chocolates never fail to warm the heart. Satori introduced a new product just in time for Valentine's Day: strawberries in milk chocolate. According to the company, the confections cut down time-to-effect by using VESIsorb technology, which reportedly helps the body more effectively absorb phytocannabinoids.
As with other holidays, consumers' purchases may deviate a bit from normal patterns. Thankfully, cannabis analytics firms LeafLink and Headset have released some insightful sales statistics from last Valentine's Day that may help retailers predict with which products their customers will fall in love.

According to LeafLink, like consumers, cannabis producers had love on their minds last year. More than 600 product titles on the LeafLink platform included the word "love." Although there was lots of love to go around, customers did have some favorite product categories. In the month leading up to Valentine's Day 2019, customers spent the most on cannabis flower, cartridges, and ingestibles. Specifically, the top cannabis product sellers thirty days before Valentine's Day last year were:
"When we think about how holidays impact wholesale cannabis sales, we normally look at purchasing behavior a month prior to the holiday because retailers generally stock up in advance," said LeafLink's director of marketing, Suzannah Rubinstein.
Headset released some valuable data from last year focusing on the sale of intimate products. Massage oils were a huge seller in California leading up to Valentine's Day. Customers were thinking in the moment, as the highest sales for massage and intimacy oils actually occurred on February 14. Consumers may have missed out on their best chance for savings, though, as retailers offered the highest discounts on massage and intimacy products one day before Valentine's Day.
During the week of Valentine's Day, the average price of massage and intimacy products was $28.76 with an average discount of 8 percent, while the average price per product was $31.83 with an average discount of 6 percent in the week prior. 

Headset also provided some interesting insight on customer demographics. Men made up the majority of customers in the days leading up to Valentine's Day (which is typical even on normal business days), but women were much more likely to frequent dispensaries around Valentine's Day. In fact, Headset found the rate of female customers shopping for massage and intimacy products from February 12 to February 14 was 29 percent higher than normal. 
"The overall market saw a 3.8 percent lift during Valentine's Day 2019 shopping period," Cassie Thielen, an analyst for Headset told mg. "Cannabis topicals (including massage oil and lube) was the top-performing category with a sales increase of 8.3 percent in comparison to the previous four weeks."