Spring is ready to get sprung, even if you're still getting snowed on. Soon, soft breezes and warm sunshine will lead to adventurous activities and music under the stars. At festivals, concerts, and everything coming up this summer–so, are you ready for the season? From Coachella to Lollapalooza, Sasquatch! to Chalice Fest, or Electric Daisy Carnival; if you're getting the festivities on, here's some cannabis gear you probably can't do without (in no particular order, and at suggested retail prices):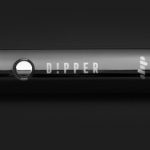 The Dipper Vaporizer: For dabbers on the go, the Dipper is a convenient way to do a dab without having to pack the vape pen's chamber, or use a rig and torch. The special Vapor Tip Atomizer is designed to allow you to dip a dab right out of your container–no muss, no fuss. Also comes with a quartz crystal atomizer chamber, so you can use either way. Get the limited edition Ocean Blue color and five percent of proceeds go to benefit ocean conservation. $149.99, visit DipstickVapes.com.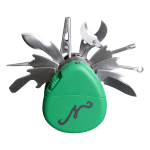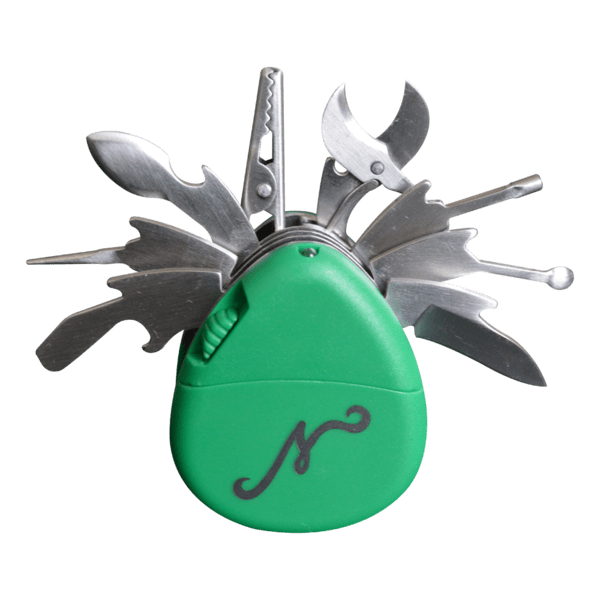 Nuggy UV: Really a handy tool for all sorts of occasions, The Nuggy UV has everything you need to unclog, scrape, clean, dab, and diddle with gummed-up stuff on the spot. Why MacGyver it with a paperclip or leftover kabob skewer, when you can just use the correct tool? The UV also comes with a handy UV blacklight flashlight for when you need a blacklight. $34.99, from NugTools.com.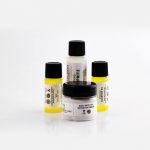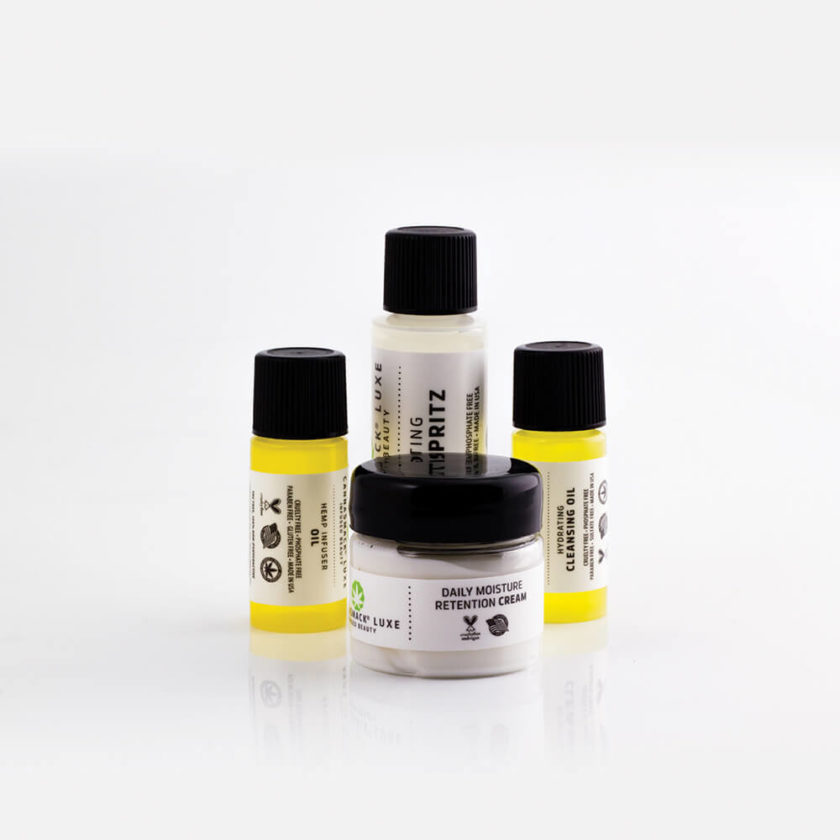 CannaSmack Luxe Travel Set: Get a customized, travel-sized set of CannaSmack Luxe hemp-infused skincare products in a zippered pouch. Pick and choose what you need to take with you, from items like their Moisture Retention Cream, Hydrating Cleansing Oil, among others; you'll have everything you need to stay moist and juicy-looking. From $10-$30, at CannaSmack.com.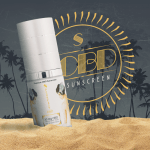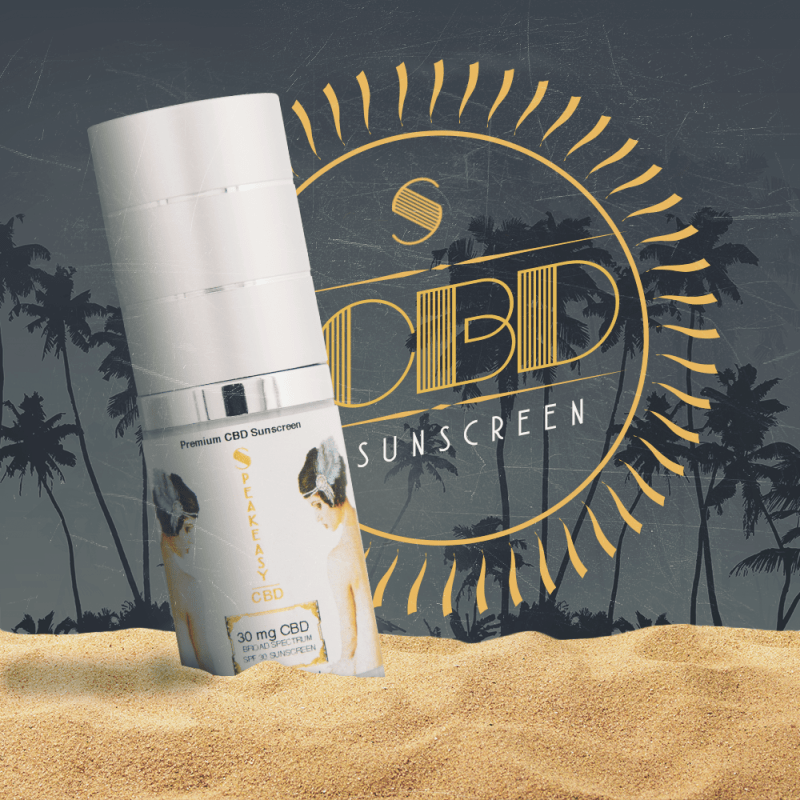 Speakeasy CBD SPF-30 Sunscreen: Speakeasy 710 took their 30 SPF sunscreen formula and added 30mg of CBD oil for a blend that provides protection, as well as the added benefits of cannabidiol. Minerals, proteins, vitamins, and fatty acids nourish skin and calm inflammation from too much sun. Water and sweat resistant. $30.00, from Speakeasy710.com.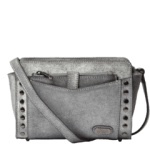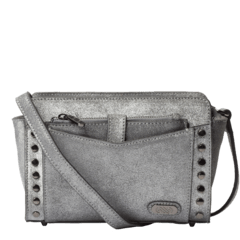 Kirsten cross-body bag by Annabis: For the fashionista that wants to fly high and hand-free, the Kirsten cross-body bag is everything you need to hold your stuff stylishly. In luxurious Aroma-Bloc™ leather and studs, the pouch style bag has a rockerish look, with exterior pockets for change and your phone. Inside, there's a zippered compartment with more pockets and places for accessories. Also, a hidden Aroma-Bloc™ compartment for storing flower or other private items. In Buff (black) Python, Pewter Foil, or Cognac Pebble. $225.00. Visit Annabis.com.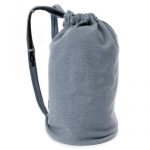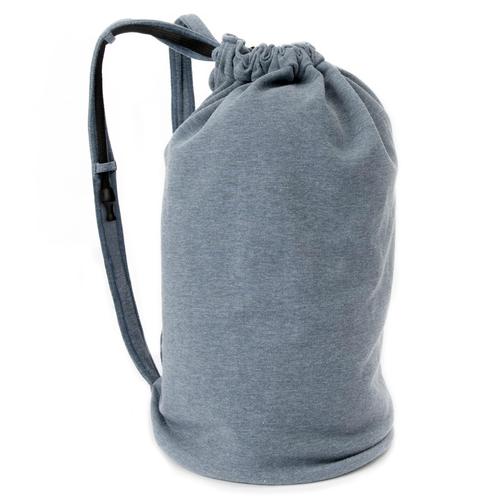 Vaprwear Bucket Bag: Perfect for the beach or any outdoor event, the Bucket Bag backpack from Vaprwear is a roomy tote that doubles as a vaporizer. The company's Drawstring™ vapor delivery system keeps everything easy access and discreet. Soft cotton on the outside, with terry lining. $29.99, at Vaprwear.com.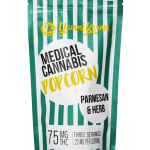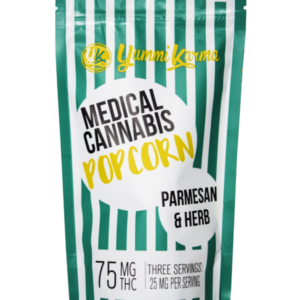 YummiKarma Chips and Popcorn: Take snacks to the next level with munchies that are super-light, yummy (duh), and covered in kief for a 50mg dose of THC per snack-sized bag. With savory flavors like salt & pepper, Sriracha, zesty ranch, parmesan & herb, and others, these snacks won't weigh your down. Available in California. More info at YummiKarma.com.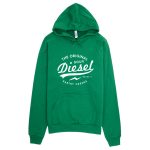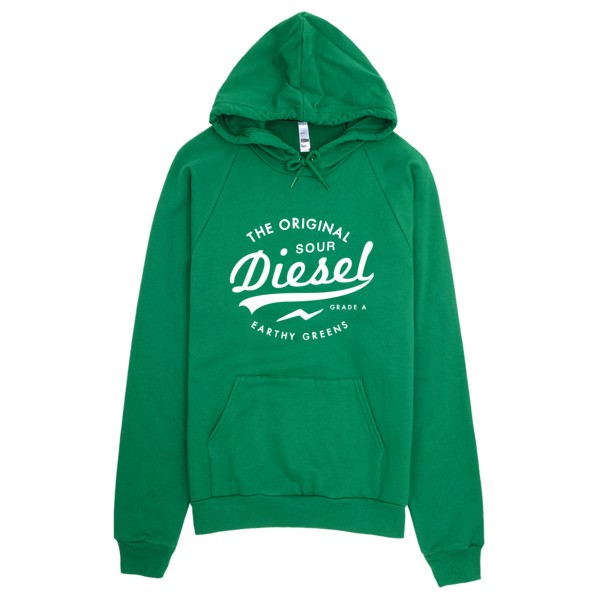 Strain Printed Discreet Cannabis Wear: You're gonna need a cool hoodie, hat, or shirt, so why not get the message across to other elevated fest-goers, who might want to join your party? Represent your favorite strain with O.G. graphic designs on hats, Ts and hoodies. Prices vary. StrainPrinted.com.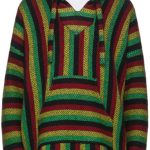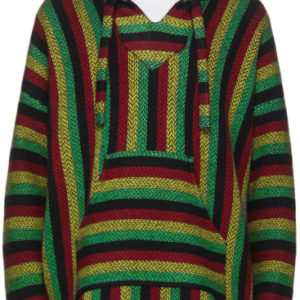 Cashmere Baja Rasta Hoodie: If money is no object and you think you're gonna get a little chilly, how about this epic surf style Baja hoodie with classic kangaroo pocket by Adaptation, in vibrant red, yellow, green, and black, made from 100 percent cashmere. So soft and snuggly. Made in the U.S.A. $1575.00, at SSENSE.com.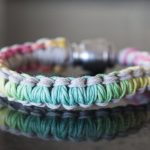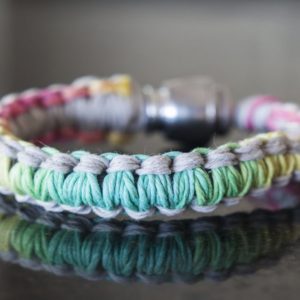 Tokable bracelets pipes: Totally inconspicuous, these braided cord bracelets double as a pipe. The closure on the bracelet looks like a screw-close brass or silver finish bead, but unfastened, one end is a bowl attached to a tubing stem inside the braid. Pack it with flower, close around your wrist, and you're ready to go. In a variety of colors and designs, starting at $20.00. At Tokables.com.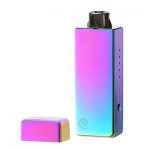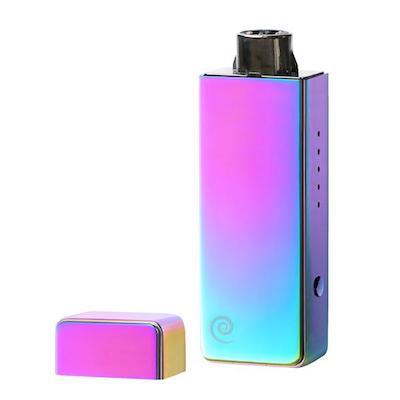 Plazmatic VEO lighters: These USB rechargeable lighters use a patented system to generate beams of electricity and create combustion. No butane makes for a clean light that can't be extinguished in wind or adverse conditions. The VEO is designed to light the deepest bowl, candles, and even your barbecue grill. Heats to 900 degrees and each charge can contain up to 100 lights. $59.00, at Plazmatic.com.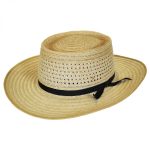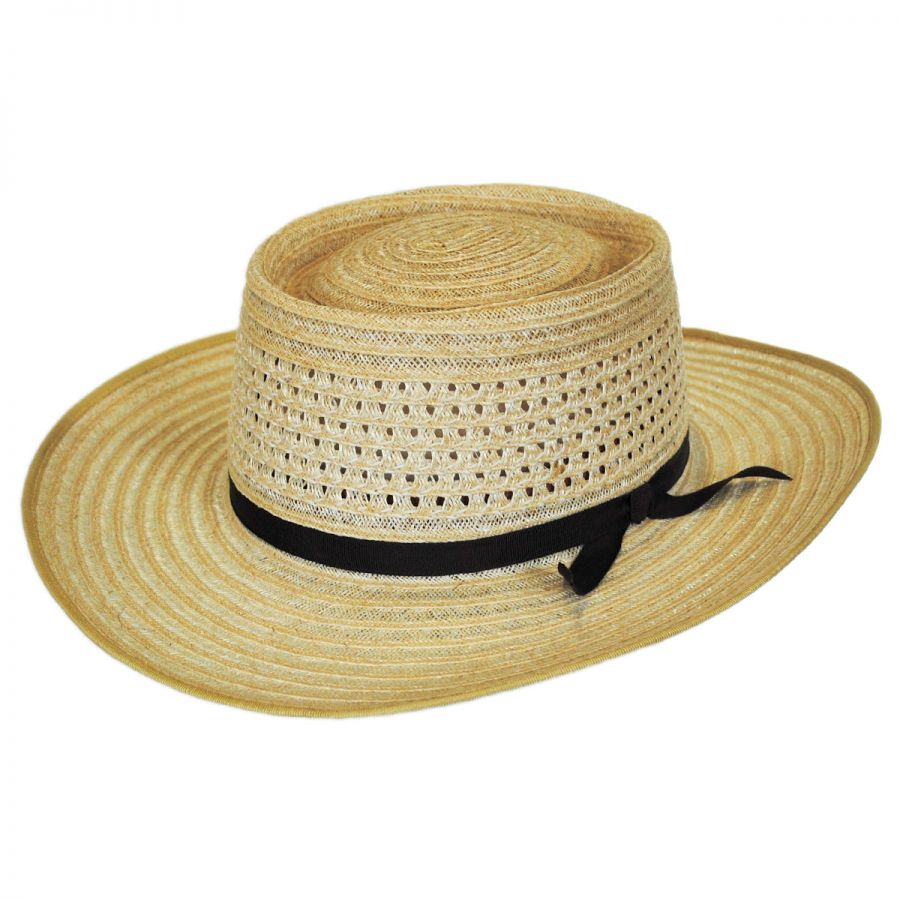 Hemp Straw Planter Hat: No, there's no cannabis contraption hidden in it, but these Aussie Akubra hats are made out of hemp. If you find yourself at Austin City Limits or Brooklyn's AFROPUNK FEST, and you're gonna be out all day enjoying  summer sunny vibes, you're gonna need a hat. Durable, classic, and made from 100 percent hemp straw in Australia. $105.00, at DavidMorgan.com.