Inventory management can make or break your business. Here's how to master it.
Heidi Marks grew up in Astoria, Oregon, and remembers the sweet-smelling plumes of cannabis smoke wafting into the living room when she was a child. In adulthood, she became a sought-after expert on building and managing inventory systems for dispensaries. Marks, who managed inventory at two dispensaries before becoming an inventory compliance specialist at Higher Standards LLC, is a valuable commodity these days.
"When you're doing inventory management you spend your days auditing and reconciling inventory—performing maneuvers in the tracking software, such as pre-roll conversions, and tracking inventory while it's transferred among processing and storage areas to sales areas, or vice versa," she said. "Often, the inventory manager is also responsible for keeping items in stock and making sure inventory never becomes stagnant by applying sales appropriately."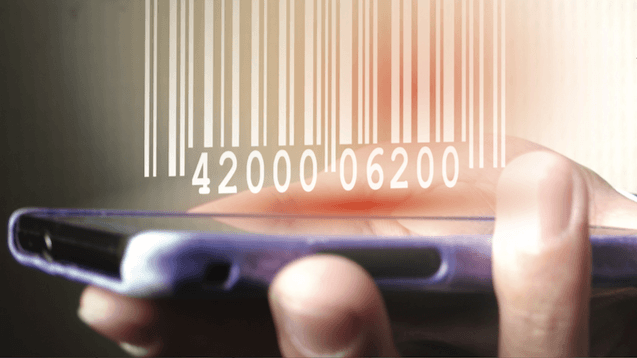 Marks quickly learned the ins and outs of improving the bottom line with efficient inventory control. For example, flower is more difficult to track and needs to be managed differently than edibles, hard goods, and accessories.
"Cannabis consumers tend to not like pre-packed flower," she explained. "They want and deserve to see the flower they are buying. But weighing flower is not like weighing potato salad. In fact, I cannot think of another product that is sold in multiple-gram purchases of different flavors from large selections. So, this is often the most complex part of the inventory system in dispensaries. It boils down to procedure, training, and using the software to its full potential."
Through trial and error, she discovered that around two weeks is a good amount of time to give a product space on the shelves before deciding its fate. "Ideally, dispensaries have an astute buyer who brings in products that simply do not sit around. Having talented budtenders who speak about the product effectively is also key to keeping product from becoming stagnant."
Ultimately, inventory levels are governed by several factors, including insurance coverage and storage space. Balancing stock with customers' demands is crucial; it can make or break the bottom line. "Personally, I like to develop systems for everything, including reordering inventory," noted Marks. "Most often I observe vendors frequenting shops every two weeks to a month, so once we figure out how much of a particular vendor's product moves in between their intake appointments, we know how much the dispensary needs to order at each appointment."
She's good at finding talent—and molding the people who possess it. She looks for certain qualities in inventory managers: someone who is proactive, patient, and diligent, thinks critically, and exhibits a willingness to learn. She's seen good inventory-control managers and not-so-good ones—and like the product itself, finding the best can is crucial.
"There are real relationships forming around this miracle plant. It is bringing people together," Marks noted. "It is hard to say exactly what can be saved or earned when it comes to inventory control but I can say this: it can make or break a dispensary."
Trellis can save time and money
Pranav Sood graduated from Ivey Business School in 2011 and took a job as a management consultant for Deloitte. He joined the cannabis industry in 2014 and is now chief executive officer for Trellis, which developed one of the industry's leading seed-to-sale/inventory control software suites. What sets Trellis apart, according to Sood: The company has partnered with top-tier growers, extractors, and dispensaries to build an inventory management system that follows the flow of the product.
"As our clients push the product along its lifecycle, the software gathers all the data that is required by regulation and we send that data automatically into the state systems," said Sood. "Our clients don't need to think about compliance, and on top of that they get an industry-leading tool with the latest retail technology like omni-channel built in."
Trellis recently performed a case study with a company that was using competitive software. Reconciling clones to their mother plant for a batch of 50 clones and generating a report took four staff members approximately three hours. Trellis provided the same information in real-time as a customizable report that required approximately 30 seconds and one operator to generate.
"Now multiply that level of efficiency across hundreds of processes from cultivation to manufacturing to sale," Sood pointed out. "That's a lot of wasted time and money on data entry activities that can be better utilized doing what our clients do best."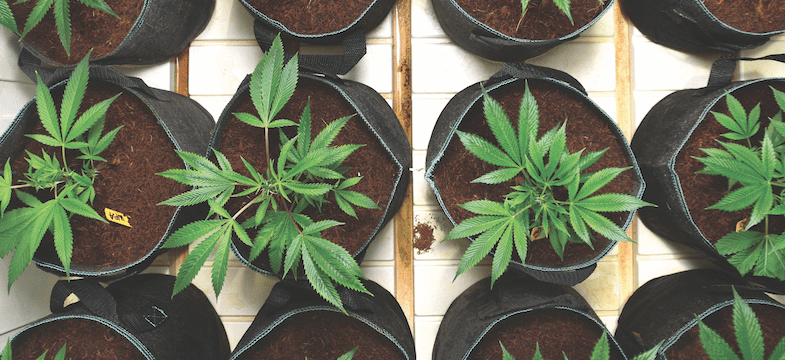 MMJ Menu: free and powerful
Michael Green has owned or run several dispensaries from California to Oregon.  Green has authored Modern Marijuana Living and is currently the director of operations at the 2000-square-foot Twenty After Four Wellness 33 in Eugene, Oregon. A detail-oriented inventory manager and an effective problem solver, he steps in when dispensaries are struggling. The basic management process is the same virtually everywhere: Meet and establish relationships with compliant vendors; accept product deliveries and complete the associated paperwork (lab transfer forms, etc.); weigh, label, and enter stock information into point-of-sale software; place new product on shelves, provide weekly audits of weights; and track all bud from safe to sale. Perhaps the most valuable thing he's learned is that dispensaries never want to run out of product, but they don't need to tie up resources in tremendous back-stock.
"There are seasonal highs," Green noted. "Obviously 420 but also, toward the end of summer, where things get scarce and you want to stock up. Menus change and should shift depending on clients, and you need to be in tune with the community you are providing for. If you can keep accurate track of genetics of the strains you provide for the clients, you can continue to craft a menu based on strains they really enjoy. Creating a menu with all the different effects one could want with a sampling of each in every price range is ideal. Pairing the inventory with an educated staff helps keep the inventory and client base in tune with each other."
Currently, Green uses MMJ Menu. It is free with a WeedMaps listing and works to track most of his needs. MMJ Menu is able to customize reports for specific states, which is key, and a respected customer service team provides rapid response to questions and concerns.
"There are many new systems coming out that integrate more deeply into grow operations," he noted. "However, MMJ Menu currently meets our needs as we continue to grow the retail side of the business. It also tracks our patient purchases well and generates the necessary reports for us to forecast buying. We track every item of inventory to the .01 gram."
Q&A: Industry Professionals Answer
Do you have a dedicated position on staff for inventory control?
Aaron Justis, founder, Buds and Roses
I have two floor supervisors who oversee inventory control. They collect data from daily inventory counts taken by themselves or someone else. They then email out a weekly report to their superiors and subordinates so everyone can see what happened that week. This creates accountability in real-time, as floor staff can see what went missing that week and hopefully work to minimize it the following week.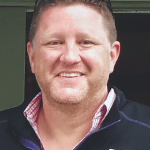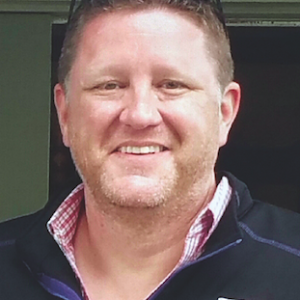 Q&A: Jeff Anderson, founder, The Evergreen Market
We have an inventory control lead at each of our stores. They are the main point of contact with the vendors and ensure we are compliant with the Washington State Liquor and Cannabis Board.
What POS system do you use?
Aaron: We do use Quickbooks POS that has been customized for cannabis retail.
Jeff: GreenBits. They have been great to work with and have been continually improving and upgrading their system to make our lives easier. The biggest angst we have had is keeping up to date on Leafly and Weedmaps.
How long do you stock a product in order to determine whether it's a big seller or dud?
Aaron: A month or two.
Jeff: A matter of days. If we identify a hot seller, we try to reorder more as soon as we can. If a product is an underperformer, we will know that in a matter of a few weeks.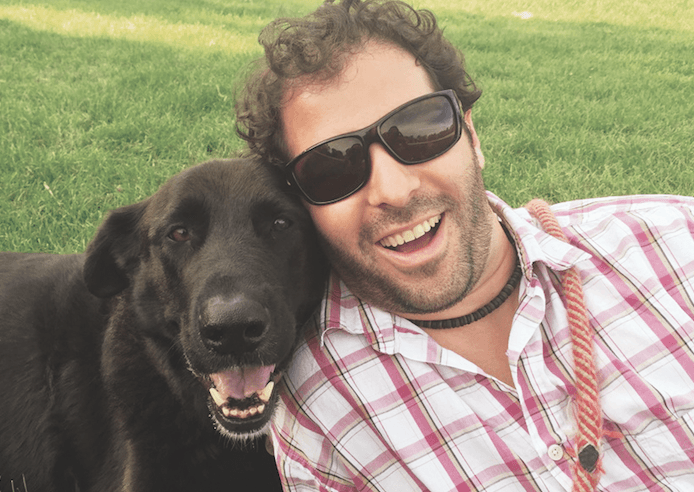 Inventory-control secrets from Greg Shoenfeld, director of dispensary relations, BDS Analytics
The most common ailments due to bad inventory management are running out of stock of top performers and/or carrying too much inventory. "Running out of stock not only represents a direct loss in revenue, but it also opens the probability of your customers shopping at competitors. Carrying too much inventory tends to slow inventory turn rates and results in poor cash flow, as working capital is tied up in unproductive inventory."
Poor data entry and reusing of old product descriptions is one way that inventory counts can go off the rails. "If [data] goes [into the system] wrong, it won't look any better coming out."
Check in every unit individually instead of entering inventory directly from a manifest or receipt. "Shipments aren't always put together accurately, and assuming they have been can result in inventory counts being off."
Margins only tell half the story. A more accurate measurement of profitability due to efficient inventory control can be derived by calculating GMROI (gross margin return on investment). "Rather than sitting on inventory hoping to maximize margins, successful retailers balance healthy margins with the rate at which they turn inventory. Products that sell fast and keep customers and patients coming through your doors are generally going to yield the highest GMROI. Pre-rolls are a particular category that generates high margins and GMROI."
BDS Analytics aims to help the cannabis sector make well-informed decisions based on factual data. By capturing millions of transactions from dispensary point-of-sale systems, BDS provides actionable insights based on accurate information, enabling dispensaries, brands, and growers to improve their businesses.