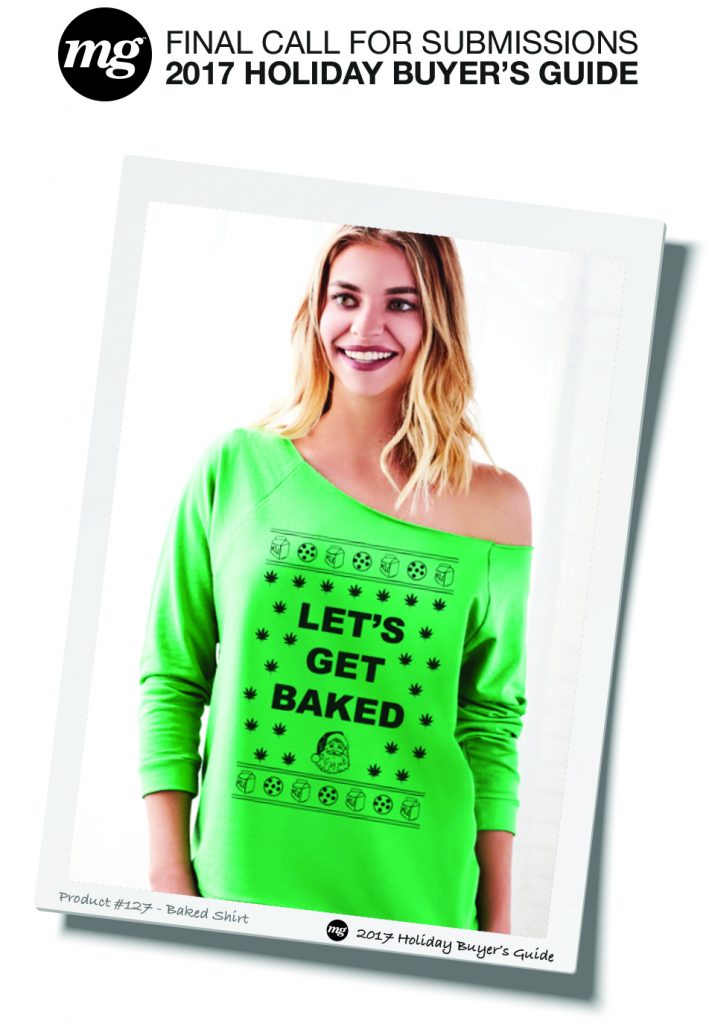 This is the final call for submitting your product for inclusion in our Holiday Buyer's Guide.
If you have a new product you are looking to promote to dispensaries this holiday season, we want to know about it!
We are currently in the process of assembling our annual Holiday Buyer's Guide, which will be included in mg Magazine as well as on mgretailer.com, and targets retailers and dispensary buyers specifically for holiday merchandising.
If you have a new product, or holiday-themed product, that you would like us to consider, please submit it by September 15th.
To submit your product, please email the following:
1) Name of product, name of the manufacturer, and a contact person (should we need to get in touch with you). One product per-submission.
2) At least two images of your product. The image must be at least 5" (in height or width) at 300dpi. Must be a high-resolution file (over 800kb). We are unable to accept low-resolution "web" images.
3) The website address (URL) of the manufacturer (this will be listed in the guide).
4) A written description of the product. Word count should be between 75 and 125 words. Please do not send copy that exceed 125 words.
5) If your product contains cannabis, please let us know the state(s) in which it is available for resale.
6) The preferred method for buyers to contact you (email, phone number, web form, etc.).
7) Email the above information and images to [email protected]
NOTE: If submitting more than one product or item, please send separate emails for each, do not include multiple products in the same email! Three product limit per manufacturer.
Deadline: September 15, 2017
Unfortunately, we will not be able to reply to every submission; however, all products submitted (that adhere to the above guidelines) will be favorably considered. We thank you for your ongoing support and look forward to working with you on this auspicious opportunity.
Sincerely,
Your mg Editorial Team
---
Product submission does not guarantee placement or inclusion. All information and images sent to CANN Media Group and its affiliates will be treated as unconditionally assigned for publication, copyright purposes and use in any of their printed publications, marketing materials, or digitally, and are subject to CANN Media Group's unrestricted right to edit copy and/or images and comment.