The Buildup for 4/20 has become epic. But is the high holiday a great opportunity for dispensary operators?
While some celebrate every day at 4:20, others wait for April 20 to let loose. On this national weed day, there will be parties, industry events, and a ton of news coverage.
Marijuana dispensaries are expected to shower patients and customers with gifts on 4/20. But with all the effort that shops put into this one day, is it still worth it from a business perspective? We asked two operators with years of experience to weigh in on 4/20.
"People are going to come in on 420, but it's the same patients, like all of them. And I will treat those patients to expensive gifts," Pep "Blackbeard" Tintari, operator of Greenlight Discount Pharmacy in Los Angeles, said. Tintari goes out of his way to make sure patients are happy. "We give em' what they want, free grams, edibles, tacos, smiles, conga lines, and lots of smoke."
Author and dispensary operator Michael Green described the festivities he planned while running Twenty After Four Wellness in Oregon last year. "I organized an event with the local radio station to be live onsite for the 4/20 hour. We had live music and created an exhibitor village for cannabis laboratories, nutritionists, artists, and others," he said.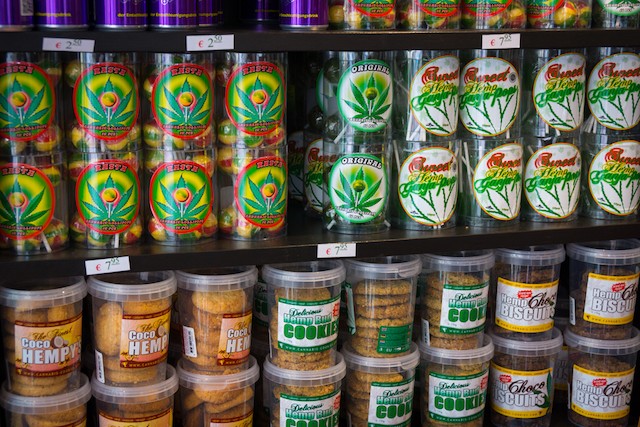 The effort seemed to pay off. "Our sales were significantly higher that day. As a growing business, it allowed us to retain many new customers," Green said.
After eight years running a retail operation, Tintari is a bit envious of a "normal" 4/20 life. "I would love to enjoy 4/20 from a patient's side again…it also happens to be my little brother's birthday."
The difference in perspective on 4/20 is understandable. Greenlight is located in Los Angeles and has been open for 8 years, a very long time for a dispensary.
Green only started operating Twenty After Four about one year ago and Oregon's recreational market only materialized in late 2015. There still seems to be room for growth in such a new market.
Tintari has noticed a shift in the mainstream attitudes toward 4/20 over the years.
"It was subculture before but now it is THE marijuana holiday. People expect things on that day and I will be there to provide all the things they want. If there are no presents under the tree people will be disappointed," Tintari said.
Green thinks the future for marijuana businesses is bright.
"As general cannabis marketing barriers begin to fall, it should dramatically help increase business not only for 4/20 but year round as well. It has sure come a long way in pocket areas but still has a long way to go," Green said.
It's clear that shops have to put forth a maximum effort on (and leading up to) April 20. However, customers appear to be the real winners.
"As a proprietor 4/20 is overhyped. As a patient, not enough hype," Tintari said.