As we enter 2019, it's time to share my annual predictions for what the coming year has in store for the cannabis industry and related sectors. Prognosticating the future is hazardous, so please don't use my crystal ball, or lack thereof, as an investment thesis.
1. Nine more legalize
Entering 2019, a total of forty-one countries around the planet have either decriminalized or legalized adult-use and/or medical cannabis including Spain, Thailand, Australia, Canada, Mexico, and Italy. The industry and plant have global momentum, and the velocity will only increase throughout the year. At least nine more countries will legalize or decriminalize cannabis in 2019, bringing the total to fifty or more. The bulk of this action will be in the European Union and South America
2. RTO, don't think so
In Q4 of 2018, it seemed that everyone was planning reverse takeover (RTO) on one of the Canadian exchanges due to the success of companies like Canopy Growth, MedMen, and Tilray. Now, most of the Q3 and Q4 RTOs find themselves 30 percent to 40 percent below their initial public offering (IPO) prices. Heading into the new year, investors will remember "fools rush in where angels fear to tread" and, once again, replace hype with fundamental analysis. In 2019, expect fewer RTOs and for those already listed, they may be caught between a hedge fund and a hard place.
3. Beer gets flatter in North America
In 2018, the adult-use cannabis market tripled in population size with markets like Massachusetts, California, and Canada coming online. Heading into 2019, eighty million more North Americans reside in markets where cannabis is legal and easily accessible to adults. This consequential change creates material headwinds for the beer industry which, like cannabis, indexes about 2:1 men-to-women. Expect flat to declining unit volumes in Big Beer and consider a short position on beer may be less volatile than a long position on cannabis stocks.
4. Hurray for the DEA
In the forty-eight years since the Controlled Substances Act (CSA) passed in 1970, the University of Mississippi has been the only institution or company in the U.S. allowed to cultivate cannabis for medical research purposes. This has greatly hampered research because the monopolistic provider, U. Miss, lacks competition or the need to innovate. In 2019, this will change. Expect the Department of Justice and the Drug Enforcement Administration to approve at least two new institutions or companies to cultivate cannabis for medical research purposes. Applications have been meandering through the approval process since 2016, Jeff Sessions is out, and there's enough pressure on the DOJ from Congress for something to happen, finally.
5. Trump stumps
With Senator Elizabeth Warren (D-Mass.) announcing her bid for the 2020 Presidency, expect almost all democratic candidates to promote pro-cannabis positions in their platforms. Recognizing polling data in all major swing states and the general public, President Trump will tack slightly left and reiterate a message of medical cannabis legalization while also advocating in favor of the STATES Act. Like him or leave him, Trump has shrewd political instincts and will co-opt the issue into his talking points before democrats can make hay with it.
6. Bad high
While it pains me to say this, I don't expect large, public cannabis stocks to experience much price appreciation in 2019. Historically, their valuations can be described as "outrageously outrageous," and now that a bit of the bloom is off the bud, companies will need to deliver on the aggressive forecasts. Unfortunately, they won't, and this will cause a sector pullback. While we can all have exponential dreams, we live in the real world where things take twice as long and cost three times as much. Cannabis will most certainly blossom into a trillion-dollar sector over the next twenty-five years; however, stocks are still ahead of themselves, and this will cause further pullback. As a corollary to this, expect to see some questionable mergers and acquisitions as publics miss forecast and try to show growth in other ways.
7. My bad
Continuing on the stock pullback front, expect two to three high-profile sackings of public cannabis CEOs. Serving the sizzle without the steak, some people will be sharpening their resumes by end of 2019.
8. Gold in the Golden State
Many critics argue California made a mess of things in its first year regulating adult-use cannabis. 2019 will prove far more prosperous for license holders as operating a cannabis business without a license will become a felony in January. Wielding threat of felony conviction, the state has an important deterrent to shut down the illicit market and has taken away all the excuses from people claiming to need more time to attain compliance. Moreover, in 2019 statewide delivery opens in cities and counties with retail bans, bringing significant demand back to the legal market. Last, cannabis-friendly Gavin Newsome steps into the governor's office, so expect the ride in California cannabis to head up and to the right.
9. Legal states strike oil
Since man first discovered the cannabis plant, flower has reigned as king. We smoke it, roll it, vape it, pipe it, and bong it. In Q3 and Q4 of 2019, expect to see oil and concentrates running neck-and-neck with flower, challenging it for lead position in adult-use markets with greater than eighteen months operating history. By way of example, California closed 2018 with a 39-percent share for flower and 26-percent share for concentrates. Expect the back half of 2019 to look more like 33 percent flower and 31 percent oils and concentrates.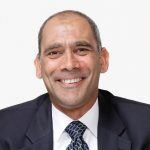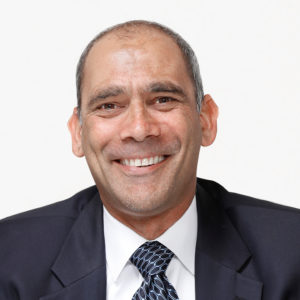 Adrian Sedlin is chief executive officer for Canndescent, the first municipally permitted cultivator in Southern California.