For most of Evan Nison's adult life he's been involved in drug law reform advocacy and the cannabis industry. He began as solely a non-profit policy advocate in college and began working in the cannabis industry as Colorado and Washington State went legal.
"I was lucky enough to be able to use what I learned as an advocate and lobbyist to help me enter the industry as an entrepreneur."
Nison wears many hats at NisonCo, which he dubs "a socially conscious PR firm." He does a lot of PR, manages his staff, and helps reporters when sourcing stories. He is also on the boards for NORML and SSDP. Not to mention a co-founder of the popular brand Whoopi & Maya.
"In my role with Whoopi & Maya, I'm often helping evaluate partners in different states to help us expand and/or working with the partners we already picked to get our products on more shelves in more places."
Business
"Business is great and, most importantly, fulfilling. There are certainly different challenges with services versus product companies and having a company you're scaling versus a start up you raise money for. I also like that both companies fit in with my policy-change goals. I started as an advocate and really only got into the business side once I realized for-profit companies can have as big or sometimes bigger of an effect on policy and society than non-profits.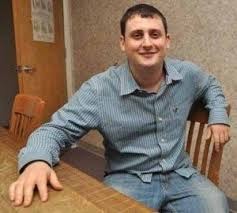 Keys In Doing Your Job Well
"Time management, organization, and developing systems. With those things, you're able to delegate while knowing everything is being taken care of properly. Having established systems also allows you to make tweaks and try things out to improve efficiency and grow."
Work Philosophy
"To get everything done and keep moving. My long term goals are mostly policy related, so it's important to me I can build societal influence and try to build networks and infrastructure that can help those goals for me long term. These are some of the reason I decided to start a PR firm, and a company with Whoopi that helps intersect cannabis and women's rights."
First/Last Thing You Do At Work?
"Look over and make priority adjustments to my to do list! My to do list is my day-to-day bible."
Current Trends
"The industry and market is evolving quicker than I've ever seen. I think the most positive trend is the move towards products that are geared towards demographics that aren't looking to just get as high. There are more wellness products that are attractive to older folks and women, and more micro-dosing products aimed at people who want the benefits of cannabis but aren't looking for a serious intoxication."
Hobbies
"I like to walk in the woods every day. Sometimes I'll have to take calls while doing this, but getting time in nature has always been crucial for my psyche and helps me keep things in perspective."

Advice
"Someone once said to me, 'When it comes to building a business hire slow and fire fast!' Also, I was told before to take the opportunities that lead to the most opportunities. I think that way of thinking about opportunities and network building systemically is the right kind of way of thinking about it."
The First Time You Consumed Cannabis…
"I was in the Netherlands. I was nervous because I was told so many negative things about it growing up but I trusted the people I was with."
---