Before I moved away from the Midwest, I came out to California on an exploratory tour and visited an old family friend who lived in an amazing bachelor pad at the top of the Hollywood Hills. The floor-to-ceiling windows offered a twinkling, magical view of the city. The black tile inside the home shimmered, and a stunning indoor-outdoor swimming pool went right up to the edge of the mountain and glistened in the moonlight in a way that made Los Angeles seem like it truly was a city of angels and stars.
My friend was a well-known music producer, so he knew practically everyone I ever wanted to meet. He gladly kept me up late at night, telling me fabulous tales about the famous and infamous who once inhabited those hills. Everywhere I turned in his Laurel Canyon neighborhood, there were rich stories of people who once lived on those same winding streets, and the cool vibe that helped fuel the imagination of poets, dreamers, and some of the greatest songwriters of the era infused everything. The "Bird Streets" were particularly celebrated, with tales about all-night parties and impromptu music jams that became legendary, once-in-a-lifetime performances.
Author Lisa Robinson wrote about the Hollywood Hills for Vanity Fair, concluding the scene was more metaphorical than geographical. "Nearly everyone who was there was, at one time or another, stoned, so nobody remembers everything the same way," she penned. However, the songs were "some of the most melodic, atmospheric, and subtly political American popular music, written by residents of, or those associated with, Laurel Canyon—including Joni Mitchell, Neil Young, David Crosby, Stephen Stills, Graham Nash, Chris Hillman, Roger McGuinn, the Mamas and the Papas, Carole King, the Eagles, and many more."
Within this insular society, a cannabis culture developed and flourished, nurturing the creative impulses of a generation of folk and rock musicians. But the era also was fraught with danger, because possession of just a few joints could get you busted and leave you languishing in prison for years.
During this period of cultural revolution, people throughout the nation were beginning to support peace and the plant. Cannabis connoisseurs in cities and towns from coast to coast rolled joints on record album covers in bedrooms, stuffing towels under doors and spraying Ozium to cover their tracks.
If you lived through those days, you know double albums made the best rolling surfaces. My favorite was the Beatles' White Album, as its bright surface provided excellent contrast to roll the stem-seed-and-leaf mixture we were accustomed to smoking.
Today, the cannabis scene is much different, with regulated legal markets now well-established in most of the country. People no longer hide their support for the culture.
Cannabis is not only mainstream; it is fashionable. Jenna Habayeb, former chief marketing officer at Canndescent, a luxury brand in California, said of the company's well-heeled products, "We really look at it as a fashion accessory."
Today, stylish trailblazers like Miley Cyrus and Rihanna wear canna-themed clothing. Korto Momolu, a well-known fashion designer and finalist on Bravo's hit TV hit show Project Runway, created a hemp-based collection she premiered at New York Fashion Week. Momolu's runway models were decked out in cannabis-styled accoutrements from High Point Jewelry and proudly displayed marijuana-themed earrings, necklaces, and bracelets. Even mainstream fashion icon Alexander Wang embraced cannabis when he incorporated sativa leaves into a collection actress Margot Robbie took a liking to and wore during her appearance on Saturday Night Live.
Ironically, rather than nervously covering up the odor of cannabis like we did in the past, today there is a line of fragrances from Fog and Tree that are made from cannabis, so now you can smell like weed even when you're not smoking.
Yes, the times are changing. Way back in the 1970s, a rather sexist advertising campaign for Virginia Slims cigarettes claimed the brand was the first cigarette designed exclusively for women. "You've come a long way, baby, to get where you've got to today," the jingle went. "You've got your own cigarette now, baby. You've come a long, long way."
Ignoring for a moment that repeatedly using the word "baby" is sexist and offensive, there is a rhythm to this old melody that rings true even now. The cannabis industry has indeed come a long way to get where it's at today.
I recently hooked up my old turntable after it had sat idle for many years. As I was listening to John Lennon and the boys belt out "Revolution," a single seed rolled out of the album crease and into my hands.
It's been a long journey, indeed.
---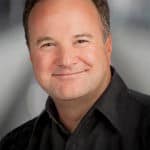 Randall Huft is president and creative director at Innovation Agency, an advertising, branding, and public relations firm specializing in the cannabis industry. While working with blue-chip companies including AT&T, United Airlines, IBM, Walgreens, American Express, Toyota, and Disney, he discovered what works, what doesn't, and how to gain market share.