Without the ability to leverage advertising on major social media platforms or top search engines like Google, marketing federally-prohibited cannabis products was difficult way before the COVID-19 crisis. Now, spreading brand awareness in the cannabis industry may be more challenging than ever. But for an industry that always has to work twice as hard for its success, cannabis marketers are finding new ways to highlight brands.
Through mg's continuing coverage about the effects of social distancing, stay at home orders, enhanced sanitation needs, and essential services brought about by the coronavirus, our weekly series, "Changing Habits" this week focuses on two prominent marketers within the cannabis industry.
While dealing directly with the inconvenience of working through the pandemic, Canndescent's Chief Marketing Officer Sam Arellano has identified some new operating procedures he thinks may benefit his team. "Physically, it has scattered our team and relegated us to working from home," Arellano told mg. "Philosophically, it has helped us realign to our core values of excellence, gratitude, character, ownership, and boldness."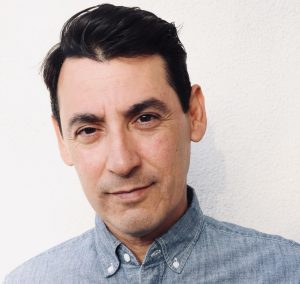 Working from home offers its own challenges, especially for those with children, but the lack of shared office space may also help eradicate office drama. "Gone are the daily office distractions and interdepartmental musings around the water cooler," Arellano said. "In their place is a renewed sense of focus, trust in one another, and camaraderie with our essential retail partners. In some ways, the COVID-19 experience has made our already tight-knit marketing team even stronger."
The new structure for Canndescent seems to be working. In fact, while many companies are simply struggling to stay afloat, Canndescent has actually launched a new product with the hope of keeping affordable products available and preventing illegal vendors from gaining market share. It may be challenging to market something new during this crisis, but Arellano believes that a commitment to the basics, quality, and affordability will promote their new Baker's Cannabis Co. Baker's launched last month with pre-rolls at a suggested retail price of $6 which would rival or beat most house pre-roll offerings.
"Baker's mission is to bring everyday cannabis consuming Californians super affordable, legal cannabis while supporting the broader fight against the illicit black market," Arellano said. "We do that by keeping prices low, quality high, and ingredients honest."
Rosie Mattio and her company, Mattio Communications, represent many cannabis brands. Leading up to 2020, her years of hard work were paying dividends. Mattio understood how to navigate the marketing obstacles faced by the cannabis industry and was able to keep her company firing on all cylinders. COVID-19 changed everything.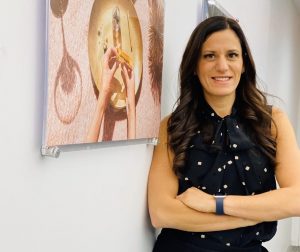 "We came into 2020 with some incredible ideas and we were really hitting our stride on our campaigns and marketing plans," Mattio told mg. "Then, suddenly a global pandemic hits. We had to pivot quickly."
With filled email inboxes about the coronavirus, forced changes in our daily routines, and anxiety permeating the air, it can be harder than ever to grab the attention of the consumer. Mattio noticed that some of her clients were not ready for this new reality.
"COVID-19 made us aware of some of the things cannabis companies did not have in place. Some companies did not have a crisis communications plan formed at all," Mattio said. "As a result of the crisis, budgets have changed. There was already a crunch in the market, and capital is always hard to access in the cannabis industry. We've been helping our clients come up with new plans to help them through this difficult time."
Like Arellano, Mattio recognized the new challenges, accepted them, and then found a way to move forward. While we all want our work to be a breeze, sometimes challenges help force innovation.
"Now, I think our clients are doing some of their best work ever," Mattio said.
Business is anything but usual right now and for many, priorities are quickly shifting. Mattio is careful not to sound tone-deaf during this crisis.
"The coronavirus is helping us identify what really matters. We've had to change our pitch strategy to reporters. During a pandemic, it no longer makes sense to just talk about new partnerships or the other updates we were accustomed to promoting," she said.
The cannabis industry exists because of a sense of compassion and caring for others. It has faced the wrath of federal agencies and, through a network of support, has somehow endured. Mattio feels COVID-19 will continue to impact the industry for some time, but the sun will rise on better days sooner than later.
"We are all in this together," said Mattio. "And I think companies will end up being stronger in the end."