CANNABIS packaging performs more functions than corresponding collateral in many other consumer packaged goods sectors. Because of a nearly complete absence of traditional advertising and promotional platforms, every product's external trappings must serve as a billboard, of sorts, to bolster brand recognition in an ever-more-crowded market. Packaging also must communicate a veritable landslide of information, including dosages, testing certifications, track-and-trace tags, and other information mandated by state regulations. In addition, containers must preserve product quality and be child safe.
Last, but by no means least: Packaging is a sales tool. As such, it must resonate with consumers. But what does that mean, exactly?
"The vast majority of shoppers in cannabis stores right now are new customers who are impressionable with very few formed opinions about existing brands," said Adrienne Mulligan, supply chain director at Harborside dispensary in Oakland, California. "Packaging is the main vehicle companies can use to communicate with those consumers.
"Our store data shows items with thoughtful packaging have higher rates of engagement and sales," she added. "As a result, an increasing number of brands are trying to reach out to consumers directly through branding and thoughtful packaging."
Mulligan said although elaborate packaging seems to be on trend right now, well-executed simple concepts still have appeal. "The main element of packaging I've seen increase sales lately is color," she said. "For a long time, most cannabis brands used very sterile packaging for the medical market. But when brands reinvent themselves with new packaging that has personality and color, we definitely see those brands perform better compared to products with uninspiring packaging."
The biggest challenge for some manufacturers, she said, is fitting all the legally mandated verbiage on packages without destroying an otherwise charming design. Customers are eager to find potency, dosage, and other information, so incorporating the information in the design benefits everyone: consumers, manufacturers, and retailers. "Harborside's in-house brand, KEY, clearly marks dosage and ingredients on the front of each edibles package while offering vibrant descriptions of each baked treat or confection," she said.
Mulligan also warned brands should be aware of the "grab-and-go" trend while designing packaging. Many consumers want to purchase their selections and be on their way as quickly as possible, especially in recreational markets. Quality products in bland packages used to be able to rely on budtender recommendations, but that's no longer true. Brands have an average of three seconds to catch and hold a consumer's attention.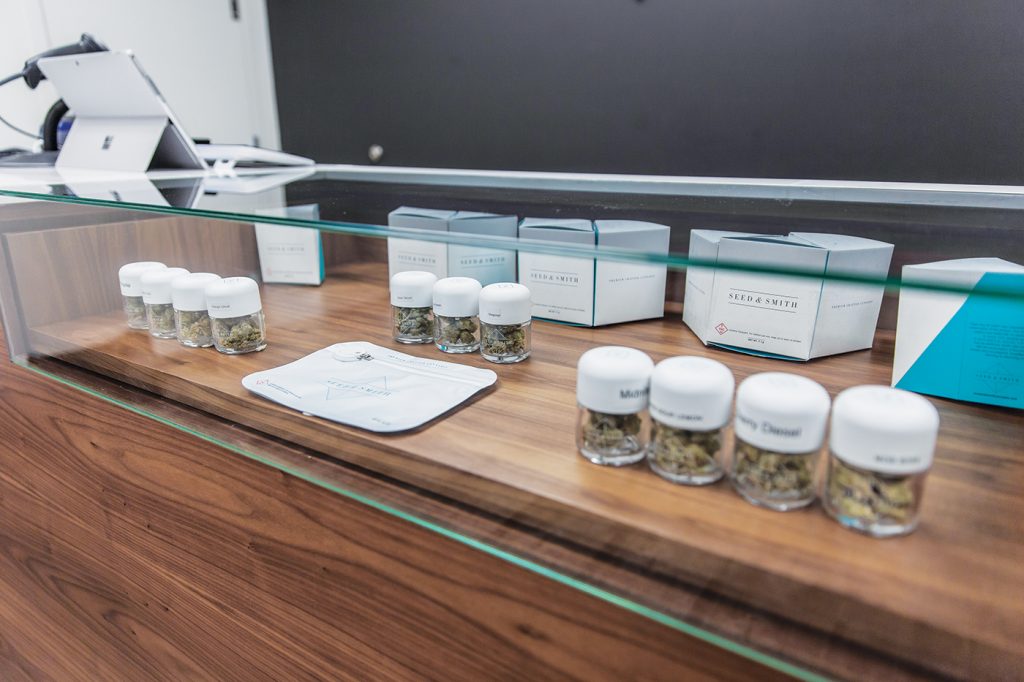 Mike Lempert, logistics director at Colorado's Seed & Smith, said effective packaging starts with product preservation, which is the most significant way to preserve profits. "If cannabis sits too long, the product is essentially spoiled and could turn a loyal consumer into a harsh critic," he said. Childproofing, too, can cause customer dissatisfaction. "While there is a need for child-resistant packaging, there is no need for it to create frustration for the end consumer to access the product," he said.
For him, quality packaging strikes a balance between functionality and visual engagement. "The end user should both notice and not notice the packaging," he said. "It should be eye-catching enough to be intriguing without being too cliché or expanding on the stigmas that are already present with cannabis consumption."
He also encouraged brands to carefully consider their packaging's environmental impact. Sustainability and earth-friendliness were not considerations when mega-brands like Coca-Cola and Nestle rose to prominence and solidified their images in popular culture, but now they present significant challenges—and opportunities—for cannabis brands. "The move toward a smaller environmental footprint is an important piece of the puzzle for us," Lempert said. "We have recently moved to 100-percent recyclable tins for some of our products and are sourcing more sustainable packaging for the entire Seed & Smith suite of products."
Lempert hopes to see the entire industry embrace sustainable packaging sooner rather than later, but he said regulators will have to work with manufacturers to encourage competition in the packaging space. "In the future, we hope larger packaging manufacturers are legally allowed to put forth a larger interest in cannabis packaging, not only to meet eco-friendly standards, but to improve functionality, as well."
At Harmony Dispensary in Secaucus, New Jersey, best-selling products fall everywhere along the packaging spectrum, from simple to ornate. According to Chief Executive Officer Shaya Brodchandel, flashy packaging alone won't sell a product. "At the end of the day, the only thing a consumer is left with is the product and packaging, so it's important to create a connection and story between the product and the packaging that the consumer can relate to," she said.
While differentiation is important, some brands overthink it, she added. Harmoniously integrating brand messaging with preservation, child-resistance, and other mandated elements does not have to mean excess. "Nowadays, most consumers are intrigued by sleek packaging; there really is no interest in bulkiness," she said. "So, we offer packaging made with mylar bags, which protect the product while also maintaining the convenience and aesthetic aspect of sleekness."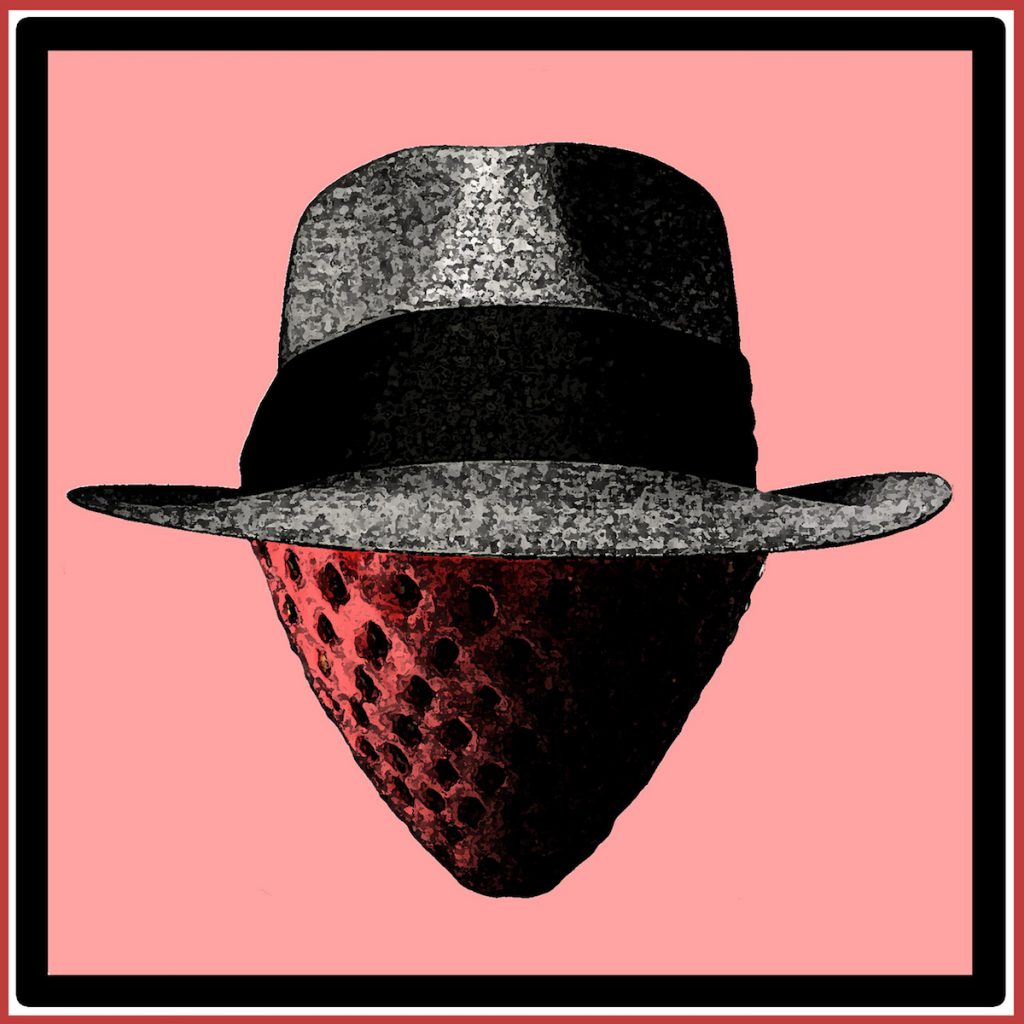 To add "local color" to its packaging—and strengthen ties with the community—Harmony collaborated with local artist David Andre, who created engaging graphics based on strain names and characteristics. "Customers should have a sense of trust, relief, and anticipation when they encounter a product," Brodchandel said, and Andre's work evokes those responses. The vibrant artwork, rather than quirky strain names, delivers a powerful sales pitch. "Our product packaging is hugely popular with patients because it makes it easier to recognize and repurchase their preferred strains," Brodchandel said. "Patients come to the dispensary describing the product artwork instead of the strain name."
Melissa Roberts founded and owns Stone Coast, a group of dispensaries in Brunswick, Maine. She, too, understands the impact engaging packaging can have on consumer behavior and sales. Roberts operates in a state where recreational use remains new and novel. The market's youth provides a chance for new and innovative brands to etch their names into the minds of consumers. Roberts said she is noticing quite a few creative minds taking advantage of this opportunity. "Among our emerging Maine cannabis companies, we have some brands taking a strong lead in terms of the visual impact of well-designed packaging," she said.
Like most other dispensary owners and managers, Roberts keeps an eye on how packaging affects consumer engagement, sales, and revenue. Although eco-friendly materials have not become as big of an issue in Maine as in older markets out west, she can see that day coming. Like Lempert, she hopes lawmakers will work with the industry to balance an eco-conscious approach with regulatory compliance. "In the cannabis industry, we are contending with the problem of over-packaging waste due to regulations designed to prevent inappropriate or accidental consumption by children," Roberts said, adding she had identified several ways to minimize waste in packaging and other areas. "We use HISIERRA child-proof exit bags, which are made with sustainable and renewable plant-based raw materials in a wind-powered, [Leadership in Energy and Environmental Design]-certified facility to mitigate the harm the over-packaging problem is causing to our environment."