Although cannabis flower remains a dominant form factor, current consumption trends in legalized markets show concentrates and oils are the underlying future of the cannabis industry. According to BDS Analytics and ArcView, concentrates are poised to continue rising in legalized markets while flower's share of sales steadily declines as consumers become more educated and increasingly look for more sophisticated, premium-quality products that meet their needs and desires.
For those interested in operating in the manufacturing space, certain key factors about the changing landscape must be taken into consideration as distillate consumption increases.
One of the biggest and most important factors for a successful operation is its biomass supply, as the quality and amount of distillate you eventually will produce is directly related to the biomass being processed in your facility. For example, you'll need to rely on maintaining a consistent supply in terms of quality. In California, we are primarily focused on sourcing premium biomass that passes the state's strict testing requirements.
In addition, relationships and knowledge of the industry really come into play when sourcing quality biomass, as finding cultivators who grow clean crops without harmful additives can be difficult. Developing and solidifying relationships is key to maintaining a good downstream production of the highest quality distillate.
When choosing a facility for production, knowing your desired output is important. Depending on how much distillate you aim to produce and the amount of space available to you, this will determine what type of equipment will be required to produce your distillate. Equipment is evolving at a fast pace, and equipment lead times can be a hinge point on projected facility start dates and projected revenue timelines for the business. Therefore, aligning the type of equipment you use with your overall business strategy and timeline for distillate production is crucial.
Testing labs also are key parts of the equation—especially knowing which testing labs in your area are reliable, as they provide the official approval needed in order to enter into the market. In our earliest experiences as a company, testing labs were unregulated and often misread test results because of improper training or a lack of cleaning and routine machine maintenance. This could result in major losses and jeopardize millions of dollars of product, not to mention the unnecessary costs associated with additional remediation that may need to be done.
Another little-known fact about the distillate testing process: Even biomass that meets all the testing requirements may be contaminated because, in certain instances, we may not know a product is contaminated until it has been refined and concentrated into distillate. As the industry continues to evolve in this category, it is another area clearly in need of improved testing mechanisms.
When it comes to regulatory requirements in this space, each city has very different laws and regulations for processing cannabis. In many cases, we've seen local officials don't always have a complete understanding about what they are dealing with when it comes to regulating the type of equipment and materials needed for a cannabis operation.
In addition, equipment technology is advancing much faster now than in previous years, giving way to safer processing and increased efficiency. In the past, there were very few equipment manufacturers researching how to process cannabis and developing safer, faster methods. As manufacturers in this industry, we have a responsibility to educate local officials and our communities about how technology has evolved to make our profession safer and more reliable. This is a common bottleneck area for distillate manufacturers, as prolonged red-tape battles can cost a lot of capital in order to stay afloat and continue forward with operations.
Color and potency also are significant factors for diversifying distillate. In this category, Gen X Biosciences created what is termed "molecular perfection," "water clear" distillate, a highly refined form with no color or smell and high potency. It literally looks like water. The boutique item was potent and pesticide-free when most of the industry wasn't. Currently, the majority of distillates come in various shades of gold and amber. The color depends on several factors within the supply chain and specific processes and equipment used in production. Color and potency aren't always related, but from what I've seen in my personal experience, a light-gold color is the most popular and most commonly purchased because of the longevity in the market of that color oil. To compare the trend to another market, white might be the most popular color for new car purchases, for example, even though the color doesn't affect performance or reliability. Popularity among consumers dictates the quantity of every product manufacturers produce.
As technology improves, we should see continued improvement in color consistency and availability. In addition, we may have a heavy influx of processors and biomass purchasers. According to my industry knowledge, out of the hundreds of manufacturing licenses issued, only a fraction actually are up and running. So, over the course of this year and into 2020, we should see a steady uptick in production and biomass consumption.
As the marketplace for distillates becomes increasingly competitive, the biggest factor I see evolving is branding. The distillates market will be heavily influenced by shelf space and investing in the market presence of brands, and less so by high-volume producers. Instead, the wholesale side of distillate will turn into a race to the bottom as brand awareness becomes the big play moving forward into 2020.
---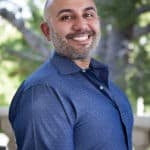 Joaquin Rodriguez is chief operating officer at Gen X Biosciences. He comes from a mixed background of engineering, business, and economics. For the past six years, he and Gen X co-founder and Chief Executive Officer Shea Alderete have worked with a talented, experienced team to develop cannabis extraction technology.