The cannabis industry has come a long way from the flower strains and crude oil-extraction practices seen at the onset of legalization. In this new age of mass industrial oil extraction and vertical grows, the biggest need is a system that can process large amounts of raw plant material into high-quality concentrates for retail.
Decentralized cannabis manufacturing gives companies the ability to manufacture goods across multiple locations, mitigating the cost of shipping and long wait times. Moving toward decentralized manufacturing will provide cultivators with mass quantity and high-quality oil extraction in a fraction of the time it takes for a centralized manufacturer to produce and ship the product. Mobile ethanol extraction platforms offer cultivators the same benefits normally produced in-house, but on site for those who are unable to maintain large-scale extraction equipment.
Currently, grows that don't operate their own equipment on site contract with a centralized manufacturer to provide biomass for the manufacturer's products. An extraction partner then extracts using ethanol or a similar solvent, and upwards of 1,000 gallons of raw, cannabis-rich ethanol is shipped to a manufacturing facility. From there, the manufacturer must filter the tincture, remove the solvent, and package the oil to be shipped back to the cultivator for a profit share or split based on the amount of bulk concentrate extracted.
The centralized model generally benefits the manufacturing company, maintaining one central factory with extraction equipment that can produce a large quantity of product, cutting down on costs. In this model, the cultivator is unable to uniquely customize their extract due to manufacturers' inability to drastically change equipment or settings because they are using the same equipment for many clients. In this fast-changing industry, mobile extraction manufacturers can customize the extracts to keep up with trends, unlike centralized manufacturers. The centralized model for the extraction industry is outdated, time-consuming, and less profitable for cultivators.
At the outset of legalization, only large companies were able to maintain a vertically integrated manufacturing process from seed to sale. Mobile ethanol extraction companies make it possible for businesses of all sizes to manufacture extracts. With a decentralized manufacturing process, mobile extraction allows for the exclusion of shipping and wasted time by simply extracting from the biomass on site at a cultivator, where the plant material is in its freshest state. From there, on site, the full-spectrum oil can be profit-shared right then. The cultivator gets as much high-quality extract as needed, in a decent time frame, without ever having to leave the facility where the original plant material was grown. At this point, the manufacturing and cultivation partners can issue their agreed-upon profit or product split and move along to the retail portion.
Decentralized mobile ethanol extraction platforms offer same-day setup and processing with trained operators, thus circumventing downtime due to unforeseen circumstances such as mechanical or technical failures and new equipment installation/purchasing. Decentralizing oil extraction gives businesses the ability to oversee the manufacturing process, communicate with representatives, and create unique oils rapidly. Decentralized manufacturing will become the standard for cultivators who want to produce high-quality extracts without the need for permanent onsite equipment and high machinery overhead alongside their already robust equipment for growing.
The industry is maturing and scaling at a fast rate, and manufacturing and production processes need to keep up with the demand for high-quality, large-batch products for businesses and consumers. Mobile platforms are revolutionizing the extraction manufacturing industry by providing their customers with fully integrated ethanol extraction services on site. The decentralized model is projected to become the standard model for companies that need to outsource the extraction of raw materials.
Mobile manufacturing reduces costs for cultivators, speeds up processing time, and lets cultivators oversee the extraction process without forgoing quality or quantity. The centralized model should be a thing of the past. 
---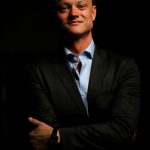 Bryan Hull is chief executive officer at EthoEx Corporation, a technology company focused specifically on cannabis applications. The company reaches production-scale hemp oil processing, mobile extraction platforms, industrial-scale fractional distillation and isolation technologies, manufacturing, engineering, cloud-based software monitoring, and analytics.