Cat Packer will serve as the executive director for the Department of Cannabis Regulation in Los Angeles.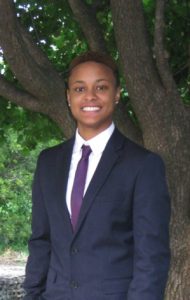 Last November, California voters passed Prop.64 and ushered in the era of legal recreational marijuana. The program is scheduled to start in 2018, meaning local governments have quite a bit of work to do to be ready in time.
In June, the Los Angeles Department of Cannabis Regulation was created. Now, Mayor Eric Garcetti has appointed Cat Packer to head one of the key positions in the department. Packer has previously worked for Drug Policy Alliance, an advocacy group that works toward reforming strict drug laws and incarcerations for non-violent offenses.
It seems Garcetti wants to ensure the new recreational marijuana industry takes the needs of residents into account.
"Taxing and regulating legal cannabis in Los Angeles will be a complex process," Garcetti said in a Wednesday statement. "We need someone leading the effort who understands and can navigate those nuances."
"Cat's experience makes her an excellent fit for this new role. I am confident that her work will help us implement new regulations in a way that is fair and equitable for all of our communities, respects our neighborhoods and raises valuable new revenue for city services," Garcetti continued.
Packer said she was looking "forward to serving the city of Los Angeles as we lead the development and implementation of responsible, equitable cannabis policies that will serve as a model for the rest of America."
"I can't wait to get started, and I'm grateful to Mayor Garcetti for this amazing, pioneering opportunity," Packer said.