With a distinguished career in marketing that has taken him across the globe, Jason White has seen it all and learned how to take a brand from obscurity to a household name. After serving as head of marketing for Beats by Dre and leading provocative Nike campaigns for Wieden+Kennedy, White knows how to tap into cultural movements and integrate products and brands into the cool kids' conversation.
Now, as the cannabis industry works its way across the United States—and soon enough, across the globe—White is on the cusp of another cultural movement. As he settles into his new chief marketing officer gig at Curaleaf Holdings Inc., he has an opportunity to shape and build one of the biggest brands in the biz.
Of course, cannabis presents a unique and vexing playing field with its complex, strictly enforced regulations and an array of marketing and advertising limitations that would test the mettle of any marketer. White isn't intimidated.
"My entire career has been a boot camp for this moment," he said. "And I feel that every single day."
White has worked with large, fast-growing companies for most of his career. In his job at Curaleaf, he will utilize that experience to build brand awareness for Select products across the U.S. and convince both veteran and newbie users it is a brand they can trust and respect.
This is the first twenty-first-century industry. We have no real legacy from a legal standpoint, and we have no real baggage from a legal or corporate standpoint.
"I fell in love with cannabis because it's a real white space," White said. "I have a chance to be part of a brand that is doing incredible things and is in the process of building who and what it's going to be. The chance to walk into a successful business that isn't quite sure of how to become a brand is a marketer's dream."
Curaleaf, based in Massachusetts and traded on the Canadian Stock Exchange, operates adult-use and medical facilities in some of the most populous regions in the U.S. The company currently owns fifty-one dispensaries, fourteen cultivation sites, and thirteen processing operations spread across twelve states with licenses or license applications in seven others. Like most multi-state operators, the company has a high burn rate, but it also generates annual revenues north of $500 million. With more than 500 employees, it is one of the largest cannabis companies in the world, and its Select oil is the top-selling brand on the West Coast.
Even with a full head of steam, building a cannabis brand is an ongoing challenge due to the inherent restrictions on marketing and advertising a product the federal government still classifies as a Schedule I drug. Nonetheless, White is excited about the opportunity to make his imprint on history.
"It's a fascinating time," he said. "This is the first twenty-first-century industry. We have no real legacy from a legal standpoint and we have no real baggage from a legal or corporate standpoint, and there's a lot of factors that make building a brand now, from scratch, totally different from anything in the past."
White noted social media platforms represent an interesting contradiction for cannabis brands. While they are tremendously influential and powerful, they also block cannabis companies from advertising and marketing. "So, you're at the mercy of the budtender and the shop," he said. "That's also very rare, right?"
White always has thrived in new industries and white spaces, he said. He likes the challenge of defining brands in regions of the world where different rules apply from place to place. "What I did when I was in the global Nike role, that was about understanding how to run a global organization, because you had geographies that were very, very different and very regulated. What you did in China you couldn't do in Japan, and what you did in Japan you couldn't do in London," he explained.
In cannabis, White sees some unique challenges: The consumer base has only a minimal understanding of the products, and politicians and regulators are trying to create a level playing field with opportunities for people of color to gain equity in the industry.
"Because of the history of the plant, the history of prohibition, the history of oppression, not only do you have those factors, but you also have the other outlier, which is communities and regulators who are watching how this business is built and how you run your brand," he said. "There's an expectation of accountability to the community and to a bigger purpose."
While in college at Georgetown, White was drawn to copywriting but also studied psychology, which made him more interested in the strategic side of marketing campaigns and influencing consumer thinking.
"I realized it's really based on skill set and intuition and gut on top of all the work and the study," he said. "I transferred [to] marketing and just fell in love and realized that was what I was really trying to do. So, I consider myself a failed copywriter and I can fill in in a pinch, but marketing really is the space I truly enjoy."
White was still in his twenties when he arrived in Portland to take on his first management-level job at Nike. Chairman Emeritus Phil Knight was on his way out, and the brand was looking for a new direction. White was more than happy to lead the way. He quickly rose through the ranks and was running the company's business globally, traveling around Europe and Asia, and defining the brand for a whole new demographic and era.
"It was so awesome to learn how to create things, really how to roll up your sleeves, be comfortable," said White. "To do that for ten years at Nike, the best in the world at execution, the best in the world at disruption, the world of storytelling, it was a dream come true. And that's where I got to really understand the power of creativity."
Through his experiences working with athletes and celebrities from Colin Kaepernick to Dr. Dre, White has been successful because he believed in the products and personalities and isn't afraid to take chances and go all-in on bold marketing campaigns. Inspired by Nike's "Just Do It" campaign in the 1980s, White has embraced the concept in his own career over the years.
Growing up, White was drawn to companies with attitude, so maybe it's no great surprise he landed in an industry that rarely goes a week without some type of scandal or controversy.
"At a very young age, I realized I liked the commercials as much as I liked the athletes," he said. "You know, I loved Nike commercials, I loved 'Bo Knows,' I loved Charles Barkley saying 'I'm not a role model,' I loved the Nike ad 'you don't win silver, you lose gold' because I loved the attitude, the bravado."
I think the real recipe to winning, first and foremost, is you've got to have a very clear understanding of who you are and you've got to remain really consistent with that.
When he first was approached about joining a cannabis company, White was fully aware of the issues that come with working in a taboo industry. As someone who has represented iconic and somewhat conservative American brands like Procter & Gamble, Johnson & Johnson, and Disney, he knew he was putting future opportunities at risk when he joined Curaleaf.
"It gave me tremendous pause because I was on a career track that was very visible and very well supported, and one of my top relationships was with Disney, right? Even as I'm negotiating my deal, I'm thinking, 'Can I ever go work for Disney again?' Because now I'm the guy that went to work for cannabis," he said. "You have no idea how the future is going to unfold, and at the time I was making those decisions…I was taking myself out of consideration for a lot of companies I knew very intimately."
White said he was comfortable with Curaleaf's leadership and corporate values from the beginning. "We were so aligned on our vision for social justice, our vision for cannabis, our vision for how you treat employees, and our vision for the company."
A longtime marketing guru and student of psychology and popular culture, White understands how to build brand awareness in a way few others do. As the global head of marketing for Beats by Dre, he helped turn a pair of headphones into a multi-billion-dollar enterprise. He worked with founders Andre "Dr. Dre" Young and Jimmy Iovine, two legends in the music industry, and was able to associate the product with music and sports in a seamless manner. Soon, Beats headphones were de rigueur for pro athletes and A-list celebrities alike.
With Curaleaf and the cannabis market, however, White doesn't want to rely on celebrity. First and foremost, he wants to emphasize the brand's values.
"We made a very conscious decision not to use celebrity," he said. "So, you can imagine me two months into the job last spring. I had my phone blowing up and people were like, 'let's do this cannabis thing.' But we said, 'No, we're not going to go bring in these musicians or these celebrities, because we want to show the world what we stand for, what our values are, who we are.' It was like, let's put our brand out there in the world and see who aspires to be a part of it. Let's see who is really drawn to it, then let's decide who's the right fit, and then let's go tell incredible stories with those people."
With every brand he has promoted throughout his career, White seems to have had a prophetic ability to see new cultural movements forming and a knack for inserting his brands into the middle of those movements. When he talks about building brands, he waxes philosophical at times, but also understands success in any branding campaign is about defining a company's place in the market and its core values.
"I think the real recipe to winning, first and foremost, is you've got to have a very clear understanding of who you are and you've got to remain really consistent with that," White said. "There's so much noise and so much out there, so you've got to have a method and it needs to be simple and clear."
He is fully aware cannabis is a marketing minefield for companies that don't acknowledge the history of the plant and prohibition and the ongoing victimization of people of color in the drug war. In this environment, a brand that is insensitive to those touchpoints quickly can find itself in the doghouse. White said being involved with Curaleaf and the cannabis industry gives him a rare opportunity to meld his political, social, and cultural beliefs with his profession.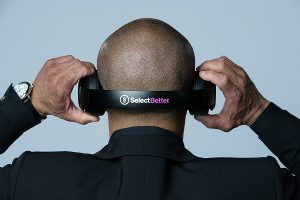 "For a long time in my career I've worked on what my professional dreams have been, and I worked on Nike, and I worked abroad. But I was never really able to attach my profession and my purpose in the same job," he explained. "So, coming into cannabis, it was not just a chance to do DNI [diversity and inclusion] as a hiring practice, but this is about an industry and a consumer and a community that have been really impacted by that industry. So, to have a professional white space for creativity and also my purpose for helping really elevate those who have been negatively impacted, especially black and brown people, it's kind of a dream come true."
Meanwhile, cannabis companies and politicians are grappling with social justice and other sensitive issues as the industry takes shape, trying to build an industry that is more equitable and balanced than the winner-takes-all attitude prevalent in most other U.S. industries.
"There is a tremendous amount of thoughtfulness going into how the cannabis [industry] is going to be formed, because we have the perspective and the opportunity to look around and see what didn't work for other industries. We can say 'let's do it differently,'" said White. "I just hope people will give us a chance in how we're trying to build something… I think big cannabis is going to surprise you. Unlike other industries like big pharma, I think you're going to see we tried to do this the right way and we tried to care for and uplift."
According to White, there are three essential components to Curaleaf's social justice strategy. In the short term, the company is focused on bringing equitable access for people of color to enter the industry. In order to start a more detailed conversation around the drug war, White invokes a friend's film showing the journey of three African Americans whose lives were devastated after they were sent to federal prison.
"It's an incredible awareness piece, and it really showcases the real impact of the war on drugs on families and the details of life—not seeing your daughter's prom and stuff like that," he said. "We screen that and have fundraisers and also host [question-and-answer] sessions with people like Mary Pryor [co-founder of Cannaclusive]."
Another major focus for the company is expungement clinics and getting people to understand how the process works. Every state, and sometimes every city within a state, has a different program. "It is really driving to clinics and really helping people, you know, fix their backgrounds and move on with their lives and their careers."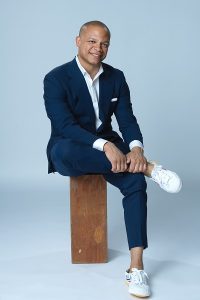 The third component, White said, is education. Curaleaf is a founding partner in social equity nonprofit Possible Plan, which goes directly to companies and provides seminars and education modules about the history of cannabis and how it impacts employers, employees, and consumers. "We come in and say, 'You know what? You have employees who are black or brown. I bet this affects them,'" he said. "If you have consumers who are black and brown, I bet this affects them. So, you need to understand this. You need to realize this is a human rights conversation and you need to be aware of it, and it's really mind-shifting as a conversation with people."
White sees his role in the cannabis industry in a broader context than just creating buzz for products that have both recreational and medical applications. He wants to break down the many barriers created by prohibition so people can embrace the plant as part of a "normal" life.
"I think the challenge we face is that this plant is so tremendously powerful and so culture-changing, but it has not been given the opportunity to be unleashed. So how do you break through in this space?" he said. "How do you get people to think about this just like any other category and all the ways it touches their lives? At the same time, we are all in a footrace for market share, awareness, and product development. It is all go all the time, and I absolutely love it."