"It takes as much energy to wish as it does to plan." – Eleanor Roosevelt
We all know organization is key to success, but this bit of wisdom is easier to say than to follow at times. With the demand of travel, impromptu meetings, and the fact that we work in an industry where drastic legal, political, and regulatory changes can easily disrupt daily operations, staying organized is critical to being successful in cannabis. Dedicating time toward organization is the kind of investment that almost always pays huge dividends. We spoke with Keegan Peterson, chief executive officer and founder at Würk and Socrates Rosenfeld, chief executive officer and co-founder at Jane Technologies to find out how they keep their affairs in order.
Embracing useful technology
The number of project management software options on the market is increasing with regularity. Peterson uses several to stay organized, a luxury he probably was not always afforded since he got his start before what seems to be the golden age of project management assistance. Peterson spent almost a decade working for high-tech human resources companies before founding Würk and now employs digital tools to help run his business.
"I rely on Trello, a web-based platform to manage projects and tasks across departments," Peterson told mg. "When it comes to investor relations and communications, I have found FounderSuite, a collection of tools and templates for startup CEOs, to be particularly effective at organizing my ideas and goals. Würk also uses Microsoft Teams for efficient cross-department communication."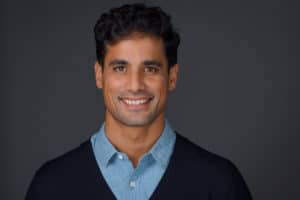 Rosenfeld, a U.S. Army Veteran, Apache helicopter commander, and MIT graduate, has literally been in positions where organization is necessary for both success and even safety. There is not always time to think or fumble through papers in high-pressure situations and Rosenfeld knows he needs to take his own initiative in order for operations at Jane Technologies to run smoothly.
"I manage my own day-to-day schedule, so I use my calendar as a tool to organize busy weeks," Rosenfeld told mg. "It's always up-to-date." Rosenfeld takes advantage of his digital calendar's features and uses it to connect with others at Jane. "I share my calendar with my entire team so they have visibility on my day, and it empowers them to book time with me anytime they need."
Staying regimented
Employees hate working for a manager who does not make an effort to maintain consistency. No one wants to wonder when or even if their supervisor will read an email.
"Being mindful every day at work is important to me and the intention to 'be present' is even built into Wurk's core values," Peterson said. "To help in this practice, I control my sleeping patterns with an app called sleepyti.me, and start each day with a workout routine thanks to the Fitbod app. My mornings are dedicated to email organization, where I ask myself, "do it, defer it, delegate it, or delete it"? I devote every Wednesday to one-on-one meetings with department leads to discuss accomplishments or develop solutions to obstacles that stand in the way of company goals."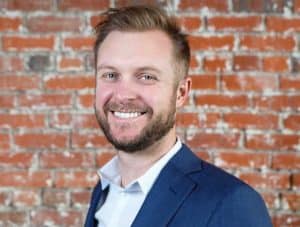 Rosenfeld is also a creature of habit when it comes to reading and responding to important correspondence and realizes that setting aside specific times for email can actually make him more productive in other areas.
"Early mornings and evenings are the times I designate for email, which allows me to stay on top of my inbox and ensure that I respond to everyone in a timely manner," Rosenfeld said. "In between those times, my time and attention is focused on running the business, which usually can't be done from behind a computer screen."
Past is prologue
For young executives, Rosenfeld and Peterson have amassed quite the resumes. Running a successful organization typically requires an executive to tap into years of hard-earned experience.
"I've learned to effectively manage the transition from a small startup to an eighty-person company by recognizing how to delegate projects and tasks to the team," Peterson said. "I am able to successfully delegate to my executive team because our company has invested a significant amount of resources into building a culture of trust and transparency. We've hired skilled, communicative, and organized people that align with our company values to help drive our business forward!"
Rosenfeld relies on the inner-strength he acquired while serving in the military to be an effective private sector leader. "My time in the Army taught me that organization is a practice in self-discipline. Once you're organized, it enables you to focus on the task at hand without being distracted. Organizing the physical world around you will inevitably help you to organize your thoughts—which is imperative as an executive."