The Flowr Corporation has hired Ivan Latysh to the newly created position of chief technology officer and promoted Laurence Levi and Francesco Tallarico to the roles of chief strategy officer and chief legal officer, respectively. Latysh most recently served as vice president, information technology at MedReleaf Corporation while Flowr employed Levi as executive vice president, head of strategy, and Tallarico as general counsel and corporate secretary.
"The addition of Ivan to our executive leadership team will ensure our operations and commercialization initiatives are supported by the technology and data-driven strategies that are necessary to excel in today's market," said Flowr Chief Executive Officer Vinay Tolia. "Enhancing our capabilities in this area are critical as we integrate our recent acquisition of operational footprints in Europe and Australia.
"Laurence and Francesco are invaluable members of our executive leadership team and have been instrumental in helping us become a global cannabis company," added Tolia. "With the recent acquisition of the Holigen medical cannabis brand, we are advancing our efforts for The Flowr Corporation to be a dominant player in the years to come."
---
Cannabis technology company Nanogen has rebranded under the name Vertosa and added five new members to its leadership team: Head of Growth Sysamone Phaphon, Head of Finance Matthew Hawley, Production Manager Crystal Chen, Quality and Regulatory Manager Nikki Shahossini, and Senior Account Executive Paulo Sobral.

"We created the name 'Vertosa' to more accurately reflect who we are and the promise we deliver," said Vertosa Chief Executive Officer Ben Larson. "'Vert' speaks to both green and truth—in line with our roots in cannabis and dedication to being the best partner to our customers. 'Osa', Spanish for the female bear, portrays our strength and proud California roots, with an important nod to the power of the female cannabis plant.
"While our initial phase of building the company focused on product development and direct relationship building with our amazing customers, our new hires will drive sophistication, efficiency, and scalability of our operations as we prepare for rapid growth," added Larson. "It was a benchmark year—exceeding our own expectations, and now with our expanded team, unrivaled technology, and partners that match our vision, Vertosa will play a major role in the future of cannabis."
---
Ignite International Brands has appointed Linda Menzel as general counsel and Gene Bernaudo as global head of cannabis based in Toronto, Canada. Menzel previously served as general counsel at Loot Crate and associate general counsel at Playboy Enterprises. Bernaudo previously was Ignite's vice president of operations.
"Ignite is rapidly expanding as a brand and our world class leadership team reflects the opportunity in front of us," said Ignite President Jim McCormick. "We are excited to highlight the appointment of Linda and Gene to the leadership team bringing their great experience and passion for the Ignite brand."
---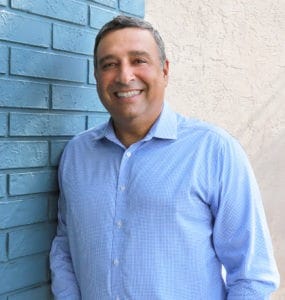 Dilution Solutions, a Dosatron International company, has hired Jose Rodriguez to the position of business development manager. Rodriguez holds a Ph.D. in Engineering Sciences from Washington State University and a B.S. in Agricultural Engineering. His previous experience includes irrigation and agriculture engineering, and food processing and sanitation.
"I am eager to share my knowledge and experience developing long-term customer relationships by providing excellent support," Rodriguez said. "Staying in touch with our customers, being available, and remaining in contact is of utmost importance."
---
True Leaf Brands has appointed CPA Mike Mardy as an independent member to its board of directors. Mardy is currently a director at Vince Holdings and Lulus.com, and recently served as executive vice president, chief financial officer, and director at Tumi Holdings, Inc.
"We are excited to welcome Mike to our board of directors at this important stage in True Leaf's development," said True Leaf founder and Chief Executive Officer Darcy Bomford. "Mike brings valuable leadership experience from some of the world's largest retail and consumer packaged goods companies. We look forward to his contributions in guiding True Leaf as we continue to strengthen our global competitive position, including his M&A expertise as we evaluate potential joint ventures and complementary acquisition opportunities in the pet health space."
Mardy's appointment expands True Leaf's board to five members, including Chairman Mike Harcourt, Vice-Chair Jodi Watson, Darcy Bomford, and Sylvain Toutant. In conjunction with the new director appointment, Kevin Bottomley has stepped down from his position as director.
---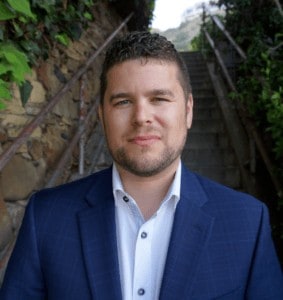 Cannadips has hired Tommy Sieritis to serve as national director of sales. Sieritis is an experienced beverage entrepreneur, with experience growing and managing a wide range of brands including Rockstar Energy Drinks, Emerald City Beer, Rancho La Gloria, Uno Mas Margarita, Magave Tequila, and Luna De Oro Margarita.
"Tommy is a true professional, and he brings great energy and disruptive mindset," said Cannadips co-founder and Chief Executive Officer Case Mandel "He knows what it takes to run an effective street game, as well as managed corporate buyer relationships at the highest levels. Combining his experiences with the core team's is going to be critical to pushing our company to the next level."
---
Laurie Parfitt has joined Mission Dispensaries as vice president of customer engagement and marketing. She previously served as head of category management at Mizkan America and as director of brand strategy at Topco, both companies in the retail food sector.
"We are looking forward to working with Laurie," said Mission Dispensaries President Glenn Backus. "She brings an analytical mindset to an evolving market and we can't wait to see how her experience will shape the future of Mission and the industry as a whole."
---
Have new hire or promotion news to share on Cannabis Career Watch? Send your press release to [email protected].