Green Flower Media appointed Lance Lambert to the position of vice president of marketing. Lambert most recently served as director of business development at Boveda Inc. Prior to that, he served as former general manager at The Cannabis, and as director of media for Weedmaps. During his tenure at Boveda, Lambert was cited as an instrumental force in driving the company's revenue growth and helping to expand the brand into Europe, South America, and the Pan-Pacific markets.
"I'm very excited to announce that the one and only Lance C. Lambert has officially joined the Green Flower team to help us bring cannabis education to millions of new people around the globe." said Green Flower Media Chief Executive Officer Max Simon. "Get ready cannabis community, huge new things on the horizon!"
---
Andy Williams resigned from his role as president and vice chairman of the board for Medicine Man Technologies, a company he founded in 2014.
"Medicine Man Technologies is uniquely positioned to become a recognized leader in the U.S. cannabis market. Possessing an abundance of world-class cannabis industry experience, coupled with business management expertise, makes this the most exciting cannabis business in the world," said Williams. "I am confident the company will continue to deliver on its aggressive growth strategy and will become a global leader in the near future."
---
Veritas Farms added Dr. Daniel Connors, Ph.D., to its executive team. Connors will assist the company in research and development of new products. After receiving his Ph.D. from the University of Denver, Connors worked as an analytical chemist for the United Stated Food and Drug Administration (FDA) where he received special recognition for his contributions during the Deep Water Horizon oil spill in the gulf shore.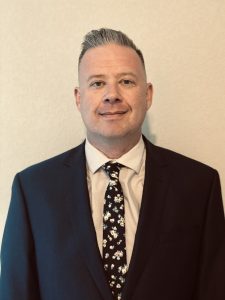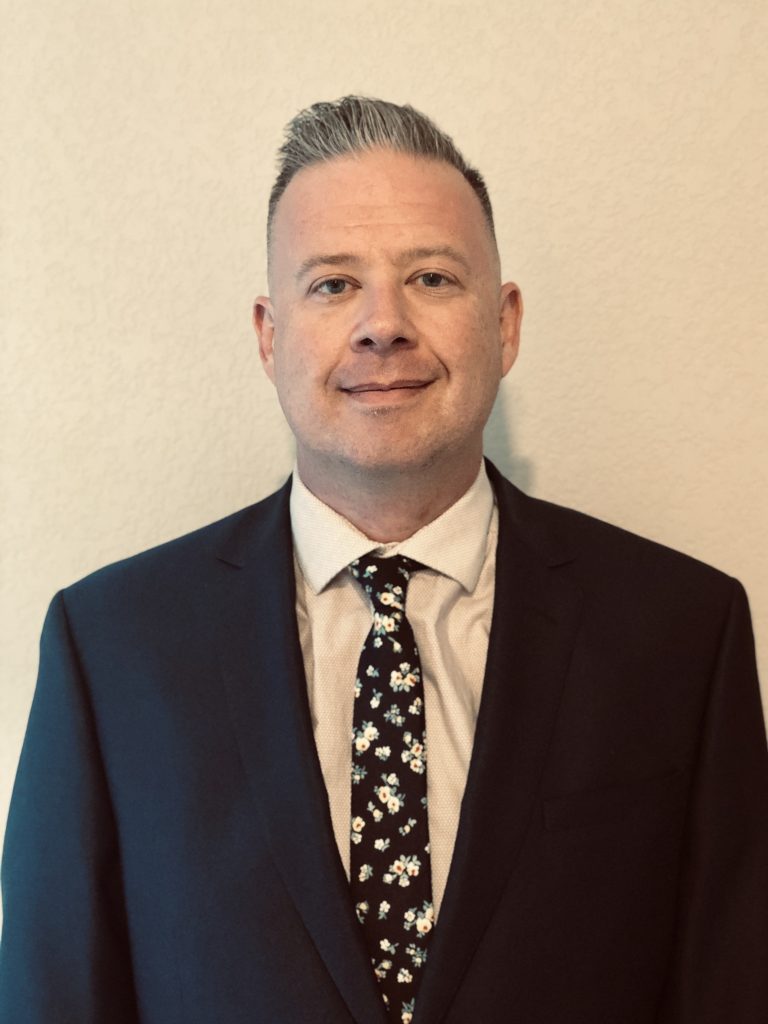 "Doctor Connors is an unbelievable addition to the Veritas Farms team," said Alexander Salgado, chief executive officer and co-founder of Veritas Farms. "The extensive background and knowledge that Dr. Connors brings to the table is truly invaluable. We are honored to begin working with Dr. Connors and we are very excited to share some of our planned developments with the world."
---
Jason Vedadi resigned from his role as executive chairman of the board of directors at Harvest Health & Recreation Current independent board member Mark Barnard will fill the vacated position.
"Jason has made many valuable contributions as both executive chairman and as a board member and we wish him the best," said Harvest Chief Executive Officer Steve White. "Harvest has a deep bench of talent and a strong leadership team in place that we are confident will continue to execute on our overall strategy with a focus on operational excellence and a return to profitability."
---
NUG expanded its leadership team with new hires Alissa Berihu and Steve Lilak, and the promotion of Ted Whitney. Berihu will serve as director of product development, Lilak will serve as director of sales, and Whitney assumes the role of vice president of operations.
"NUG pushed the envelope this past year and progressed our mission to normalize cannabis and bring it to the mainstream, but we are just scratching the surface," said NUG Chief Executive Officer and Founder Dr. John Oram. "Our new hires bring an expertise and dedication to product and brand innovation that will take our seed-to-sale company to new heights in 2020 and beyond."
---
Cansortium Chairman of the Board Neal Hochberg will assume the role of executive chairman following the resignation of co-founder and Chief Executive Officer Jose Hidalgo.
"The board appreciates Jose's vision as co-founder and his leadership during the company's formative years … We wish him well in all of his future endeavors," said Hochberg. "I look forward to working more closely with management to continue to create value for all stakeholders by capitalizing on growth opportunities in Florida, Texas, Michigan, and Pennsylvania."
---
1933 Industries enlisted the advisory services of Jeannette VanderMarel in the areas of business development and corporate governance. VanderMarel previously served as co-chief executive officer at Canadian licensed producer 48North, as chief executive officer at Beleave Kannabis, and co-founded both The Green Organic Dutchman and Good & Green.
"We are extremely pleased to welcome Jeannette as an advisor to the Company," said 1933 Industries Chief Executive Officer Chris Rebentisch. "As a pioneer and innovator in the cannabis industry, Jeannette's wealth of knowledge as an operator will be valuable as we continue to look for new business opportunities and growth markets in the US and Canada."
---
Joe Caltabiano resigned from his position as president at Cresco Labs, a company he co-founded seven years ago. He will continue to serve on Cresco's board of directors.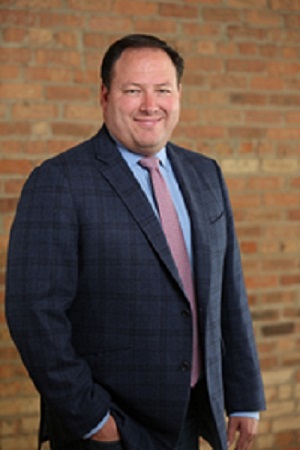 "As the founder who brought the initial idea of entering into the regulated cannabis industry to the original Cresco team in 2013, this day is bittersweet," said Caltabiano. "Starting Cresco, and watching it grow to become one of the most important cannabis companies in the industry has been a dream come true. However, as a serial entrepreneur, I know it's time for the next challenge. I leave the company in a great position to further our original mission."
---
Charles Vennat, currently chief corporate officer for 48North Cannabis Corp. has assumed the position of chief executive officer. Vennat replaces departing CEO Alison Gordon.
"On behalf of the entire 48North team and our board of directors, I would like to thank Alison for her trailblazing leadership during her three years as 48North's CEO," said Martin Cauchon, chair of 48North's board of directors. "During her tenure, we introduced 48North's initial suite of cannabis products to the recreational marketplace, opened one of the world's largest licensed outdoor cannabis operations, raised significant capital, and built a strong brand. We wish Alison all the best in her future endeavors."
---
Neptune Wellness Solutions appointed David Mayers to the role of chief operating officer and Scott Antony as its new senior vice president of U.S. retail sales.
Mayers previously served as chief operating officer at MediPharm Labs Inc., chief executive officer and chief operating officer at Impopharma Inc., president at WellSpring Pharma Services, and as vice president of operations and director of quality control at Purdue Pharma.
"David is a strategic, value-centered senior executive and a proven change agent who brings highly relevant industry experience to Neptune," said Michael Cammarata, chief executive officer for Neptune Wellness Solutions. "As COO, he will play a critical role in implementing new systems and processes to drive Neptune's operational excellence."
Antony joins Neptune from Unilever North America where served as director of sales strategy & operations, director of business development, director of sales strategy & integration, and most recently as vice president of sales for Unilever's Target Division.
"Scott is an ideal fit for Neptune as we continue to progress in our vision to become a leading player in CPG health and wellness products," said Cammarata. "I worked closely with Scott while at Unilever and can attest to his demonstrated success in forging strategic and lucrative customer relationships, managing multi-million-dollar P&Ls, executing M&A transactions, and driving business growth."
---
Fortis Law Partners tapped attorney Alyson Jaen, a cannabis law specialist, to lead the firm's expanding cannabis practice. Prior to joining Fortis, Jaen worked at a Denver law firm where she advised public and private companies on federal enforcement risks in legal cannabis markets.
"At Fortis, we assist clients in applying for cannabis licenses to operate," said Fortis partner and attorney Henry Baskerville. "But that's just a small part of what we do. We also advise on litigation and employment matters in the cannabis industry, as well as on M&A issues, due diligence matters, general corporate, and all the complex state and federal tax issues that affect people doing business in this space. And we specifically tasked Alyson Jaen with helping our clients navigate the compliance and regulatory obstacles and avoid litigation many face in this ever-changing marketplace today."
---
Paolo De Luca, current chief financial officer for Organigram Holdings, has been appointed chief strategy officer and Derrick West, currently on the company's board of directors, is joining the company as its CFO.
"In this highly dynamic and growing industry, we are strengthening the skill and scope of our leadership team," said Organigram Chief Executive Officer Greg Engel. "I am thrilled to have Paolo take on the role of chief strategy officer. He has been intimately involved in our strategy development since he joined Organigram and has an excellent track record of rapidly and profitably scaling the company through substantial growth. This dedicated role will allow him to resolutely focus on the ongoing evolution and execution of strategy critical to our continued success. At the same time, our leadership team is benefiting from the appointment of Derrick West, an experienced finance and accounting professional with strong knowledge of Organigram and the industry after serving on the board of directors, including as chair of the audit committee, over the last two years."
---
Sweet Dirt LLC promoted its Director of Retail Operations Jessica Oliver to the role of vice president cannabis operations.
"Jessica's breadth of experience and connections in the cannabis industry have allowed her to quickly step in and demonstrate tremendous value," said Sweet Dirt Chief Executive Officer Jim Henry. "As vice president of cannabis operations, Jessica will play a key role in establishing Sweet Dirt as Maine's recognized source for organic, clean label and sustainable cannabis."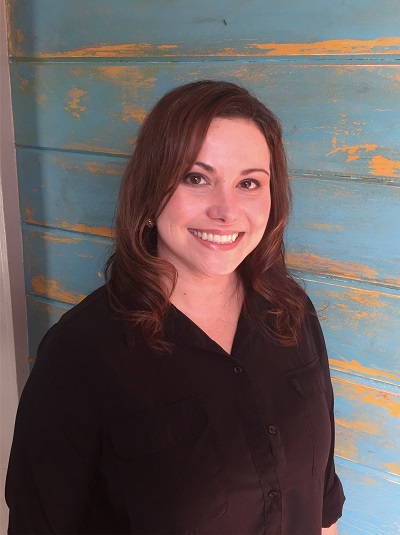 ---
Jeff Ragovin, co-founder of Buddy Media, joined Fyllo, as its first-ever chief commercial officer. In this newly created role, Ragovin will be tasked with driving the global commercialization of the Fyllo brands and its creative compliance offerings.
"We're pleased to add someone of Jeff's caliber to our team," said Fyllo co-founder and Chief Executive Officer Chad Bronstein. "His experience in leading companies through massive scaling and growth efforts is invaluable and will be extremely helpful as we plan to bring Fyllo to the next level in the cannabis marketing space. With some exciting product developments coming down the pike that transform how brands conduct their creative campaigns, we needed someone with extensive expertise to guide our commercialization strategy, and Jeff is the perfect fit to help us in our next phase of growth."
---
One CBD enlisted Cecil Kost as its new company advisor. Kost brings to the company a wealth of knowledge gained over his 45-year career in the healthcare industry.
"Cecil has been a personal friend, mentor, and advisor to me throughout my life and career," said Ty Burgess, chief executive officer for One CBD. "With his extensive knowledge of building companies, he will be an integral part of our team by providing invaluable guidance as we continue our rapid growth."
---
Jushi Holdings appointed four senior executives to its marketing and finance teams: Chief Creative Director Andreas Neumann, Experience Director Julian Scaff, Art & Digital Director Benjamin McAllister, and Executive Vice President of Investor Relations & Treasurer Michael Perlman.
"As we continue to focus on the growth of Jushi's business, we are pleased to gain the experienced leadership of Andreas, Julian, Benjamin and Michael," said Jushi Chairman and Chief Executive Officer Jim Cacioppo. "We believe that their unique insights will play valuable roles in our organization as we progress on our long-term goals and objectives in the cannabis industry."
---
Effective March 16, 2020, Khadijah Tribble will assume the role of vice president, corporate social responsibility for Curaleaf Holdings. In partnership with Chief Marketing Officer Jason White and the marketing team, Tribble will oversee the company's diversity, equity, and inclusion initiatives.
"As we lead the way to a world where cannabis is welcomed and understood, our corporate social responsibility grows congruently with our business," said Curaleaf Chief Executive Officer Joe Lusardi. "We recognize the positive impact we can have on the lives of not just our employees, our customers, and our shareholders, but also on the communities and the environment in which we operate our business. We are thrilled to have Khadijah join our team to lead the charge."
Prior to joining Curaleaf, Tribble founded Marijuana Matters (M2) and the Marijuana Policy Trust (MPT), a think tank providing expertise toward building an inclusive and diverse cannabis industry. She has served on many boards and advisory groups, including Women in the Life Association, CTF Diversity and Inclusion Taskforce, Human Rights Campaign's Diversity and Inclusion Advisory Board, United Medical Center Board of Directors, the Community Wellness Collective, and was a founding member of the National LGBTQ Chamber of Commerce Supplier Diversity Committee.
---
Have new hire or promotion news to share on Cannabis Career Watch? Send your press release to [email protected].