Bottled water producer The Alkaline Water Company named former Primo Water executive Nicholas Salimbene to the role of director of operations. Salimbene has served in leadership roles at multiple bottled water companies, directing operations and leading large cross-functional teams across sixty-two manufacturing and twenty-three distribution facilities throughout North America.
"Nick is a seasoned supply chain veteran that brings a wealth of experience and knowledge to our growing team," said Richard Wright, president and chief executive officer at The Alkaline Water Company. "Nick will manage all operational aspects of our flagship brand Alkaline88 and our A88 Infused line.… With strong demand for our products, which are driving record revenues, it is essential to have a leader with Nick's experience driving our strategic goals and objectives. Nick shares our passion for brand excellence and innovation, and I am excited to welcome him to the team."
---
Florida biotechnology company Green Point Research (GPR) appointed Robin P. Pate to the role of chief marketing officer. Pate most recently served as chief operating officer at The Institute for Advanced Composites Manufacturing Innovation. She joins Chief Science Officer Matthew Turner and Director of Plant Science William Wadlington, Ph.D., as the newest members of GPR's executive suite.
"Robin's marketing expertise coupled with her unique combination of public and private sector experience, deep understanding of partnership development, and proven capacity to develop meaningful relationships that drive business growth are an asset to the company," said Green Point Research Chief Executive Officer David Hasenauer. "Throughout her career, Robin has demonstrated an ability to successfully execute innovative, impactful marketing campaigns that drive customer engagement and sales. She's a natural fit to join our team."
---
NewLeaf Brands appointed Dr. Aubrey Oliver ND, RBT as an advisor to its subsidiary Mydecine. Oliver is a certified bioenergetics therapist in cell regeneration and rejuvenation, and a well-known member of the Jamaican community. He will be working with Mydecine to expand the company's efforts in the Caribbean nation.
"We believe working with Dr. Oliver is going to help us expand the cutting edge of Mydecine in many ways," said Damon Michaels, co-founder of Mydecine and chief operating officer for NewLeaf Brands. "With Dr. Oliver's extensive knowledge for treating people with homeopathic medicine, developing research groups, and understanding unique route administration, we will be able to take the fungi formulations in development to a whole new level."
---
Private equity company SOL Global Investments made several changes to its management team and executive board. Audit committee Chairman Arena J. Prado-Acosta joined the board of directors. Chief Financial Officer Paul Kania replaced transitioning CFO Peter Liabotis who will continue working with SOL Global in an advisory capacity. Chief Executive Officer Brady Cobb transitioned to CEO at Bluma Wellness, Inc., to be replaced by Executive Chairman Andy DeFrancesco who will serve as SOL Global's interim CEO.
"It has been my honor and privilege to serve as the CEO of SOL Global through unprecedented times, in the nascent marketplaces such as cannabis in esports in which we have continually executed upon our investment strategy," said Cobb. "I am confident in our investments, so much so that I am transitioning from SOL Global to continue the building and scaling up of one of SOL Global's own portfolio companies."
---
Canadian manufacturing and extraction company The Valens Company nominated three new independent directors to its board: Karin A. McCaskill, former senior vice president, general counsel, and corporate secretary for Empire Company Limited and Sobeys Inc.; Andrew Cockwell, co-founder and managing partner at Ursataur Capital Management; and Renee Merrifield, founder and chief executive officer at Troika Management Corp.
"We are excited to nominate Ms. Karin A. McCaskill, Mr. Andrew Cockwell, and Ms. Renee Merrifield to our board of directors," said Tyler Robson, chief executive officer for The Valens Company. "The combined expertise of these highly accomplished individuals will help us continue with our initiatives to strengthen existing corporate governance policies and provide advice on various legal, financial, and administrative processes."
---
Financial news and data company Benzinga made several additions to its cannabis advisory council: Fluence by OSRAM Chief Executive Officer David Cohen, FocusGrowth Capital Managing Partner David Leider, Ilera Holistic Healthcare Chief Executive Officer Dr. Chanda Macias, Poseidon Asset Management Managing Directors Emily Paxhia and Morgan Paxhia, Curaleaf Holdings Chief Marketing Officer Jason White, Metrc Chief Executive Officer Jeff Wells, and King's Garden Chief Financial Officer Lauri Kibby.
"We're thrilled to continue to feature a diverse group of men and women who represent some of the leading investors, operators, and technologies in the cannabis industry," said Patrick Lane, senior vice president of partnerships at Benzinga.
---
New Leaf Ventures finalized the makeup of its executive management team with the appointment of seven men to its C-suite: New Leaf Ventures Chief Executive Officer Michael Stier; New Leaf Ventures Chief Financial Officer Randy Minhas; New Leaf Ventures Directors Chris Cooper, Don Currie, and Lee White; New Leaf USA Chief Executive Officer Robert Colwell; and New Leaf USA President Boris Gorodnitsky.
"The newly created corporate structure provides New Leaf and its subsidiaries with experienced leadership focused on the implementation and execution of business development aimed at driving business growth and shareholder value," the company said.
---
Chief Medical Officer Dr. Evan Wood and Clinical Advisory Council Member Dr. Gabor Maté joined Numinus Wellness. Wood most recently served as the executive director of the British Columbia Centre on Substance Use. Maté is internationally recognized for his expertise in addiction, trauma, childhood development, and the link between stress and illness.
"This is an exciting day for all of us at Numinus," said Chief Executive Officer Payton Nyquvest. "Dr. Wood is a recognized leader in the area of addiction research and treatment and he will play a central role in advancing the Numinus mission to help people heal and be well."
"Gabor is a well-respected clinician with a wealth of knowledge on the links between trauma and mental health, as well as ways to promote healing," said Wood. "He has been on the forefront of innovative mental health strategies for many years and I look forward to collaborating with him to advance the Numinus model."
---
Financial technology company POSaBIT welcomed Mike Apker to its board, where he will serve as director. Former Director Bruce Jaffe will continue working with POSaBIT as a non-voting advisor to the board.
Apker was founder and chief executive officer for Oberon Financial Technology, an investment management software company acquired by Envestnet, Inc. He recently retired from Envestnet after fifteen years in a variety of capacities, including chief operating officer, executive vice president, and managing director.
---
Redwood Green hired Ryan Smith to the newly created role of chief operating officer for its Good Meds operating division. He joins the company with experience in both retail and cannabis, having served at Dollar General, GAP Inc., and CURE Solutions.
"Ryan's industry knowledge and understanding of the cultivation side combined with his experience leading multi-state operations makes him the ideal person to help optimize Good Meds for the future," said Redwood Green Chief Executive Officer Michael Saxon. "I have high expectations he and John Haugh will make a positive impact on the overall Good Meds brand and the bottom line in the coming months."
---
Viridian Capital Advisors brought on Frank Knuettel II to manage its newly launched cannabis and hemp industry restructuring practice. Knuettel most recently was chief financial officer for One Cannabis Group. Prior to that, he served as chief financial officer for MJardin.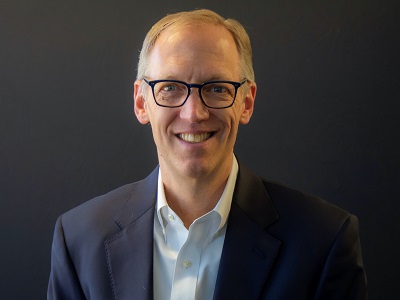 "The cannabis and hemp industries are continuing to evolve, part of which is the inevitable shakeout that occurs in the early stages of a very high growth industry," said Scott Greiper, founder and president for Viridian Capital. "Frank's experience as the CFO in high growth companies, and for the last several years in the cannabis sector, is a great blend of skills which will help drive real value for our clients. We're thrilled to welcome him aboard."
---
Chief Financial Officer Anthony Murphy joined the executive team at agricultural biotech company Front Range Biosciences. Murphy previously served as CFO at Monterey Peninsula Horticulture, and as CFO and chief operating officer at Misionero.
"As we enter our next phase of growth at Front Range Biosciences, we are excited to welcome a seasoned leader like Anthony to support our trajectory of building a global cannabis agriculture company," said Front Range Bio Chief Executive Officer Dr. Jonathan Vaught. "Anthony has incredible talent driving operational efficiencies and leading financial teams, and he brings over a decade of C-level leadership experience in agriculture and horticulture."
---
Nathan Woodworth has stepped down as chairman and a member of the board of directors at James E. Wagner Cultivation Corporation where he continues to serve as chief executive officer.  
---
Neptune Wellness Solutions appointed Robert DiPede to the role of senior vice president of its Biodroga business unit and recently formed Health & Wellness Innovation division. He joins Neptune from Walmart where he served as director of territory & global export sales.
"We continue to build a world-class team to accelerate our growth and positioning as a diversified and fully integrated health and wellness company," said Neptune Wellness Chief Executive Officer Michael Cammarata. "Robert brings highly relevant experience and deep relationships with national retail partners across all channels. He is a great fit to fully leverage the capabilities of Biodroga and to drive growth in Health & Wellness Innovation. I'm excited to welcome him to Neptune."
---
Cresco Labs co-founder Joe Caltabiano, who resigned from his position as the company's president in March, now has vacated his seat on Cresco's board of directors. Prior to his departure, Caltabiano had led the company as president since its founding in 2013.
"As a co-founder of Cresco, I'll admit it's difficult to leave after watching Cresco Labs grow to one of the more successful Cannabis companies in the United States," Caltabiano said. "But I feel good knowing the board is in a good position to push the vision forward, especially as cannabis use increases and this essential industry expands."
---
Have new hire or promotion news to share on Cannabis Career Watch? Send your press release to [email protected].