Formerly Blake Insomnia Therapeutics, Inc., BioHemp International, Inc. has completed its change of name and appointed Daniel Blum as its new chief executive officer. Blum, whose former experience includes positions held at Pitchbook Data, Salesforce, and Preqin, will lead the company's CBD initiatives.
"I am honored to be entrusted with this huge opportunity and excited to get to work straight away to lead the company's consolidation strategy in the CBD industry," Blum said. "This market provides tremendous opportunity not only in growth potential but also given the compelling case that there is not one true market leader. As the CBD market grows, this opportunity will only increase. I am looking forward to leading the company's vision to become the leading consolidator of CBD distributors, creating a force in an industry that lacks a market leader."
---
Segra International, an agriculture technology company, has added Dr. Edward J. Park to its board of advisors. Dr. Park is currently a professor of mechatronic systems engineering at Simon Fraser University in British Columbia.
"We are pleased to welcome a peer of Dr. Park's esteem to our organization," said Segra's Director of Tissue Culture Dr. Sma Zobayed. "Plant tissue culture is a precise science that employs trained technicians—those technicians, in turn, depend on sterile equipment made available through automation. Segra's planned operations necessitate implementing the kinds of technology that Dr. Park has spent his career researching and developing."
The Canadian company, which recently announced its entry into the U.S. hemp market, has leased a 1,900 square foot laboratory facility in Portland, Oregon, and has applied for the state's industrial hemp license.
---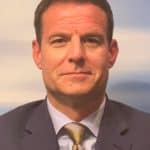 Medicine Man Technologies, Inc., has named Todd Williams as its new chief strategy officer and Collin Lodge as vice president of integration. Both men join MMT from Albertsons Companies where Williams served as vice president of corporate development and Lodge served as director of corporate development and strategy.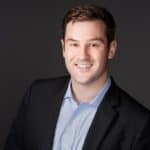 "On behalf of Medicine Man Technologies, I am pleased to welcome Todd and Collin to the team," said Co-founder and Chief Executive Officer Andy Williams in a statement. "As we continue to grow and increase our capabilities as a fully vertically integrated cannabis operator, these new executive team members contribute impressive track records in advancing the development of acquisitions for highly successful companies and executing strategic decisions that the company will benefit from. They join Medicine Man Technologies at an exciting time, and I am confident they will play integral roles as the company further develops its operations on a global scale and drive profitability to enhance value for shareholders."
---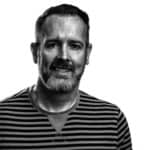 Kiva Confections has appointed Tim Morland its new director of compliance and government affairs. He joins the company from Origin House where he worked as compliance and policy director. Morland previously served as director of legislative and regulatory affairs for then-Board of Equalization member Fiona Ma. He also has served on the State Treasurer's cannabis banking work group and the San Francisco Cannabis Task Force.
"We are thrilled to have Tim join our team," said Kiva Co-founder and Chief Executive Officer Scott Palmer. "We believe in hiring people with proven talent and leadership ability and I am excited to see Tim leverage his extensive experience in government and cannabis policy to help push Kiva into the future."
---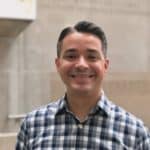 The city of Denver has tapped journalist Joey Peña for its newly created, temporary role of cannabis process navigator. Peña, who previously worked for Marijuana Business Daily, will serve as a liaison between the city and its cannabis businesses to help the companies navigate regulations and compliance.
"[Peña has] done some really in-depth pieces about rules and regulations—about how they are working and how they are not working," said Denver's Excise and Licenses Director Ashley Kilroy. "In California, they made some changes based on his reporting. So, he has an in-depth knowledge, and an understanding of the rules on a national basis, but being a journalist, he [also] has the communication abilities."
---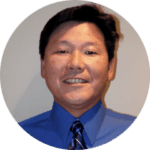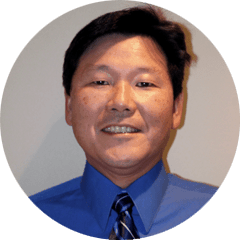 True Leaf Brands Inc. has appointed Allen Fujimoto senior vice president, operations of True Leaf Pet. Fujimoto most recently served as vice president, transformation for Petco. In his new role, he will be responsible for sourcing, material supply, supplier management, manufacturing, and logistics. He also will design, implement, and optimize True Leaf's supply chain network and processes.
"Allen has deep retail, pet, industrial, and consumer goods industry experience with an impressive track record improving supply chain efficiencies that accelerate business growth," said Darcy Bomford, founder and chief executive officer of True Leaf. "We are confident his vast process improvement and analytics expertise will be invaluable as True Leaf continues to grow globally, including our further expansion into Europe and Asia."
---
Have new hire or promotion news to share on Cannabis Career Watch? Send your press release to [email protected].