Former CIA Director James (Jim) Woolsey joined Ameri Holdings, Inc. as a strategy consultant. Woolsey will provide Ameri leadership with counsel in the areas of business development and government affairs in the cannabis industry ahead of the closing of its merger with Jay Pharma. He will join Jay Pharma's board of directors upon close of the merger.
"We are excited to have Ambassador Woolsey join our team," said Ameri's Executive Chairman Dev Nidhi. "He has been a strong advocate for the commercial use of hemp and is well known for his contributions in several different government and industry roles."
---
The New York Medical Cannabis Industry Association (NYMCIA) announced the addition of Green Thumb Industries (GTI), Curaleaf, and Cresco Labs to its coalition. The association, which is now under new leadership, was created in 2016 to advocate for medical cannabis patients and, amid the debate over regulated adult-use, ensure the medical program continues to serve those patients.
"The coalition is optimistic about the state expanding medical cannabis and legalizing adult use in the current legislative session, and will do so in a way that makes New York a model for how to do this right," said Katie Neer, chair of NYMCIA and Director of Government Affairs for Acreage Holdings.
---
Marijuana Industry Group (MIG) appointed Truman Bradley as its new Executive Director. Bradley replaces Interim Executive Director Ron Kammerzell who will transition into an advisory role. Truman formerly served as the co-vice chair of MIG as well as chair of its Denver subcommittee.
"We couldn't be more pleased with the outcome of our extensive search for a new executive director for the MIG," said Dean Heizer, MIG's chair of the board. "Truman is uniquely qualified to lead our organization and has a demonstrated passion for this industry, having been involved in the regulated marijuana industry in Colorado for more than ten years."
---
Flower One Holdings Inc. appointed Molly Hemmeter to its board of directors. She replaces Warner Fong, who is stepping down. Hemmeter most recently served as chief executive officer, president, and a member of the board for Landec Corporation, and currently serves on the board of directors at Wilbur-Ellis.
"The addition of Molly Hemmeter to our board is another step forward in advancing Flower One's leadership in the cannabis industry," said Flower One President and Chief Executive Officer Ken Villazor. "Molly's executive management expertise, multi-sector industry involvement, and prior board experience in the private and public sectors will support Flower One as we begin a new fiscal year focused on continued revenue growth and strong business fundamentals. We welcome Molly to the Flower One team."
---
Aurora Cannabis Inc. announced a chief executive officer succession and board expansion.
"Over the last seven years, Aurora has built an incredible platform and a leading position in the global Cannabis industry. I am proud and humbled to have led that journey with a deeply talented and passionate team of employees," said Aurora's outgoing CEO Terry Booth. "While there is still much work to be done, the timing is right to announce my retirement with a thoughtful succession plan in place and the immediate expansion of the board of directors. These changes, along with the financial transformation which we are undertaking, should clearly demonstrate to investors that Aurora has the continuity, strategic direction and leadership it needs to transition from its entrepreneurial roots to an established organization well positioned to capitalize on a global growth opportunity.
"In that spirit, and with my full support, the board of directors has appointed Michael Singer as interim CEO effective immediately," Booth continued. "As part of the succession plan, I will become a senior strategic advisor to the board and remain a director. Additionally, we're welcoming new independent members; Lance Friedmann and Michael Detlefsen who bring a wealth of strategic and hands-on consumer products industry experience to the organization."
---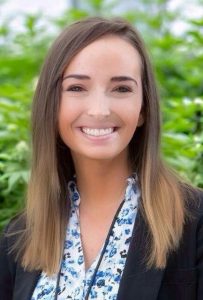 Sativa Rasmussen has joined international law firm Dorsey & Whitney LLP as a lawyer in the firm's Seattle-based Cannabis Practice Group. Rasmussen has extensive experience tracking and navigating federal, state and local regulations related to both marijuana and hemp, and frequently speaks on these topics both domestically and internationally. She joins Dorsey from Lane Powell.
"We're excited to have Sativa join Dorsey in our Seattle office," said Chris Barry, co-chair of the Cannabis Practice Group. "She is an industry leader, and her diverse experience and deep understanding of the legal and regulatory landscapes will play a critical role in continuing to grow Dorsey's Cannabis Practice Group."
---
The National Cannabis Industry Association (NCIA) brought on five new board members: Narbe Alexandrian, president and chief executive officer for Canopy Rivers; Omar Figueroa, principal at Law Offices of Omar Figueroa, Inc.; Liz Geisleman, vice president for Rocky Mountain Reagents, Inc.; Ryan Hurley, general counsel for Copperstate Farms; Chris Jackson, co-founder of Indica LLC; and Sticky Ypsi, a cannabis provider based in Michigan.
Outgoing board members include current Board Chair A.C. Braddock, Jessica Billingsley, Alex Cooley, Steve DeAngelo, Sean McAllister, and Erich Pearson.
Full list of board members available here.
---
Charlotte's Web Holdings, Inc. announced several staff changes.
Chief Operating Officer Stephen Lermer has left the company. His team will report to Chief Financial Officer Russ Hammer until a new operations leader is announced.
Paul Lanham, chief data, IT, and e-commerce officer, will now report into Chief Executive Officer Deanie Elsner.
Company Co-Founder and Vice President of Cultivation Operations Jared Stanley has been promoted to the newly created role of chief cultivation officer,
Kelly Shea has joined the company in the newly created role of senior vice president of government affairs & corporate communications.
"I am very grateful for this recognition," said Mr. Stanley. "Cultivation and genetics are the foundation of Charlotte's Web and I am thrilled to be leading it for the organization I helped create."
---
Marijuana Policy Project hired attorney DeVaughn Ward to serve as senior legislative counsel. Ward will play an integral role in legalizing marijuana in Connecticut, where he is a longtime resident. He will work closely with state legislators, the Connecticut Coalition to Regulate Marijuana, and allies to push for an end to prohibition in 2020. Ward also will serve as the co-director of the coalition, along with Adam Wood.
"We believe 2020 can and should be the year Connecticut ends the decades-old policy failure of marijuana prohibition," said Karen O'Keefe, director of state policies at the Marijuana Policy Project. "By bringing on DeVaughn and expanding our Connecticut organizing team, we are redoubling our efforts in the Constitution State to replace marijuana prohibition with thoughtful regulation. DeVaughn's extensive experience working to protect constitutional rights and build community make him the perfect choice to lead the charge to transform Connecticut's destructive marijuana laws into policies centered on social equity, public health, and personal liberty."
---
BR Brands, LLC  appointed Jacques Panis to the role of chief executive officer at Mary's Brands. Prior to joining Mary's, Panis served as president and co-founder at Shinola and as chief executive officer for New World Diamonds, an environmentally friendly and ethically sound diamond start-up. Panis succeeds Lynn Honderd who resigned in August 2019.
"We are thrilled to have Jacques assume the role of CEO at Mary's," said Sat Joshi, BR Brands' interim CEO. "With his proven track record as a brand builder and past leadership experience, he is well-poised to guide the company into its next chapter of success. Jacques brings to Mary's a passion for innovation and a clear vision for expansion."
---
Have new hire or promotion news to share on Cannabis Career Watch? Send your press release to [email protected].