Cannabis information resource Leafly has appointed Fortune 500 retail executive Kirk Beardsley to the role of chief operating officer. Beardsley most recently served as executive vice president of strategic growth and head of Trunkclub at Nordstrom. Prior to that, he led global ecommerce at Microsoft Store and has held multiple leadership roles at Amazon.
"Kirk's track record of helping some of the world's leading brands build and scale multi-billion-dollar digital retail and marketplace businesses will help us fulfill our mission of becoming the destination for people interested in finding and buying legal cannabis," said Leafly Chief Executive Officer Tim Leslie. "The legal cannabis market offers a substantial and growing opportunity, and Kirk has the experience to help us capitalize on our already strong momentum."
---
Zero Gravity Solutions, an agricultural biotechnology company, has entered into an agreement with Rohan Marley, son of Bob Marley. Rohan will represent the company's commercial agricultural technology BAM-FX in the legal hemp and cannabis grower markets.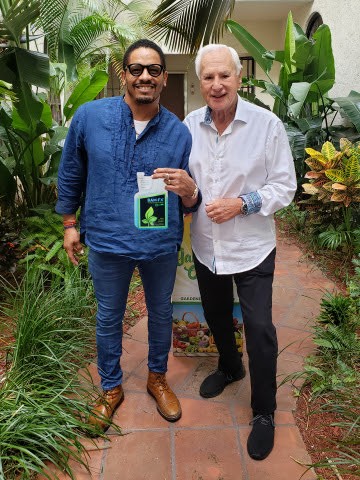 "I have been seeking an agricultural technology that represents a breakthrough in fortifying plant health and creating a 'natural resistance' to help increase yield and plant vigor," said Rohan. "Upon my review of five years of BAM-FX plant trials, including collaborative work with NASA and three flights to the ISS, I am convinced that BAM-FX has the potential to launch a new era of agricultural science, the next step beyond organic."
---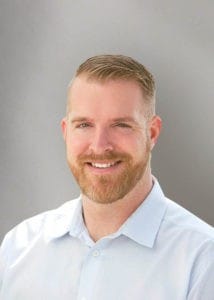 Illumitex, a leader in digital horticulture and LED lighting, has promoted Dennis Riling to head of sales and vice president of business development.
"Dennis's depth in horticultural knowledge combined with over a decade's worth of business and leadership experience makes him the ideal individual to lead our commercial efforts." said Illumitex Chief Executive Officer Jeff Bisberg. "LED is at the tipping point for adoption and Dennis' team is aligned to support this accelerating growth. It's Exciting."
---
CBD product company CaniBrands Inc. has appointed athlete Dara Torres to its newly created role of chief lifestyle and wellness officer, partner, and global spokesperson. Torres is a twelve-time U.S. Olympic medalist, a New York Times best-selling author, and motivational speaker.
"I have been called by many companies offering me opportunities to work in the CBD industry, but it was only when I tried CaniBrands products—and experienced the benefits firsthand—that I knew I needed to become a part of the team," said Torres. "I love that CaniBrands is putting forward next generation products with a philosophy that perfectly fits sports, fitness, and wellness lifestyles—in and out of the gym."
"Dara is an incredible and internationally recognized athlete with accomplishments very few can say they have achieved," said CaniBrands Chief Executive Officer Chris Lord. "We know her determination and passion will translate as a global advocate for the unique benefits of our trusted CBD-infused products—nationally in the USA and soon in Canada and Europe."
---
Edibles producer Wana Brands has hired Eric L. Block, MAIA, MSF, to the position of chief revenue officer. Block will be responsible for achieving revenue goals, developing and executing sales strategies, and developing and implementing distribution strategies for the Wana Wellness hemp-derived CBD product line.
"Eric is a proven business strategist and brings to Wana an amazing background in building and supporting remote sales teams," said Wana Brands Chief Executive Officer Nancy Whiteman. "His addition to the Wana executive team positions the company for continued expansion outside of Colorado."
Whiteman recently was named a finalist in Denver Business Journal's Outstanding Women in Business awards in the Large Business Leader category. In a separate contest from the same publication, Wana Brands Chief Operating Officer Dan O'Connor was named winner of the 2019 C-Suite award in the COO category.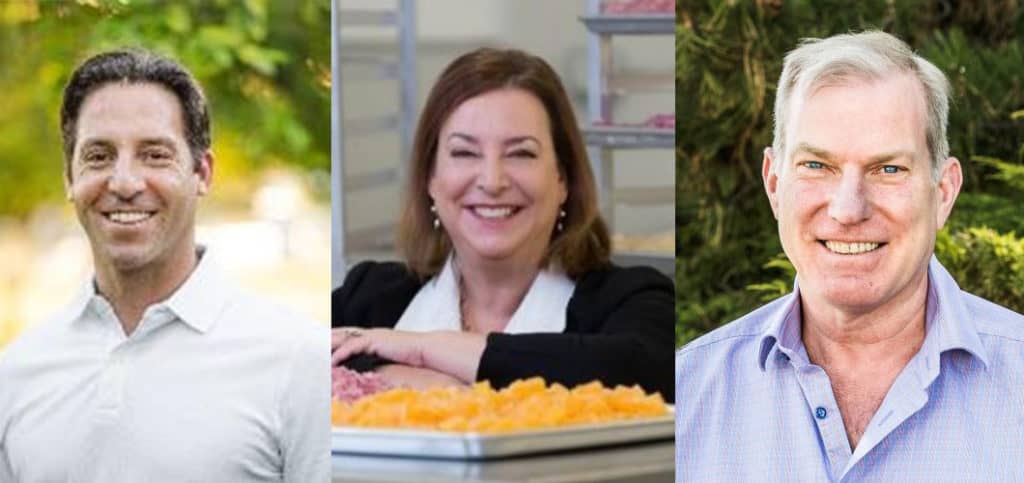 ---
Vertically integrated cannabis company High Profile Holdings has appointed Daniel O'Neill to the positions of chief executive officer and executive chairman. O'Neill previously has served as president and CEO at Molson Coors Brewing Company, executive vice president at H.J. Heinz Company, president at Campbell Soup Company, and group managing director at S.C. Johnson. He currently sits on the boards of Bombardier Recreational Products and CannaRoyalty.
"I believe, I have proven that long term shareholder value creation is my responsibility, delivered by meeting very specific well-defined consumer needs, while paying close attention to cost containment," said O'Neill. "High Profile may be viewed as being late to enter into the marketplace however, research has indicated that large profitable segments of the cannabis industry are still available. Our strategy will be to own these segments."
---
Nabis Holdings, a Canadian investment company with specialty investments across the cannabis sector, has appointed cannabis industry veteran Emmanuel Paul to its board of directors. Paul currently serves as co-founder and chief executive officer at IndusCann Research and was a founding partner at Spartan Wellness Corporation, a veteran-focused health care service provider specializing in medical cannabis.
"We are thrilled to add Emmanuel, an original pioneer of the cannabis industry, as an independent director on our board of directors," said Nabis Director and Chief Executive Officer Shay Shnet. "His industry expertise will provide an invaluable voice as we look toward our future expansion initiatives in both revenue-generating vertical cannabis operations, as well as strategic investments in technology that will continue to shape the industry."
---
Biotech company United Cannabis has appointed Gregory Gerdeman, Ph.D., as its chief scientific officer. Dr. Gerdeman is an authority on the physiological actions of medical cannabis and the endocannabinoid system. His work over two decades has earned multiple awards for excellence from the International Cannabinoid Research Society.
"We are so pleased that Greg has decided to join the Company.," said United Cannabis Chief Executive Officer Earnest Blackmon. "With expertise in the physiology of cannabinoids, neurobiology, pharmacological formulation, and extraction processes, he is a perfect addition to our team, and I expect we will benefit greatly from having him onboard."
---
Cultivator EXMceuticals has appointed cannabis industry leader Tripp Keber as strategic advisor to its board of directors. Prior to EXM, Keber was co-founder and chief executive officer at Dixie Brands. He also has served as a director at several industry organizations including the National Cannabis Industry Association, Marijuana Policy Project, and National Association of Cannabis Businesses.
"Tripp is widely considered one of the most prominent and well-known business leaders in the cannabis industry and is recognized as an established branding expert in the medical cannabis spaces. We are thrilled to announce he will be joining the EXM team," said EXM Chairman Jonathan Summers. "In his role as strategic advisor to the board, Tripp will assist with the development of EXM's overall strategy, help to grow our strong R&D activities, contribute to cultivate relationships to enhance our market footprint, the development of EXM's products, as well as coordinate our go to market strategy."
---
Florida company HuLogix, Inc became a wholly owned subsidiary of Indo Global Exchange (IGEX) in May 2019 and has recently named Martina Leon its new chief executive officer.
"This is a great opportunity for everyone," said Leon. "HuLogix is a biopharmaceutical company for companion animal medicine and we are growing by the day. I am eager, enthusiastic, and elated to be working with such a great team to improve the companion animal field. I'm looking forward to everyone taking this journey of growth with us."
---
Have new hire or promotion news to share on Cannabis Career Watch? Send your press release to [email protected].