Chief Commercial Officer Tricia Symmes joined the executive team at Aleafia Health, bringing to the company more than twenty years of experience in the pharmaceutical, consumer packaged goods, and cannabis industries. Most recently, Symmes served as general manager at CX Industries, a subsidiary of WeedMD Inc.
"Tricia's leadership experience comes up at an exciting juncture for Aleafia Health as we strengthen and expand our adult-use and medical portfolios with new, differentiated health and wellness products," said Aleafia Chief Executive Officer Geoffrey Benic. "Tricia's proven track record and leadership in bringing best-in-class pharmaceutical, over-the-counter and innovative cannabis products to market will bring value to our patients, customers and shareholders as we enter a new and exciting phase in Aleafia Health's development."
---
CBD pet product company Pet Releaf added two VPs to its roster: Vice President of Product Development and Supply Chain Joseph Rosentel, MS, DVM, Ph.D., and Vice President of Marketing David Martinelli.
"The experience and knowledge that Joe brings to our team will not only enhance our product performance and offering, but it will continue to push us as the industry leader in an ever-changing market as we expand our product line-up and footprint," said Pet Releaf co-founder and Chief Executive Officer Steve Smith.
"David brings a wealth of experience in both consumer goods and retail, and I'm excited and enthusiastic by the opportunities we will be able to create with the addition of David to our team," added co-founder and Executive Vice President Chelsea Gennings.
---
Ecommerce platform Leafly named General Counsel Yoko Miyashita as its new chief executive officer, replacing outgoing CEO Tim Leslie. Prior to joining Leafly as general counsel in 2019, Miyashita served as general counsel at Getty Images.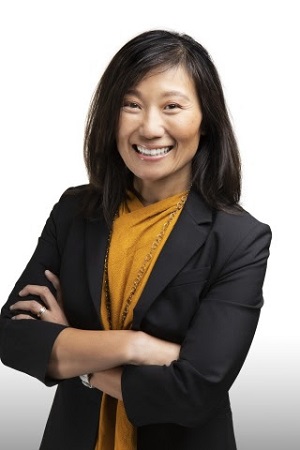 "Cannabis is America's newest essential business, and Leafly is the trusted destination for more than 100 million people a year who visit us to shop for and learn about cannabis," Miyashita said. "Leafly continues to grow in lockstep with the industry to deliver the technology dispensaries need to thrive, the shopping experience customers deserve, and the verified knowledge the cannabis community demands. I'm excited and honored to apply my time and experience to guide the next chapter of Leafly's growth and innovation."
---
The Alkaline Water Company hired Rosie Cousino to the role of director of corporate marketing. She brings to the company more than twenty years of experience working with national brands, including Clorox, Del Monte Foods, Nature Made Vitamins, and most recently, Medterra CBD.
"Rosie is an accomplished [consumer packaged goods] marketer and brings a wealth of experience and knowledge to our growing team," said Ricky Wright, president and chief executive officer for The Alkaline Water Company. "She brings a wide range of strategic brand-building knowhow to The Alkaline Water Company with insight across several CPG categories, including launching CBD products for a leading ingestible brand. Her deep digital experience and long history of building incredible brand strategies are precisely what our growing national lifestyle brands, Alkaline88, A88 flavor-infused, and A88CBD need."
---
Cannabis testing lab CannaSafe appointed Bosco Ramirez to the role of vice president of operations. He brings to the company more than twenty-five years of experience as head of operations at various testing companies in the environment and food industries.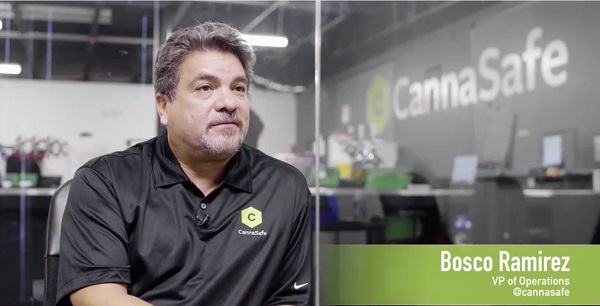 ---
Senior Director of Marketing Holly Alberti joined Massachusetts-based cultivator and dispensary Berkshire Roots. Alberti most recently served as the northeast regional director of marketing and sales in iAnthus Capital's Boston-based office.
"Holly's marketing experience, in and out of the industry, will benefit Berkshire Roots, as she applies her skills to opening the second Boston adult-use dispensary and generally expanding the Berkshire Roots' reputation for premier products and service across the entire state of Massachusetts," the company said.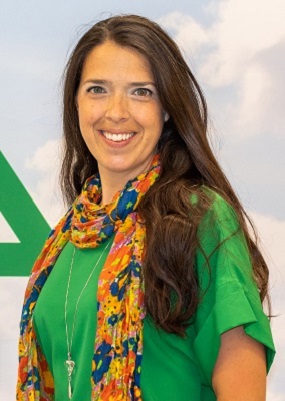 "I am really excited about the team and culture Berkshire Roots has been cultivating here in my home state," said Alberti. "The quality, dedication and passion that is delivered through every facet of the business is one of the many reasons I joined."
---
Multi-national operator Clever Leaves appointed David M. Kastin as general counsel and corporate secretary. Kastin has previously served as general counsel at Town Sports International Holdings, deputy general counsel and assistant secretary at Toys "R" Us, and general counsel and corporate secretary at The Vitamin Shoppe.
"Given his unique experience within the CBD and health and wellness verticals, and recognizing his years spent working with the SEC, we know that David will be a key asset to address the complex and diverse regulatory requirements of our business and industry," said Kyle Detwiler, chief executive officer at Clever Leaves. "We welcome David to our team as we continue to expand operations, diversify our assets across various distribution channels, and work towards closing our recently announced definitive business combination agreement with Schultze Special Purpose Acquisition Corp. in the fourth quarter."
---
Cannabis testing company Kaycha Labs appointed Alan Silverman to the newly-created role of chief financial officer where he will oversee the company's financial operations, including accounting, budgeting, equity and debt, fundraising, risk management, and financial reporting.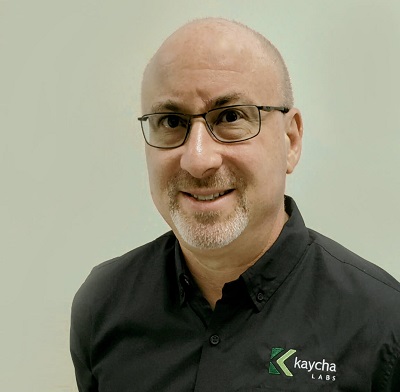 "Alan's prior success in managing the financials of companies with numerous subsidiaries will allow Kaycha to analyze and make good decisions regarding investments," said Kaycha Chief Operating Officer John Schwartz. "His knowledge of tax and his experience in delivering in all aspects of this role, including executing on major system conversions and creating a robust set of financial management reporting packages, will serve all of our stakeholders."
---
Originally appointed as an advisor to the company, Larry Latowsky has been named chief executive officer at Canadian biopharmaceutical company Canntab Therapeutics. Latowsky has served in leadership roles at several pharma companies including Drug Trading Company, Katz Group Canada, Propharm Technology, and DC Labs.
"Making room for a person of Larry's experience was an easy decision," said Jeff Renwick, president and head of manufacturing at Canntab. "Our commitment is to build a world-class company and that begins by attracting world-class talent. We decided after working closely with Larry that his experience would be best suited to a daily role leading our company, especially in the crucial areas of sales, marketing, and distribution with the tremendous growth opportunities which lie ahead."
---
Directorial and advisory board changes and additions:
Business solutions provider TILT Holdings appointed Dia Simms to its board of directors, replacing resigning member Gary Smith. Prior to joining the cannabis industry in 2019, Simms served as president at Combs Enterprises and held executive sales and marketing positions at ClearChannel, GlaxoSmithKline, and Madison Marketing. In 2017 and 2018, Simms was listed as "One of the Most Powerful Executives in the Industry" by Billboard.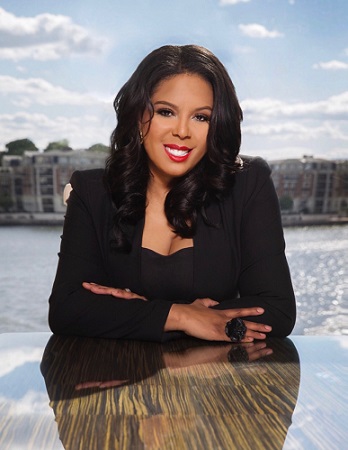 Director Yoni Ashurov resigned from the board at Canadian investment firm Nabis Holdings. Following the resignation, a special committee, led by Emmanuel Paul and comprised of independent cannabis industry veterans, appointed James C. Tworek to the board.
Cannabis cultivator Flower One Holdings appointed Chief Operating Officer Salpy Boyajian to its board of directors. Boyajian has been with the company since 2018, following Flower One's acquisition of NLV Organics, which she co-founded in 2014.
Pharmaceutical company Therapix Biosciences replaced its entire board of directors. Itschak Shrem, Amitay Weiss, Moshe Revach, Lior Amit, Lior Vider, and Liat Sidi comprise the company's new six-member board.
Investment management firm KEY Investment Partners added three new members to its advisory board: John Martin, former chief executive officer and managing partner at Antares Capital; Brent Johnson, chief executive officer at Hoban Law Group; and Mike Hartman, former head of Canopy Growth's THC strategy group.
Technology development company CTT Pharma appointed Dr. Shane Morris, former chief product officer at Aurora Cannabis, to its advisory board. Morris will assist CTT with product formulations, regulatory matters, and market introductions.
---
Have new hire or promotion news to share on Cannabis Career Watch? Send your press release to [email protected].