LOS ANGELES–Business insight podcast "The Business Outlaws" debuted last week, with host Jamye Foxx, and featuring Business Fixer Chris Collins and Marijuana Nutrient King Michael "BigMike" Straumietis–both experts in their fields with entertaining viewpoints on a wide range of topics.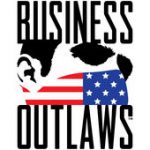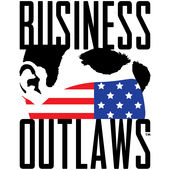 The new podcast is a fresh take on how to achieve progress and the best business goals by breaking away from conventional tactic; with Collins and Straumietis letting the audience in on their own inside conversations and observations on many things–not just business.
"No filters," Collins explained in the podcast's first episode. "This is what we really talk about in private."
"The things we're going to say," Straumietis added, "I guarantee you – people are going to go, 'What the fuck? That's horrible!' and be appalled–but I'm sorry, that's how it really works. It is what it is, and a lot of it is counter-intuitive."
In "Episode One: Meet The Business Outlaws," listeners may well have asked, "WTF?" when the podcast took a slightly kinky turn into BDSM territory, but the comedy dynamic between hosts is entertaining, plus informative on business topics and everything in between.
Straumietis brings his expertise in the world of cannabis and plant nutrients, which have made him a multi-millionaire. His company, Advanced Nutrients, is a leader in the global market that is also the platform for BigMike's outrageous promotions; the man local newspaper L.A. Weekly called "the Great Gatsby of ganja."
Aside from expertise, Straumietis also brings a big blunt to the studio, which Collins and Foxx describe as "a green corn dog," and which seems to have an enlightening affect on the conversation.
Collins founded Syndicate X, and is a speaker with numerous media appearances. He also hosts two other podcast projects, based around business, marketing, and motivational topics. Collins also authored "Gamification: Playing for Profits," an Amazon e-book bestseller.
In "The Business Outlaws," apparently, you never know what you will hear, except for bits of business wisdom dispersed throughout; like stream-of-consciousness business classes, flowing from headphones into the brain, with show hosts occasionally detouring into the weeds, so to speak.
Available for download on iTunes, "The Business Outlaws" hopes to tap "the next generation of young entrepreneurs," according to Straumietis.
"The guys and girls that hit the grand slams are the ones that really differentiate themselves in the marketplace, make it work, and not be boring," he added.