As the first fully solar-powered medical marijuana dispensary, Northern California's Emerald Pharms reinforces the ecological responsibility of the cannabis industry.
John Schaeffer's 12-acre Solar Living Center in Hopland, California, is a bucolic Shangri-La to all things solar: educational exhibits, the Real Goods eco-store and the first solar-powered medical marijuana dispensary, Emerald Pharms. With the intention of marrying the medical marijuana industry to green energy, Emerald Pharms is proof that the cannabis industry can help pioneer moving society off of fossil fuels. While the property usually attracts hundreds of thousands of tourists each year, the dispensary is still a bit of a novelty to most – who come to see the solar farm, the man-made lake that waters the plants, the sprawling garden, the infamous bamboo pyramid, a sweet-smelling lavender labyrinth and the ever-favorite stationary bike that charges a battery as you pedal faster and faster.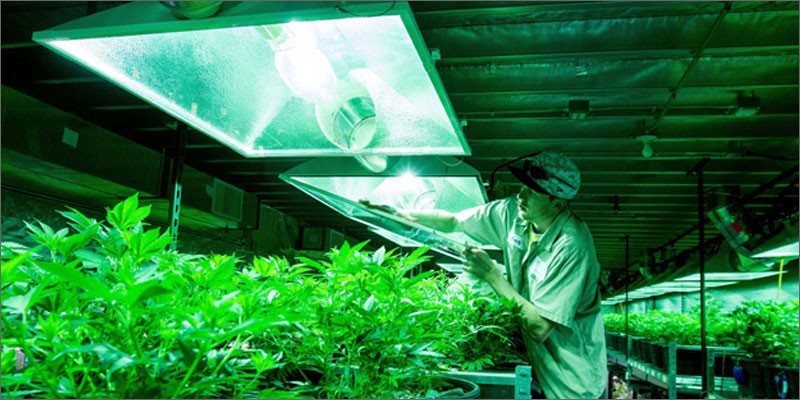 As you enter the colorful dispensary, you could mistake it for a hip art gallery. With beautiful wood floors, earth-toned walls, fresh flower in the glass cabinets and an amiable staff, Emerald Pharms gives one a warm and fuzzy feeling – and a heavyweight menu to choose from. It specializes in regional heirloom genetics and has an extensive selection of high quality lab-tested CBD-rich and THC products, including edibles, topicals, tinctures, sublingual sprays, gel caps and strain-specific vape oil cartridges, as well as flower, seeds and clones.
"Building a normal solar powered dispensary would usually cost close to $25,000 more than a traditionally powered one," Schaeffer noted. "But because Emerald Pharms was built as an addition, the real costs were more a matter of navigating California's grey-area medical marijuana laws."
Schaeffer turned to Martin A. Lee for guidance for the build-out. Lee, the author of several books, including Smoke Signals: A Social History of Marijuana – Medical, Recreational and Scientific, and the co-founder and director of Project CBD, a California-based non-profit dedicated to promoting and publicizing research into medicinal use of cannabidiol (CBD) and other components of cannabis plants, thought it was a great idea.
"We're experiencing a cultural shift regarding cannabis. What better place to showcase the best of what medical marijuana can offer than the Emerald Triangle – America's 'cannabis breadbasket?'" he asked.
The shift is happening quickly. Innovation has taken hold of the industry, and Emerald Pharms is playing its part.
But the work isn't done. Coming soon is a cannabis museum showcasing the evolution of cannabis as a plant that has been in association with humans for thousands of years, to cannabis prohibition in the US, to the convergence of cannabis and renewable energy.
"Stay tuned," Schaeffer smiles.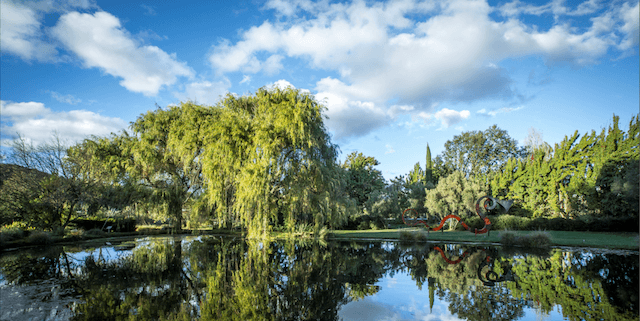 Menu Highlights
Edible:
Madame Munchie macaroons, Waska hemp milk, CaliGold chocolate bars
Concentrates:
French Laundry: Boost
Tinctures:
Humboldt Apothecary
Flower:
PennyWise (hyrbrid), Durban Poison (sativa), Purple Urkle (indica)