Until recently, the popular photoshopped carton of Marlboro cigarettes—with a serrated cannabis leaf in place of Philip Morris International's gilded crest—was little more than an internet prank.
Life imitates art even in the fast-moving marijuana market. Marlboro parent company Altria announced a $1.8-billion investment in Canadian cannabis company Cronos in December, thus completing a mass-market hat-trick that has been a domineering subject of discussion ever since Colorado and Washington voters legalized adult-use cannabis in 2012.
With Altria's investment heard around the world, Big Tobacco joins Big Pharma and Big Alcohol as out-and-proud owners of legal cannabis businesses.
It's no surprise to anyone paying attention. Each of the profits-first, health-second industries stands to lose market share as cannabis becomes increasingly legal. Even more important: As modern research continues to illuminate marijuana as a safer, less addictive, non-toxic alternative to the drugs peddled by the behemoth industries, the Big Three stand to lose some of their most dedicated consumers.
If a Marlboro loyalist switches to his neighborhood dispensary's Kush varietals, or if a Corona drinker chooses a cannabis-infused, alcohol-free beer instead, or if that patient relying on fentanyl changes her pain-relief regimen to include medical cannabis, Altria, Constellation Brands, and Insys Therapeutics, respectively, still want a piece of the purchases.
"Companies that I wouldn't have imagined were interested in the [cannabis] space are actively looking at it now," Brendan Kennedy, chief executive officer for Canadian marijuana company Tilray, told Bloomberg in August. (Worth noting, via the story: Tilray "has a partnership with a division of Swiss pharma giant Novartis AG to develop medical cannabis products.")
But what do these investments mean for the cannabis industry, exactly?
Let's start with the good. These big moves mean more capital for an industry that still needs it. In his brief, two-sentence quote celebrating December's big investment news, Altria CEO Howard Willard mentioned the "exciting new growth" as well as "significant growth potential."
Sure enough, Cronos CEO Mike Gorenstein spoke the same language in media materials announcing the merger: "Altria is the ideal partner for Cronos Group, providing the resources and expertise we need to meaningfully accelerate our strategic growth. The proceeds from Altria's investment will enable us to more quickly expand our global infrastructure and distribution footprint, while also increasing investments in [research and development] and brands that resonate with our consumers."
Resources. Strategic growth. Increasing investments.
Marijuana businesses need these investment resources for growth, and pharmaceutical, tobacco, and alcohol corporations increasingly are open to sharing the wealth.
This is only the beginning. Imagine what the corporate cannabis landscape will look like in coming years when it's not just risk-averse early adopters making billion-dollar investments—because we're not far from a future where companies such as British American Tobacco, Diageo, and Pfizer start throwing their billions around.
Much of this investment will be a boon for fledgling cannabis businesses—but the arrival of some of these corporations, with their complicated histories and unethical business practices, also casts a precarious shadow on the youthful marijuana space.
Which brings us to the bad.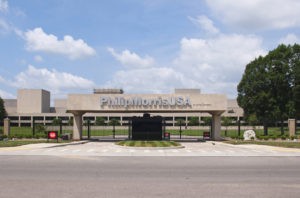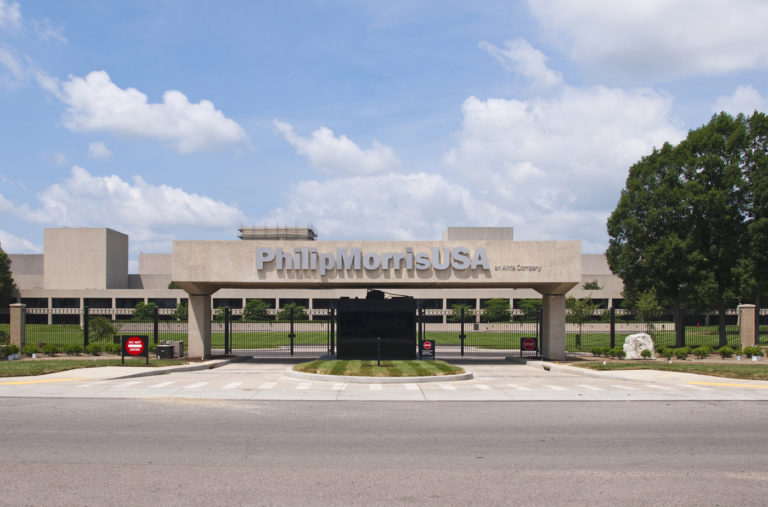 Altria owns Philip Morris International, a company with a pockmarked past covering the spectrum from forced labor to child labor, marketing fraud to misleading scientific studies—not to mention much, much worse.
While pharmaceutical giant Insys Therapeutics isn't investing in existing cannabis companies, it is selling its FDA-approved Syndros to patients who may benefit from its synthetic THC—as it also sells its highly potent fentanyl-based sublingual spray Subsys. In fact, as a result of multiple federal and state investigations into the company's aggressive sales and marketing practices, Insys's founder was charged in 2017 with bribing doctors to prescribe Subsys.
As I wrote for Esquire in 2017: "Insys or its personnel allegedly paid medical professionals to step up their Subsys prescriptions and also marketed the opioid for off-label use, a federally illegal act for pharmaceutical companies. Also worth noting, especially given the timeframe: 2016 was the year America's opioid problem blossomed into a federally recognized epidemic, and it was also the year significantly less-addictive cannabis gained traction as a possible alternative to opioids, luring progressive supporters like Elizabeth Warren to the cause."
(Fun fact: Guess who was the largest contributor to the successful campaign to defeat Arizona's adult-use marijuana initiative in 2016? If you guessed Arizona-based Insys Therapeutics, you're correct.)
Alcohol giant Constellation Brands, which makes Corona, Modelo, Pacifico, and other alcoholic beverages, is the force behind the largest cannabis investment from this space to date via a $4 billion purchase into Canadian outfit Canopy Growth. While Constellation doesn't have the devious track record of Insys or Philip Morris International, earlier this year it faced protests in Mexicali, Mexico, where locals claimed the company's proposed brewery would deplete water resources in a community that already was strapped for potable water.
"They're going to leave this region without the resources to live a dignified life," one organizer told NPR.
The arrival of these multinational giants complicates things tremendously in the comparatively tiny marijuana industry. We've learned, by experience, not to trust some of the more mature substance-peddling companies—and now that the same corporations are helping to grow the cannabis and produce the marijuana-based products we're consuming, that inevitably changes our relationship with the plant.
Or at least it changes how closely we examine a cannabis product's label before making a purchase.   
---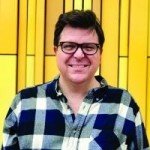 Ricardo Baca is a veteran journalist and thought leader in the legal cannabis space and founder of Grasslands: A Journalism-Minded Agency, which handles public relations, content marketing, social media, events and thought leadership for brands and executives in legal cannabis and other industries.