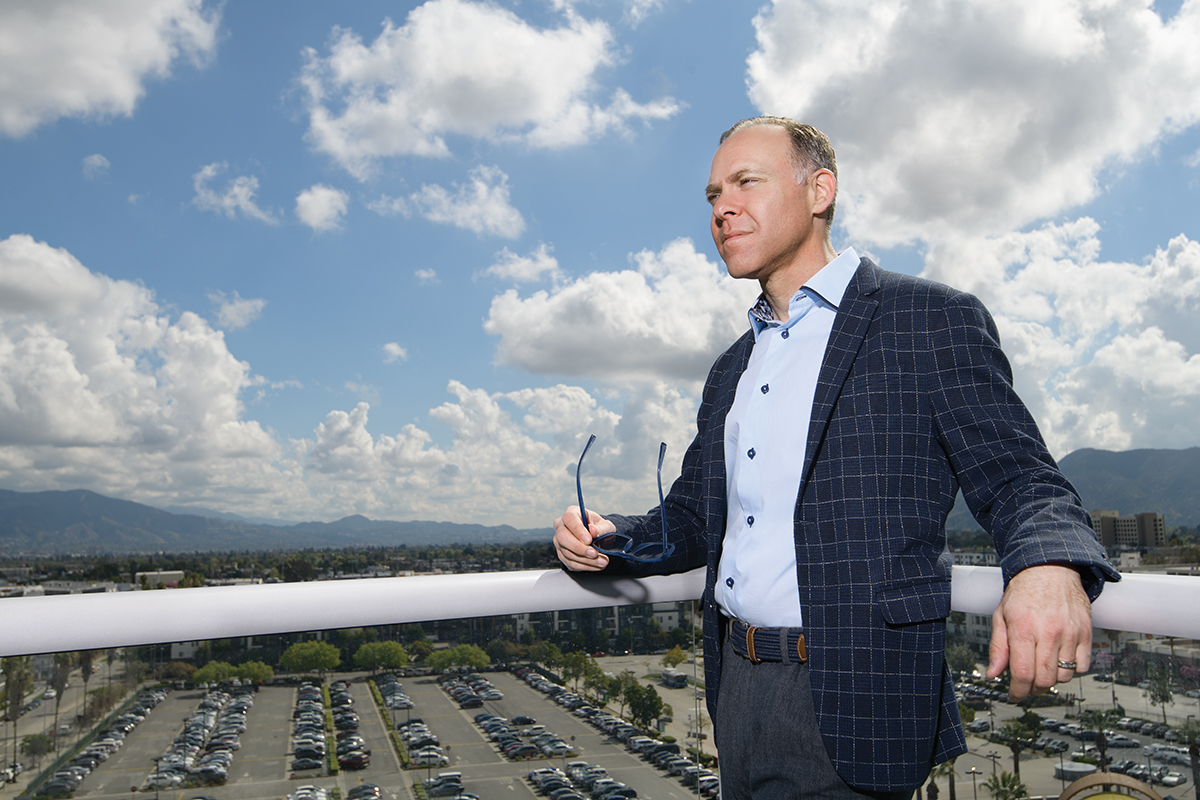 Building street cred in the cannabis industry is no easy task, but over the past twenty years Kris Krane has done it well.
As an activist and devoted policy wonk in college and beyond, he helped promote sensible, progressive cannabis policies on local and federal levels with some of the biggest reform organizations in the country. As a consultant, he helped win licenses during the first wave of legalization across the United States and has been a frequent speaker at cannabis conferences around the world. Krane also is a talented writer and analyst who regularly pens columns for Forbes, lending his insight on the latest issues and trends in the industry.
Currently, though, he is "laser-focused" on 4Front Ventures' bottom line. As co-founder and president, he is responsible for the daily operations of one of the largest multi-state operators (MSOs) in the U.S., with retail, cultivation, and extraction operations across the country. Even after watching the meltdown of the cannabis market in 2019, Krane is bullish about 4Front's position in the market as the company methodically carries out its business plan. Ask him about the industry on the whole, though, and he's not so gung-ho. Even before the COVID-19 crisis reared its ugly head, he saw economic warning signs.
"You know, businesses that aren't able to get themselves to break-even or cash flow profitability over the next few months and rely on investor money to cover overhead are probably going to have a hard time," he said. "It's already been difficult raising money, so I think we will see a number of companies go under in 2020, and I would not be surprised at all if you see some major MSO names in that mix."
2019: M&A mayhem
There have been a number of high-profile mergers in the cannabis industry over the past few years, most notably between iAnthus and MPX, Harvest Health and Recreation and Verano Holdings, Cresco Labs and Origin House, and Tilray and Natura Naturals Holdings.
Another significant deal took place in the summer of 2019, when Cannex Capital Holdings merged with 4Front Holdings and created 4Front Ventures Corp. Before the merger, Cannex brands was one of the top flower and infused brands in Washington state, and 4Front had won dozens of licenses in North America and South America. The merged entity believes its vertically integrated, scalable business strategy will be a recipe for success in a hyper-competitive space that suffered a market-crash-induced reality check in 2019.
While many MSOs are struggling to meet their debt payments, much less turn a profit, Krane said 4Front is in a solid position because it didn't expand too fast or spread itself too thin in an industry where "vertically integrated" conventionally has been considered a winning business strategy.
"I think we need to be focused right now on the projects and the assets that are going to drive revenue and will get us profitability quickly," Krane said. "We were more cautious, and as a result don't have a ton of unfunded assets. We're in a fairly rare place in the cannabis industry. Our big focus is getting ourselves to profitability by third quarter of this year, and we have a solid plan to get ourselves there. It's going to involve a real focus on low-cost production at scale, on really nailing operations in markets we're currently in. Once we get there, then we can spend our time focusing on expansion."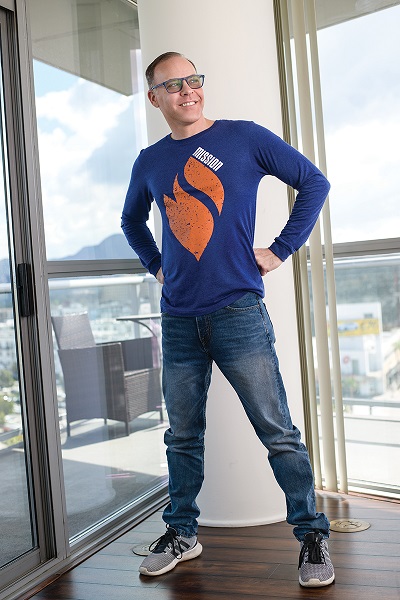 After the merger, 4Front continued to build its operations across the board and has expanded its retail footprint with Mission-branded stores across eight states: Arizona, Arkansas, Illinois, Maryland, Massachusetts, Michigan, and Pennsylvania. In 2020, the company will break into the California market in a big way with a 200,000-square-foot processing facility in the southern part of the state, ramp up its cultivation capacity in Michigan, and add new retail operations in Pennsylvania and more production in Arizona.
These are busy and sometimes hectic times for Krane, but he genuinely seems to enjoy the multi-tasking and 24/7 dedication required to excel in one of the most competitive new industries on the planet. 4Front is in the process of introducing about twenty different brands and 300 SKUs established in Washington to other markets, starting with Massachusetts, Illinois, and California.
"We think we're going to be able to produce more efficiently than anybody's been producing in California and really undercut pricing in the edibles market particularly," he said. "We're already the most efficient processor and producer in Washington, and this new facility [in California] should allow us to improve our efficiency even more."
Humble beginnings
Activists and veterans of the medical cannabis world often complain too many of the large operators in today's industry are controlled by investors and outsiders who had little or nothing to do with the movement to legalize the plant. Newcomers didn't experience the industry's growing pains or the perils of operating a business in the gray market. In this respect, Krane is an exception to the rule.
While he was growing up in New York City—during the height of the "war on drugs" when programs like Drug Abuse Resistance Education (D.A.R.E.) were common—his father had a rare form of emphysema that he treated using cannabis, which relieved his symptoms and helped him breathe more easily. His father eventually succumbed to the disease, but the experience left Krane with a deep-seated skepticism about anti-cannabis propaganda.
In college, he became an activist for drug policy reform at NORML, where he served as associate director from 2000 to 2005. From 2006 to 2009, he served as executive director for Students for Sensible Drug Policy, growing the organization into one of the largest reform groups in the U.S.
After working for a decade on policy reform at nonprofits, Krane realized the private sector would be the next reform mechanism, so he moved to the San Francisco Bay area in 2009 to work with Steve DeAngelo, pioneering founder of Harborside dispensary in Oakland, California. With DeAngelo, Krane started a consulting business that developed operating guidelines and other intellectual property to help operators around the country run professional, compliant dispensaries.
"In the beginning, we were really focused on consulting, and we were not really comfortable touching the plant at that point," Krane said. "We also wanted to have a sort of front-row seat to what was going on in the entire industry, and it was easier for us to do that by consulting with folks in multiple states."
In 2011, he met investor Josh Rosen, who provided seed capital for 4Front Advisors. Rosen joined the executive team full time in 2014, when 4Front began exploring beyond consulting. He now serves as executive chairman.
"For a long time when we were thinking about initially developing our retail brand, our philosophy was that we need to help professionalize the industry and the cannabis retail experience, because that's what will help people get comfortable with it and lead to an end of prohibition," Krane said. "I think we're at a point now in the industry where most of the big players run professional retail stores, so running a really good professional retail environment is no longer a differentiator."
Retail activism
One of the priorities in 4Front's retail plan is to incorporate activism into the shopping experience. Using a model pioneered by Harborside and Berkeley Patients Group, 4Front's Mission stores encourage customers to engage in direct advocacy work, such as writing letters to politicians or contacting prisoners convicted and jailed during the war on drugs. Mission stores offer incentives for advocacy work by bestowing rewards points redeemable for products. "If somebody wants to just come in and buy cannabis, they don't have to engage in any of this other stuff," Krane said. "But it's there, and we think that will create some goodwill."
Chicago's Mission dispensary is on the south side of the city, in a historically African American neighborhood that was ground zero during the drug war. The store offers the community a wide range of products in one of the most promising new markets in the U.S. Krane, who lives in Chicago, wants to make sure all the company's retail outlets provide a historical perspective on the cannabis movement and encourage customers to get involved.
"We want our brand to reflect our advocacy roots and give people an opportunity to learn about the history of cannabis prohibition," he said. "That's who we are, and I think that can be a differentiator for us in terms of people feeling really good about shopping in a Mission store. They know we're a mission-driven company and we're not just about selling cannabis, but we are about something bigger. We do great work and hire good people who volunteer their time in their communities and also partner with advocacy groups and help raise money for them."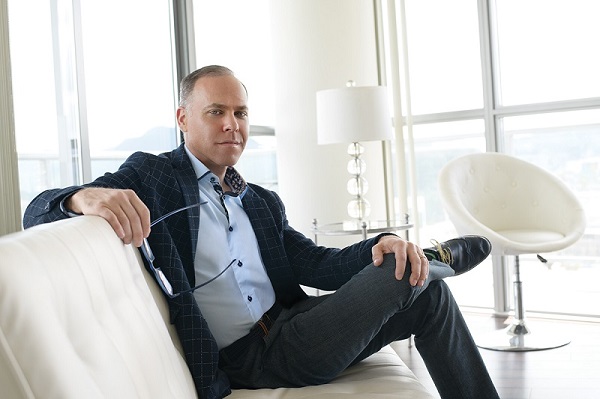 Krane believes every company will need to demonstrate a serious commitment to social equity moving forward. "Looking at social equity and licensing, legalization is largely being passed by state legislatures, and largely in the progressive states with really diverse legislative bodies, strong black and Latino caucuses," he said. "These legislators are now much more educated on this issue, so you're not going to be able to pass legalization in any of these states without really strong social equity components. That's a trend we're going to continue to see over the course of the next year or so."
2020: betting on the bottom line
Before legalization, Krane consulted with companies that operated in the medicinal and gray markets. While some went on to become licensed and legal, others remained in the "traditional" space for a variety of reasons. In California, hundreds of retail and delivery businesses still operate without licenses, supplying a large percentage of the market with unlicensed products. Krane understands, on a very personal level, who the real competition is for legal operators across the U.S.
"When you look at the California market, the biggest competition right now is not necessarily other legal products. It's the illicit market," he said. "We think an incredibly important trend in the industry is helping to get that price point down to a place where the legal market could better compete with the illicit market. The only way you can effectively beat the illicit market is to have higher-quality, lower-priced legal products. So that's been a focus of ours, and I think will be an increasing focus in the industry in general."
He also said raising capital has become much more difficult over the past year, and 2020 will be a make-it-or-break-it year for companies large and small.
"Who can either be profitable or demonstrate a clear path to profitability? That's what 2020 is all about," he said. "In 2019 it was really all about [mergers and acquisitions] and who had the biggest license portfolios in the most states, and that's what was driving value. I think those days are done, and now it's really about business fundamentals, who has the best management teams, the best business plans, and generating real revenues."
When he looks at his own company's profit-and-loss statements, burn rate, and forecasts, he likes what he sees, for the most part. Streamlining operations and generating revenue is the focus this year, he said.
Impact of COVID-19
Krane believes the COVID-19 pandemic will precipitate some dramatic and long-lasting effects with both economic and cultural ramifications.
"It's going be harder for cannabis and some other businesses to stay afloat and harder for employees," he predicted. "There's no cannabis industry bailout coming, and even the [paid time off] and insurance protections that are being put in place by the federal government are probably not going to apply to cannabis businesses because we're federally illegal."
"We've always talked about cash as a security issue. Well, now it's also a public health issue."
On the upside, he sees the crisis as yet another reason to push for banking reform. An industry that operates in cash up and down the supply chain is a perfect vector for contagion. "The federally illegal status of [the industry] not only puts businesses at greater risk, but actually puts patients and consumers at greater risk because of cash," Krane said. "Everybody coming into the stores and [the money has] been touched by lots of people, as opposed to being able to just put a credit card into a reader.
"We've always talked about cash as a security issue," he added. "Well, now it's also a public health issue."
Krane also feels the virus will change the communal nature of cannabis culture. "There's going to be a whole host of impacts on the consumer side," he said. "I think cannabis consumption for the time being is going to have to look a little bit more like alcohol consumption, where people don't share products. It has always been a really communal experience where you pass joints and you pass bowls, and you're kind of expected to share as part of the experience. But now you have to get your own products and keep your stuff clean and disinfected."
A big year for political reform
Krane has been involved in cannabis reform long enough to know all the major politicians' views on the issues, and he's cautiously optimistic Biden will support the industry if he is elected President. In addition, now that cannabis is treated as an "essential service" in many states and is gaining credibility across the country as a job creator and tax revenue generator, Krane believes the plant is on the verge of a nationwide embrace.
But not in 2020.
"The COVID-19 crisis has meaningfully reduced the number of states that are likely to legalize," he said. "Due to a change in priorities, state legislatures have abandoned their legalization pushes as they focus on COVID relief, and some ballot initiatives will not qualify because advocates can't collect the requisite signatures due to social distancing and shelter-in-place measures. While there will still be a number of initiatives in November, the overall number of states that are likely to pass legalization is much lower than was anticipated at the beginning of 2020."
"Businesses that aren't able to get themselves to break-even or cash flow profitability over the next few months and rely on investor money to cover overhead are probably going to have a hard time. I think we will see a number of companies go under in 2020, and I would not be surprised at all if you see some major MSO names in that mix."
The year is shaping up to be a doozy at the federal level, though. "We had two enemies on the Democratic side of the aisle in Congress, certainly in the Senate, and that was Biden and Dianne Feinstein," Krane said. "So, I'm not thrilled about Biden being the standard-bearer for those reasons, because he's traditionally been about as bad as you can get on cannabis for a Democrat. That said, he has changed his tune quite a bit over the past couple of years."
A Biden victory in November would owe much to African American voters, a community intensely interested in criminal justice reform and social equity. "It would be hard to see [Biden] advocating for draconian criminal justice policies at this point in his career," Krane said. He also noted Biden has called for expungements and a decree saying states should be able to do what they want. "Those are really good things, and we should be hopeful about it," Krane said. "The Democratic Party as a whole has moved really far on this issue, and the mainstream Democratic position is pro-legalization."
Despite what happens on the legislative front, Krane said companies that want to survive during uncertain times need to focus on becoming profitable ASAP. He advised maintaining a laser focus on the bottom line.
"We're really focused on our major projects, and we want to make sure we don't need to raise a substantial amount of capital in order to get the cash flow positive by Q4," he said. "If we can nail our timelines on these projects, which we're on track for, we should be able to get there."