The HeroGrown Foundation Spring Golf Classic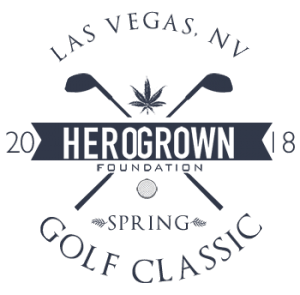 The HeroGrown Foundation Spring Golf Classic is fast-paced, golfer friendly, and fun. We use a scramble format and a shotgun start. There is no pressure to play every shot well — so it's an enjoyable day on the links for both the novice, as well as for the experienced player.
We play in foursomes, but individual players are strongly encouraged to join us. We will place you on a team allowing you the opportunity to make new friends and establish new business relationships.
Following the Golf Tournament, rub elbows with the cannabis industry's brightest minds at the Titans of Cannabis Banquet. The banquet includes Food, Fun, Entertainment, Live Auction with celebrity auctioneer Jeff Manning, Team Awards, and Sponsor Recognition.
Prepared under the direction of Executive Chef Tali, the Taste of Tuscany buffet dinner includes Roasted Garlic Chicken Alfredo, Penne Pasta with Sausage and Peppers, Caesar Salad, Garlic Bread, and Fresh Baked Cookies.
One dinner is included for each player and additional dinners may be purchased for guests on the player signup page.
For tickets: CLICK HERE
Related Events