Females to the Front
September 12, 2019

-

September 15, 2019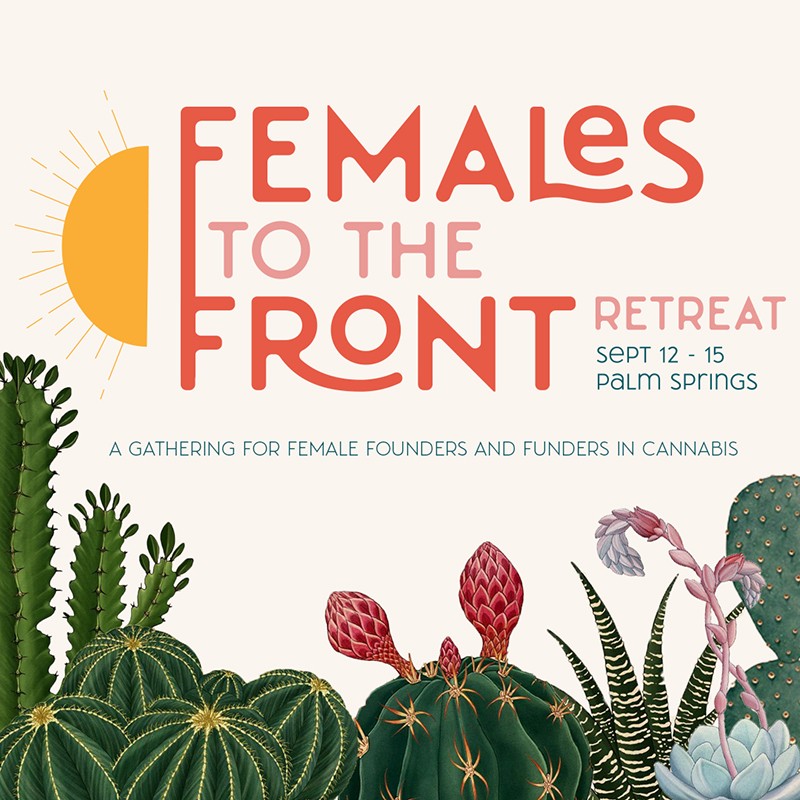 Females to the Front Retreat Tickets are LIVE
Tickets for
Females to the Front
 are available NOW. Join us for four days (one full day more than Hustle Hard) at the
Ace Hotel
 in Palm Springs from Sept 12-15th with 200+ female founders and the most exciting group of funders and educators from inside and outside the cannabis space. Tickets are LIMITED and we sold out very quickly last time. There is a one time DISCOUNT CODE for $50 OFF and we have made sure the rooms onsite are extremely reasonably priced and can be shared. Use the code FTTF2019 for your discount. Check out our first batch of educators below. Tickets include:
Attendance at all interactive workshops and classes, get ready, there are a lot!
Almost all of your meals on-site for all days
All of the wellness opportunities including yoga, mindfulness, personal training sessions, a sound bath, massages and more
The closing pool party
An amazing gift bag filled with all of the things you might want and need for a retreat in a state with legal cannabis at a consumption friendly hotel
Access to our event app to communicate before and after the event with the connections you make
All of the educational materials online and in one place for use later
And much more!
SEE EVERYONE IN THE DESERT!!