Walking into the TruMed medical dispensary in Phoenix is a cheery and inviting experience.
The lobby was designed by the award-winning High Road Design Studio with the idea that "it would feel like you were entering a retail showroom" with touches of a cozy nightclub. In short, a dreamy, embracing space, making it the city's premier dispensary.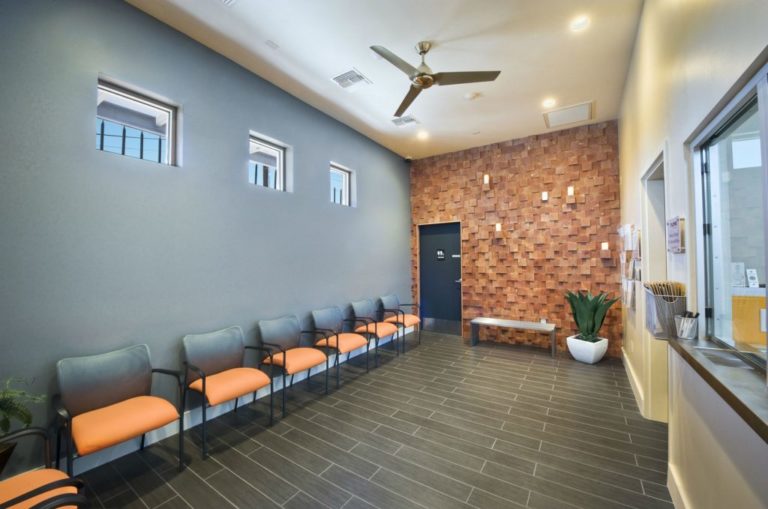 BUSINESS MODEL
"We are a non-profit medical dispensary and a cultivator," says TruMed's marketing and advertising coordinator, Megan Stone.
ARCHITECT
TruMed's owners, Mike Anton and Jon Pilkington, created the original design, setting the tone for a modern, clean aesthetic. Over the past two years, they have worked with the award-winning High Road Design Studio on several projects to enhance their brand and their patients' experience.
DESIGN
"TruMed has a reputation for quality that permeates our entire brand and drives the design decisions in our facilities," says Stone. "Our look has a modern, refined industrial style that is warmed by a variety of wood tones. Our exterior presents a look that is welcoming and contemporary."
AVERAGE NUMBER OF PATIENTS DAILY
250.
NUMBER OF EMPLOYEES
Thirteen. The company offers health insurance, including dental and vision, paid time off, and quarterly employee social events.
BUDTENDER REQUIREMENTS
"They must be over the age of 21 in Arizona," says Stone. "Many of our employees were patients of ours prior to becoming part of our team. We like people who love our place and are knowledgeable about our product. Good customer service and a professional appearance and demeanor are important, as well. We are known for our high level of patient care, and our great patient consultants and budtenders deserve all of the credit for this, so we always look for people who can contribute to that quality and work well with the rest of our team."
BEST SELLERS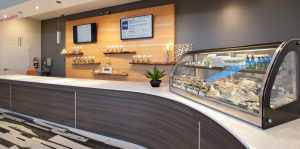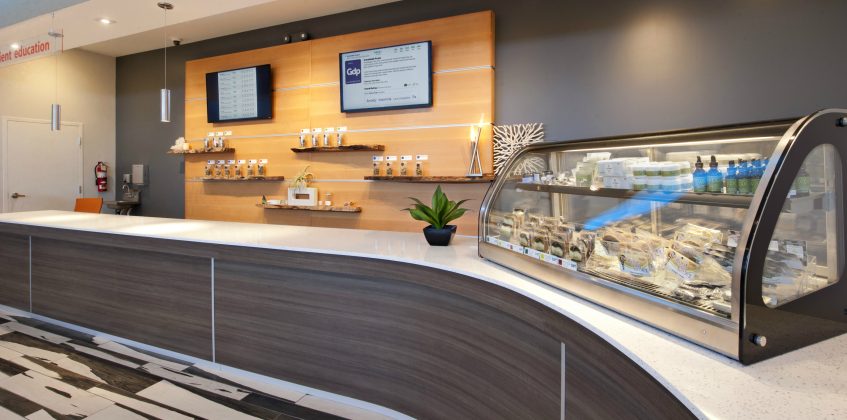 "Our OG strains are by far the most popular product; we grow and dispense them here, which has earned us the nickname 'OG Kings,'" says Stone. Also popular are Blue Dream and Girl Scout Cookies, and Animal Cookies get rave reviews. "We also produce our own line of concentrates, which are known for the same quality and potency as many of the in-house strains we extract them from," Stone notes. "We launched our line of TruMed Shatter Pens earlier this year, and patients have really loved those. They are pre-loaded vape pen cartridges that come with our TruMed shatter. Importantly, because of our extraction process, we are able to retain the terpenes and flavors for a more enjoyable and effective product."