Toast Slices Cannabis Cigarettes
Made with 100-percent all-natural cannabis wrapped inside pristine hemp paper replete with a purple filter at the end for a silky, consistent draw, the award-winning Slices come in jazzy, Art Deco-esque packs of ten.

Blooms Farms Rose Gold
Styled in a luxurious rose gold fi nish, the Rose Gold Highlighter vape pen is the latest release by the California-based company. From the pen's signature metal mouthpiece to its newly designed battery, this high-gloss fashion accessory emphasizes both form and function.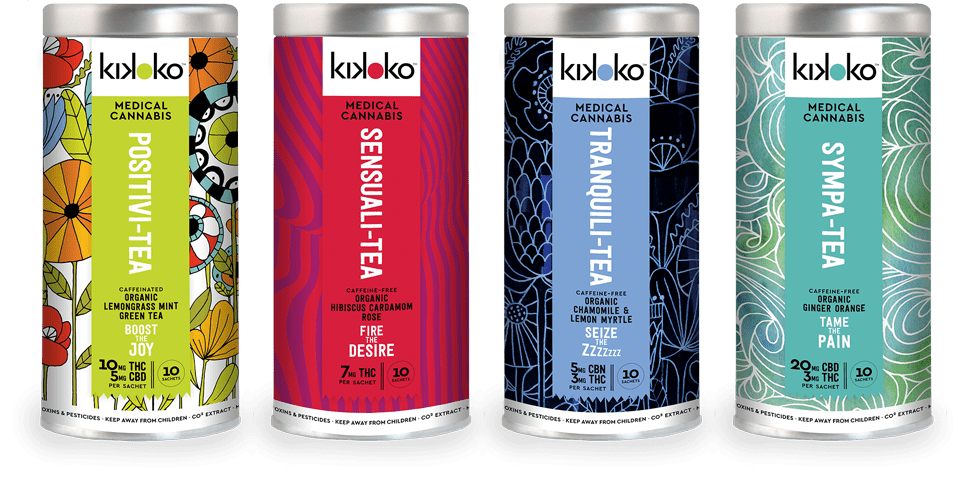 Kikoko Teas
Launched by a Kiwi and NoCal-er, Kikoko Teas compose a high-end, organic, infused tea line for the classy woman who likes to relax but not smoke. The teas come in a wide variety of exotic flavors—Lemongrass Mint, Hibiscus Cardamon Rose, Ginger Orange, Chamomile & Lemon Myrtle—and are water-soluble and toxin-free. Five percent of profits is donated to non-profit organizations that provide education about, and access to, cannabis medicine for sick children.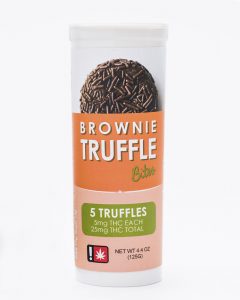 Laurie + MaryJane Brownie Truffle Bites
Serving the state of Oregon, the multiple-award-winning Laurie + MaryJane has been making high-end, dose-friendly, tasty edibles for more than three years. The dreamy Brownie Truffle Bites fuse the best of a fudge brownie with savory chocolate buttercream. Each bite contains 5mg THC.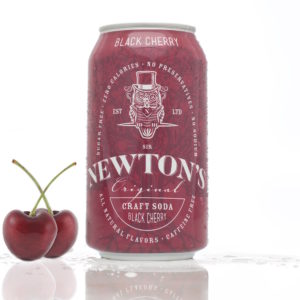 Sir Newton's Black Cherry Craft Soda
Fresh from Arizona comes this cutting-edge, sugar-free, non-caffeinated tasty craft soda. The company's other flavors include Kiwi Storm, Lemon Lime, Root Beer, and Mandarin. Each lab-tested 12 oz. can contains 100mg THC.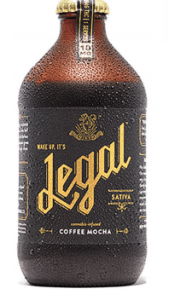 Legal Sativa Espresso Mocha
In September, Oregon's will launchits all-natural, ready-to-drink sparkling tonics, beverages, and cold brews in California. The Sativa Espresso Mocha is an invigorating combination of organic cannabis, dark chocolate, and hearty espresso beans. Other flavors include Sparkling Pomegranate, Cranberry, Lemon Ginger, and Rainier Cherry.