EAGLE POINT, Ore. – Belushi's Farm, the Oregon-based cannabis company owned and operated by celebrity Jim Belushi, has produced Blues Bros. branded packs of pre-rolls, available in Oregon. With plans to expand its product offerings, it seems the brand will be a winning expansion for Belushi's growing operation.
As reported recently in advertising trade publication AdAge, Belushi's Farm has big plans for the cannabis company. "Belushi plans to launch growing operations in California and Nevada. He also has been talking with large cannabis companies, including some based in Chicago, to line up partnerships with growers, manufacturers, and retailers that will be needed to take the Blues Brothers brand national and international."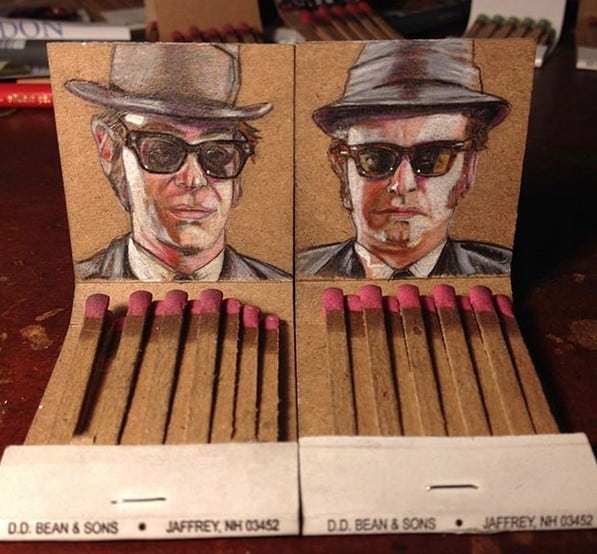 Jake and Elwood Blues are the legendary characters created by late comedian John Belushi, Jim's older brother, and comedian Dan Aykroyd, that were famously portrayed in the movie The Blues Brothers. Both John Belushi and Aykroyd were original Not Ready for Prime Time Players cast members of long-running NBC late night show Saturday Night Live. John died of an overdose in 1982; Jim continued on as an actor, musician, and now cannabis entrepreneur.
A spokesperson for Belushi's Farm told mgRetailer that plans are underway for Blues Bros. branded products, which may be debuted by fall of this year.
The movie and legend of the Blues Brothers also influenced the beginnings of entertainment venue chain The House of Blues, which was co-founded by Aykroyd, an avid blues enthusiast. On the Belushi's Farm Instagram account an image of Jim, as Jake "Jolliet" Blues and Aykroyd, as Ellwood has a distinctly voodoo, roadhouse vibe.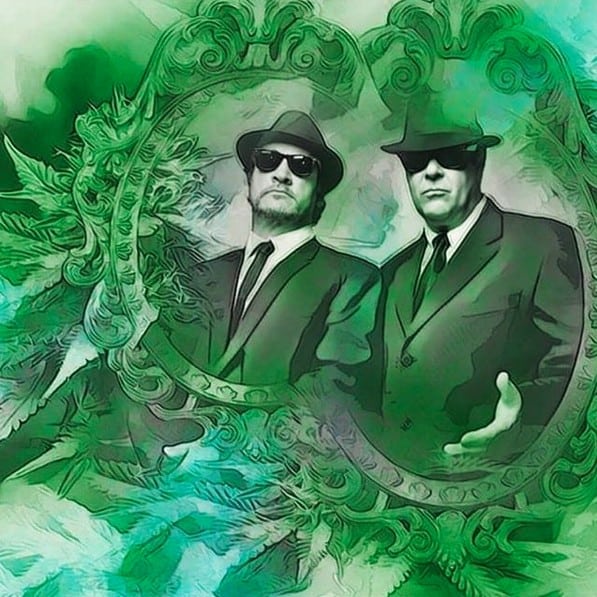 "Is there a higher purpose and does it have to do with John? Certainly," Belushi told mg Magazine founding editor Tom Hymes, in a 2018 interview. "Does it have to do with suffering from a collapse and family trauma? Yes. Do I see a window where we can help some families through the innocence of this amazing plant? It's a no-brainer to me. If I break even, people are getting paid, we're putting money into the community, and people are loving their jobs…I'm doing fine."
A video on the Belushi's Farm Instagram account also alludes to what the Blues Bros. cannabis brand may look like. Slogans include "Working Man's Brand" and "Blues All Night." A hand pulls a pre-roll out of the red, yellow, and blue box, labeled with strain name "Cherry Pie." Jake and Elwood's silhouettes stand out, wearing their trademark dark sunglasses and hats.