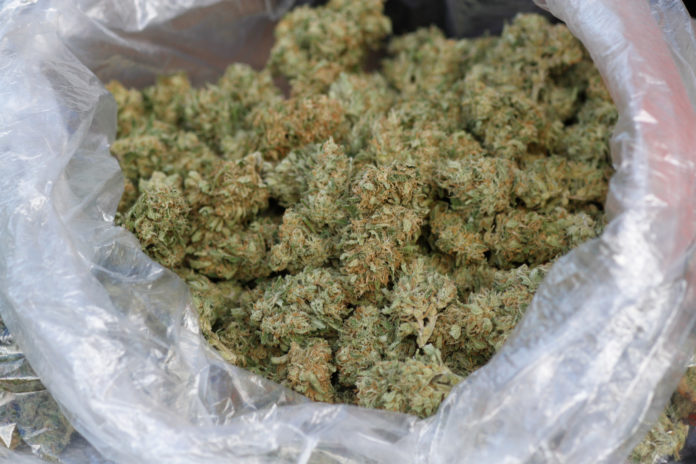 In the cannabis industry, the dream is to literally grow your money, and despite the saying, in this case, it can literally grow on trees. However, your lucrative buds do not trim themselves. While you can hire a bunch of temporary and unfamiliar staff for your harvest or take your trusted employees away from their daily routine, you may want to consider an automatic trimmer instead. In the long run, these machines offer the opportunity to increase profits. Check out these 6 companies offering auto trimmers.
Greenbroz
Greenbroz offers an entire line of automated industrial trimming machines. The 215 Dry Trimmer was designed to mimic hand trimming. It can produce 2-4 pounds per hour of trimmed flower and allows buds to keep their natural shape. Each 215 Dry Trimmer is constructed by hand.
Ultratrimmer
The Ultratrimmer's designers set out to make a machine that worked like scissors. The goal was to treat cannabis flower as delicately as possible and to preserve trichomes. Ultratrimmer is known for their live demonstrations where they use a microscope to show that trichomes stay intact. They have won major awards including a Best Trimmer award from High Times and actually have a patent on their technology.
Triminator
Triminator is one of the most recognized brands when it comes to auto trimming. They have also received awards from High Times and work with major cannabis producers such as
Humboldt Seed Company
and
Strainwise
.
 Triminator offers many products but their Mini Dry trimmer is perfect for those with space limitations or looking to use it in more than one spot and can be assembled in as little as 15 seconds without tools.
Munchmachine
The Munchmachine by Munch helps dispensary operators quickly recoup their ROI. Munch grew out of Dauenhauer Mfg, the company that created the first mechanical hops processor. The Munchmachine represents their foray into cannabis, and so far it seems to be going well. The Munchmachine can process dry or wet flower and has variable speeds.
Twistertrimmer
Twister has many products ranging in size and processing ability. They are known for churning out quantity. Even their smallest machine, the T2, can produce up to 19lbs of trimmed buds per hour. They claim that ROI can often be achieved in one harvest. Twistertrimmers come with a 10-year warranty and are Good Manufacturing Practice certified.
Shearline
Shearline's trimmers are designed for grow operations of all sizes in mind. The Shearline 2.0 easily meets the needs of small to medium size operations and produces up to 15-20 lbs of trimmed flower per day. It is a bit less expensive than many other trimmers on the market and starts at $7700. It is easy to clean, handles buds delicately, and comes with a three year warranty.