Home
Authors
Posts by Nick DiUlio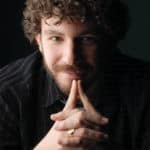 Nick DiUlio is an analyst for InsuranceQuotes.com, which publishes in-depth studies, data, and analysis related to auto, home, health, life, and business insurance. DiUlio studies the insurance industry in order to author editorial content that provides trusted tips, advice, and insights for consumers.
In November 2020, several states across the country put forth ballot initiatives aimed at decriminalizing or legalizing cannabis, and all of them passed. Arizona...
Let's be clear: The United States is no longer dealing with the hypothetical possibility of a thriving cannabis industry. It already has one. For...