Home
Authors
Posts by Danielle Antos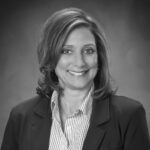 Danielle Antos is the marketing project manager for Drug Plastics & Glass Co. Inc. Located in Boyertown, Pennsylvania, Drug Plastics is a leading manufacturer of HDPE bottles, PET bottles, and plastic closures for medicinal, wellness, and lifestyle products. The company is committed to making people's lives better by producing packaging that is functional, easy to use, and safe.
For businesses across the world, environmental sustainability has become an important component for long-term success. Businesses also are finding sustainability increasingly important to consumers....
Product packaging is essential to building and maintaining your brand—no matter if your cannabis business is a start-up or an established business with a...
Why is packaging so important for cannabis businesses? In addition to protecting and securing products, packaging is consumers' first impression—a reflection of the brand....